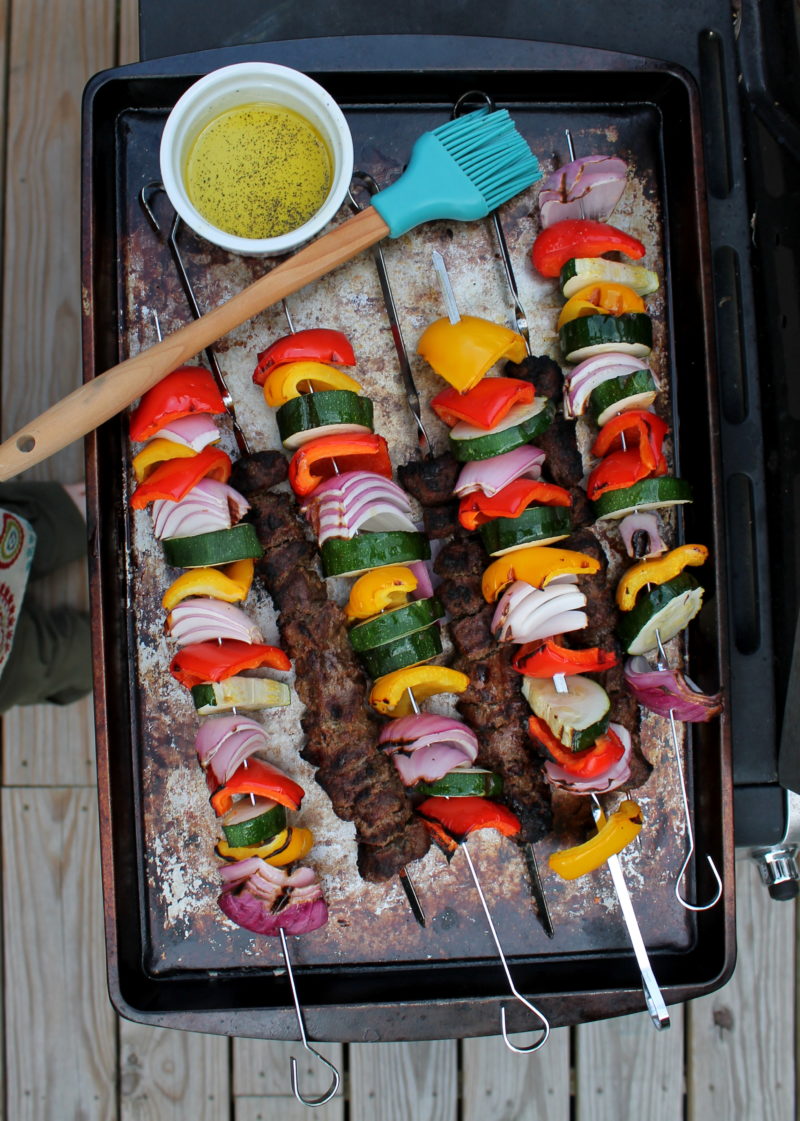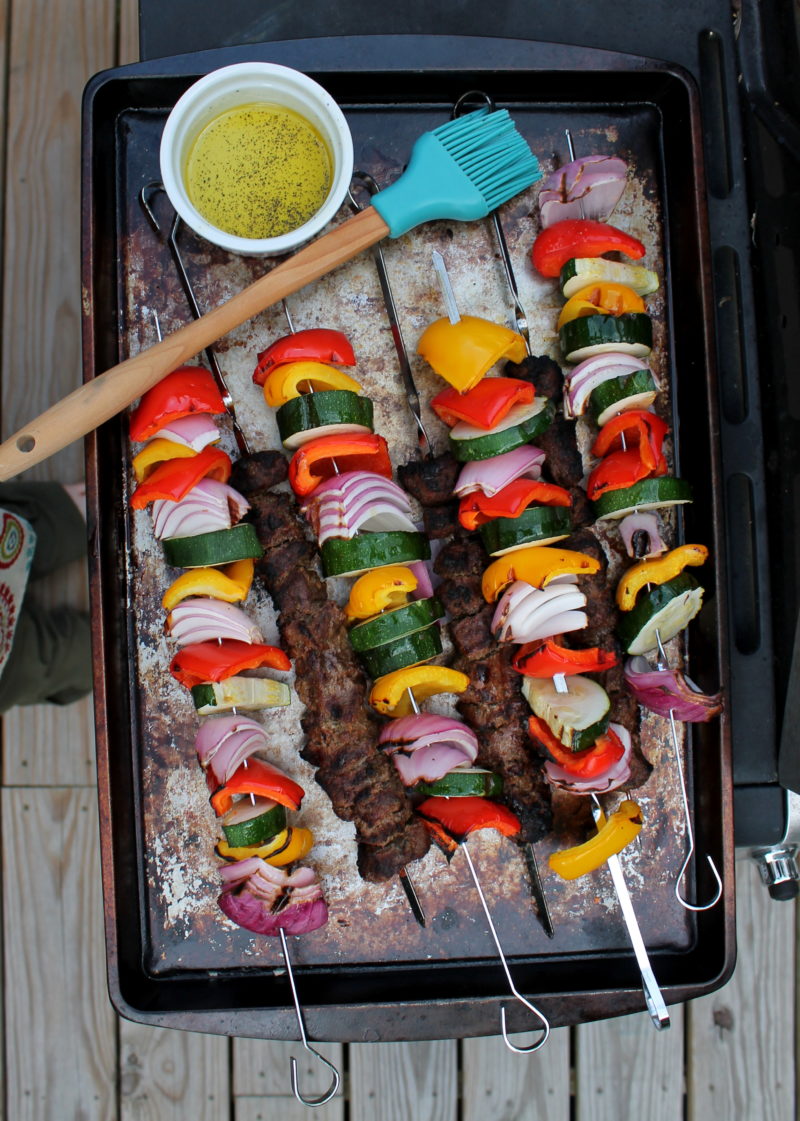 This might be my new favorite grilling recipe. For good reason too, since it's full of flavor, and it's eeaaasy. Plus kabobs are probably the easiest way to pack a lot of veggies into the meal. YOU all know I love my veggies.
The back story on this one is pretty unexciting. I was craving kofta, but did not feel like going to the store or spending the money on lamb, so I decided to try something new. Venison has a pretty darn similar flavor profile to lamb so I thought it could work. You guys, it totally does.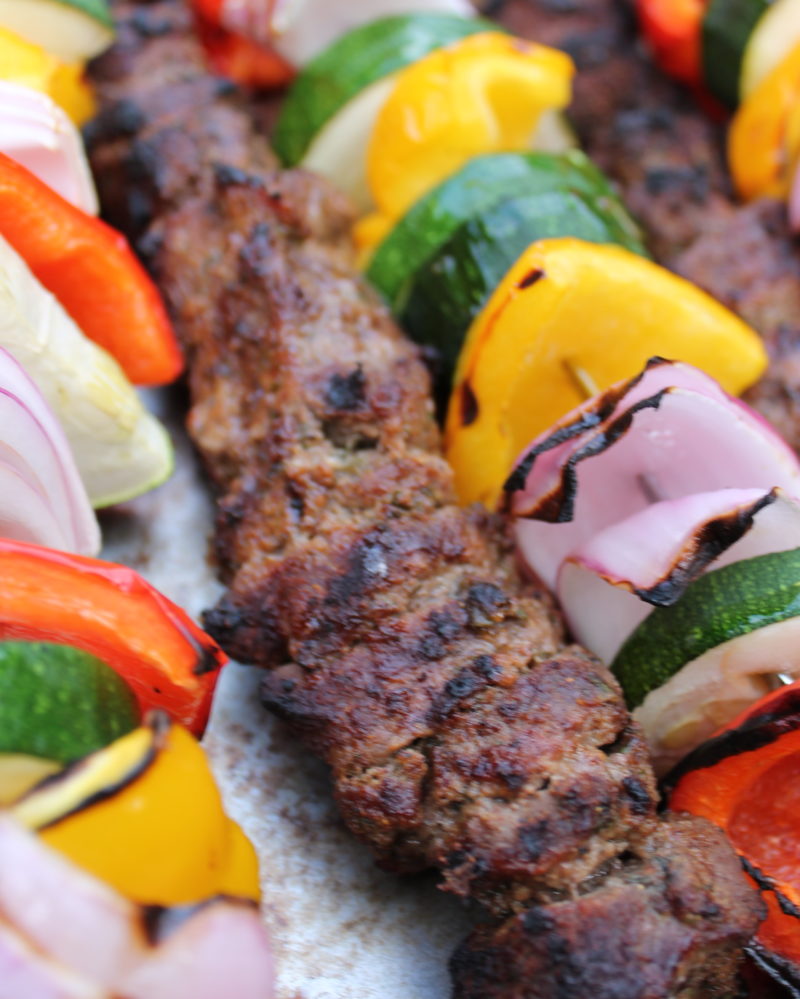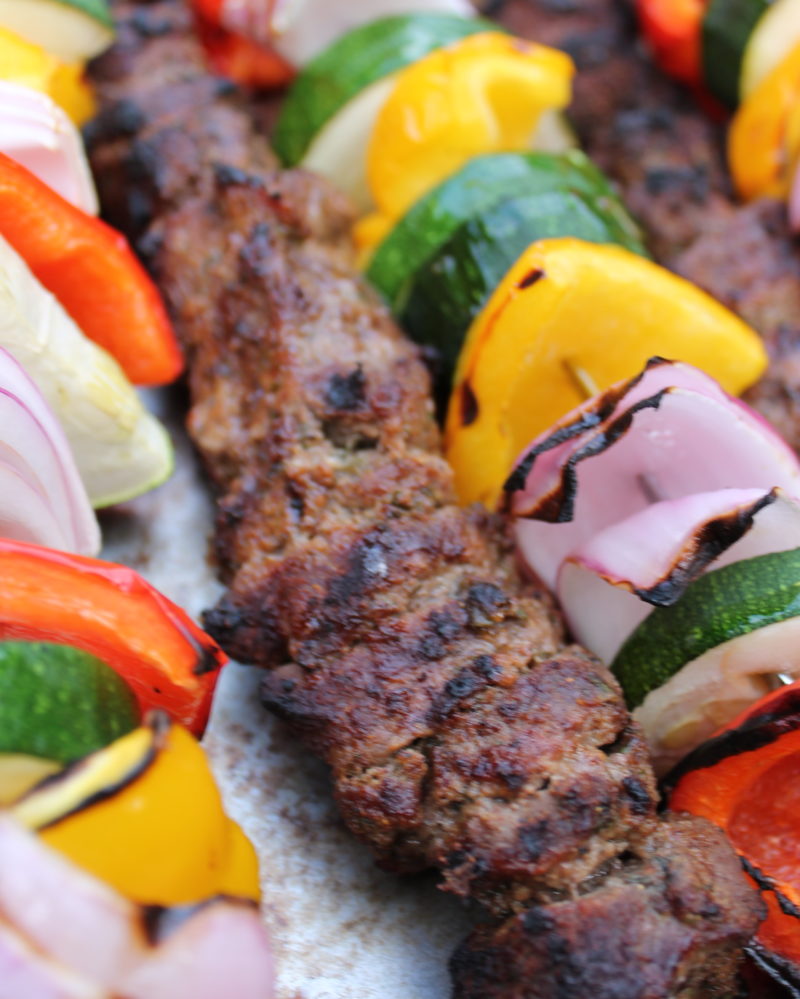 I used the same spices as you'll find in a typical kofta recipe, I just made it into a marinade instead. Can you say easy? Because making these kabobs was so much easier than making the ground kofta kabobs, that I'm always worried about falling off the sticks.
I also served these kabobs with a side of rice, a salad (because there is always a salad at our house), and tzatziki. Unfortunately, I did not have it in me to make pita bread on this day, which was 3 weeks ago according to my Instagram account. We were in the middle of a heat wave, do you blame me?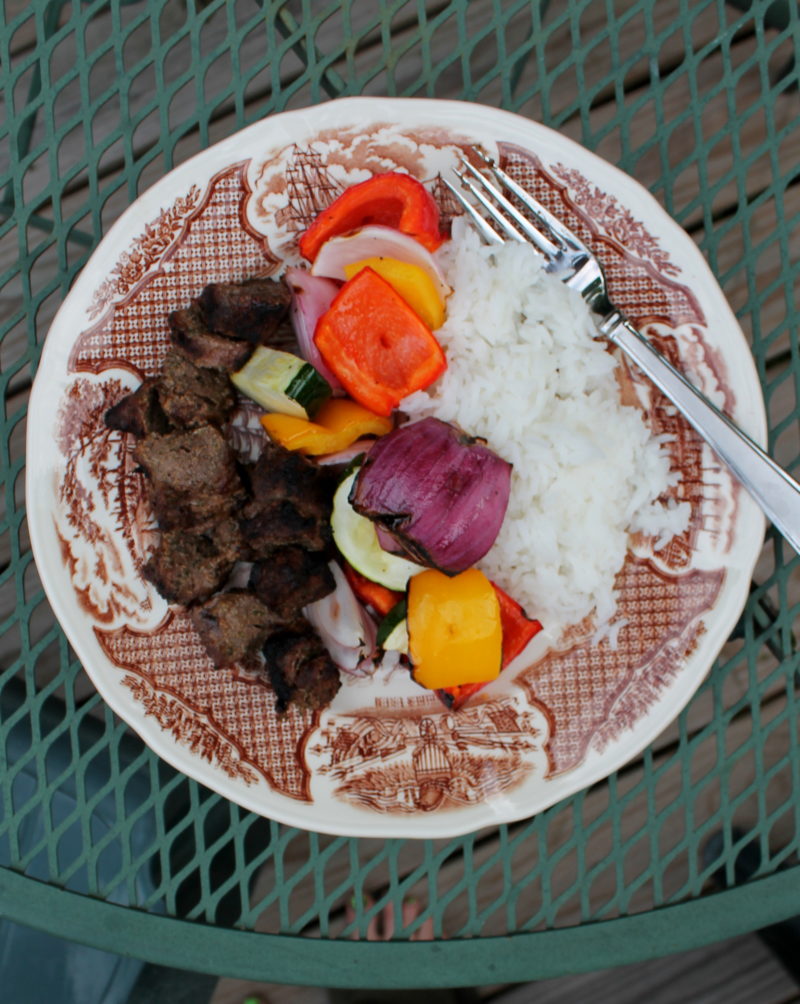 By the way did you know I have another (yes, another) series on my Instagram stories where I show you the actual meals that we eat during the week? Yes the actual meals! You might even get sneak peaks of recipes before they show up here on the blog. Because we eat everything that I photograph, there is no fake food over here. There might be repeats, some cheat meals, and I probably only remember to take an actual picture maybe 3 times a week. I'm working on it.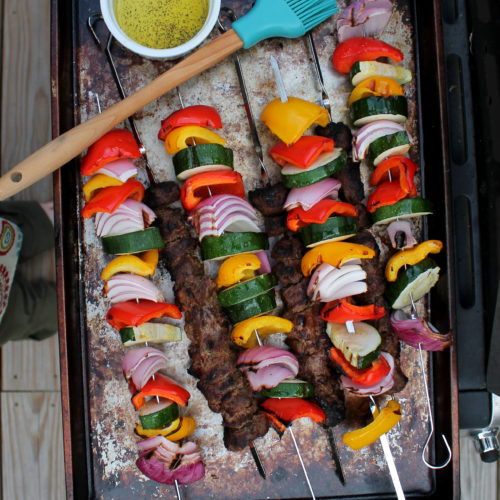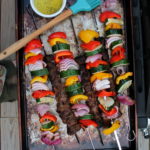 Middle Eastern Spiced Venison Kabobs
Prep Time 10 minutes
Cook Time 15 minutes
Total Time 25 minutes
Ingredients
2 garlic cloves crushed
¾ teaspoons ground ginger
½ teaspoon dried mint
1 ½ teaspoons dried parsley
1 teaspoon cumin
1 teaspoon coriander
½ teaspoon cinnamon
½ teaspoon fresh ground black pepper
1 teaspoon salt
¼ cup olive oil
2 tablespoons red wine vinegar
Juuice form half a lemon
1 lb venison cut into 1 to 2 inch cubes
Instructions
In a large bowl combine all the herbs, spices, oil, lemon juice, and vinegar.

Add the venison and toss well to coat. Let stand at room temperature for at least 30 minutes, or refrigerated overnight.

Once marinated skewer the meat onto kabob stick and place on a preheated grill. Cook for 2 to 3 minutes a side or until desired doneness is reached.

Remove from heat and serve.
Similar Recipes: