This post was originally published in April of 2015. The recipe for the best juicy venison loin is still the same recipe that I use today. It's a house favorite that shows back up every year. We use this recipe for both the tenderloins and the back strap, as well as a few other cuts. It's really a great simple recipe that ensures a perfectly cooked piece of meat every time.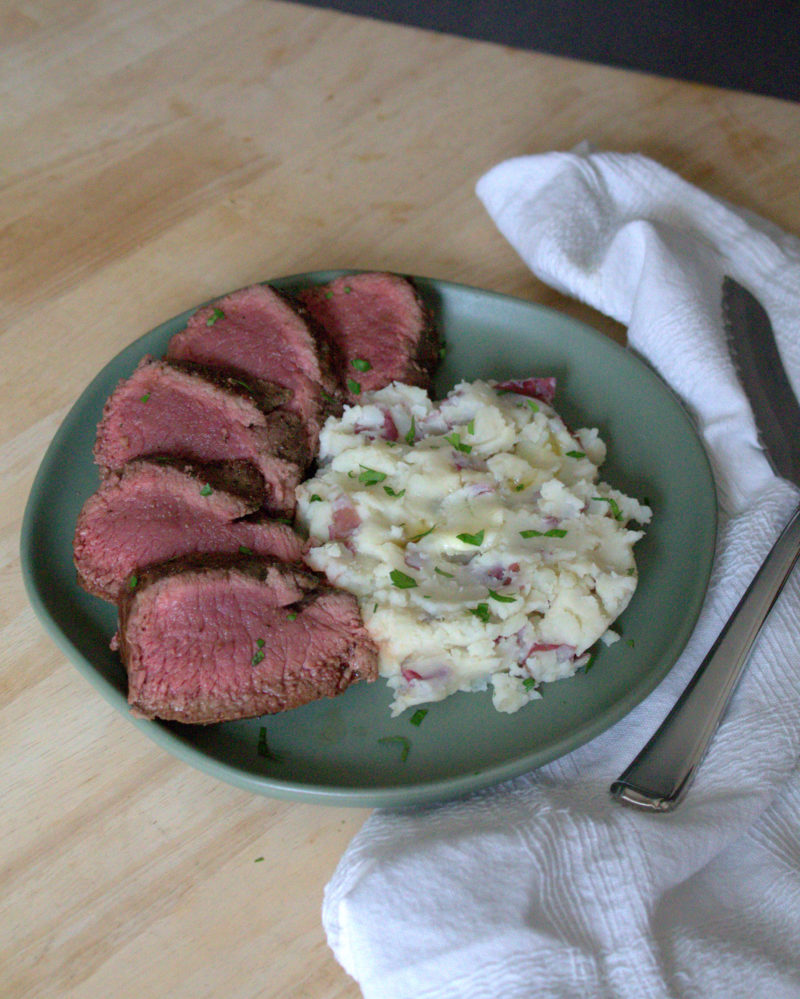 In this house we love venison. This meat while not so mainstream is incredibly delicious and lean, which makes it a great choice for the health conscious carnivore. Right now we are cooking venison at least once a week, and in keeping this space a reflection of myself I think that it is important to share some of my favorite venison recipes with you.
This recipe could not be simpler, but the result is an incredibly delicious and tender piece of meat that really becomes the star of the meal.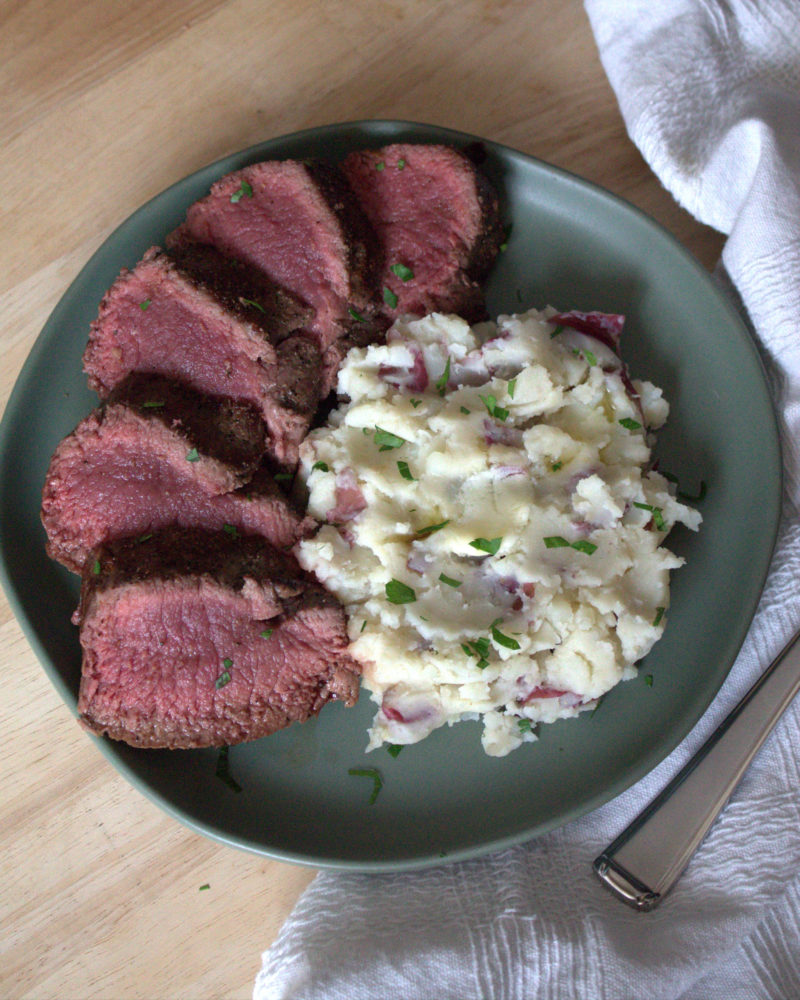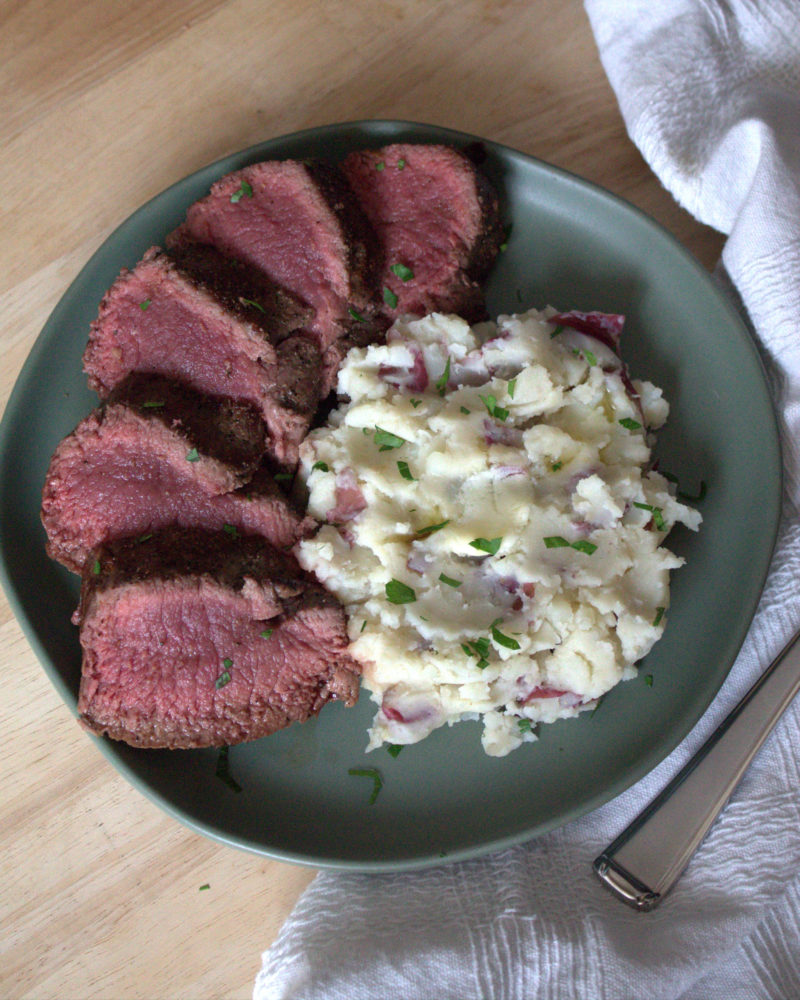 Now, this recipe is a rare piece of meat, if you would like it more well done leave it in the oven for a few minutes and use the finger test for doneness. Personally, I think that venison becomes tough and loses a lot of its naturally delicious flavor if it is cooked past medium rare, but that's just my opinion.
Also, keep in mind that the size of loins can vary wildly, based on the size of the deer, so you may need to adjust additional cooking times accordingly.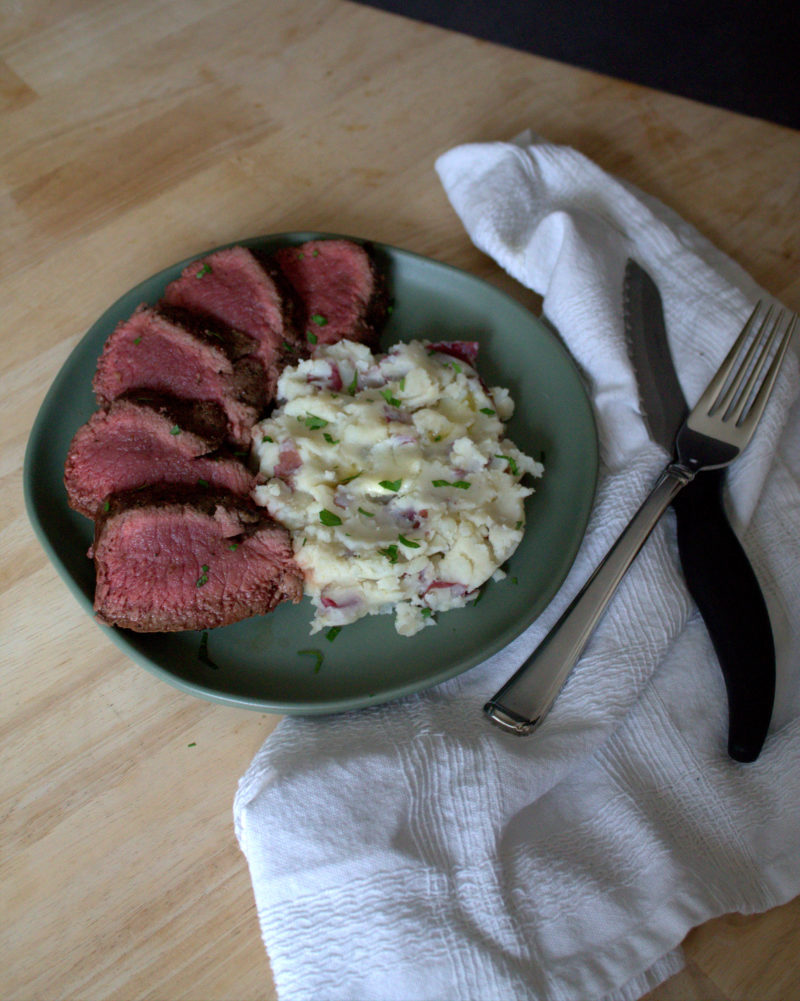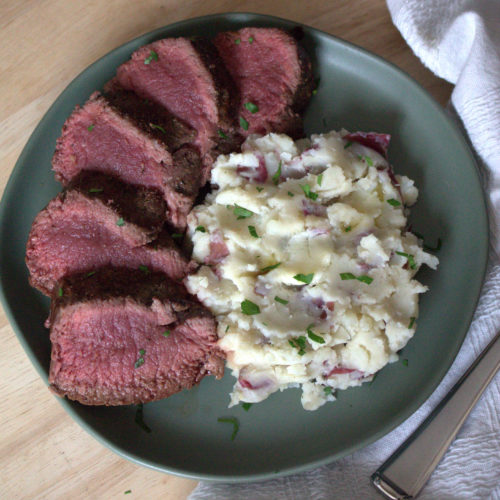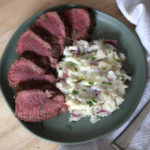 The Best Juicy Venison Loin
Ingredients
2 tablespoons of unsalted butter
1 lb venison loin
1 teaspoon or more of salt
1 teaspoon or more of pepper
Instructions
Preheat the oven to 350 degrees.

Take the meat out of the fridge and let it come up to room temperature.

In a large, oven proof skillet heat butter over medium high heat until it is fully melted and the pan is hot.

Generously season the meat with salt and pepper before placing the meat in the pan. It should sizzle on contact.

Sear the meat until a brown crust forms (about 2-3 minutes each) on each side, for a larger loin you may need to sear 3 -4 sides.

Remove from the stove top and place in the oven to cook for 8 to 10 minutes for rare to medium rare for the smaller loins such as tender loins. Cook for 10 to 12 minutes for a larger loin or more as needed.

Remove from oven and let stand for 5 to 10 minutes. Slice and serve immediately.
Also please send over your favorite venison recipes. I would really like to start a big collection of awesome recipes here on the blog and could use all the inspiration I can get. You might just see your recipe here next.