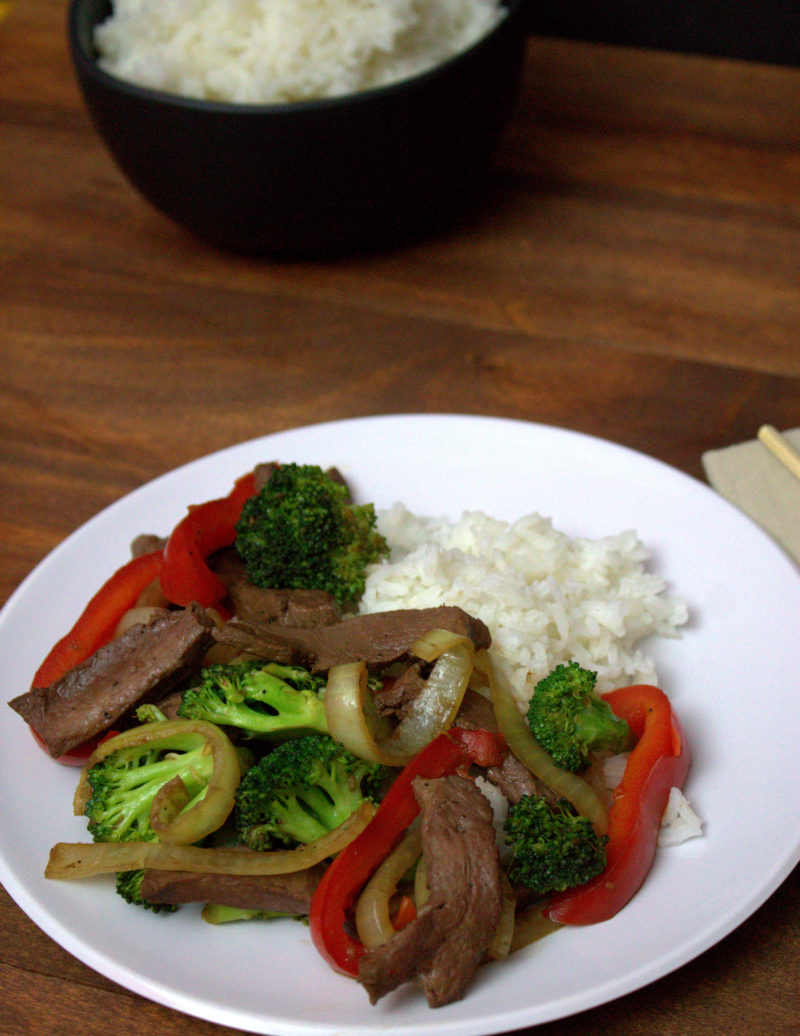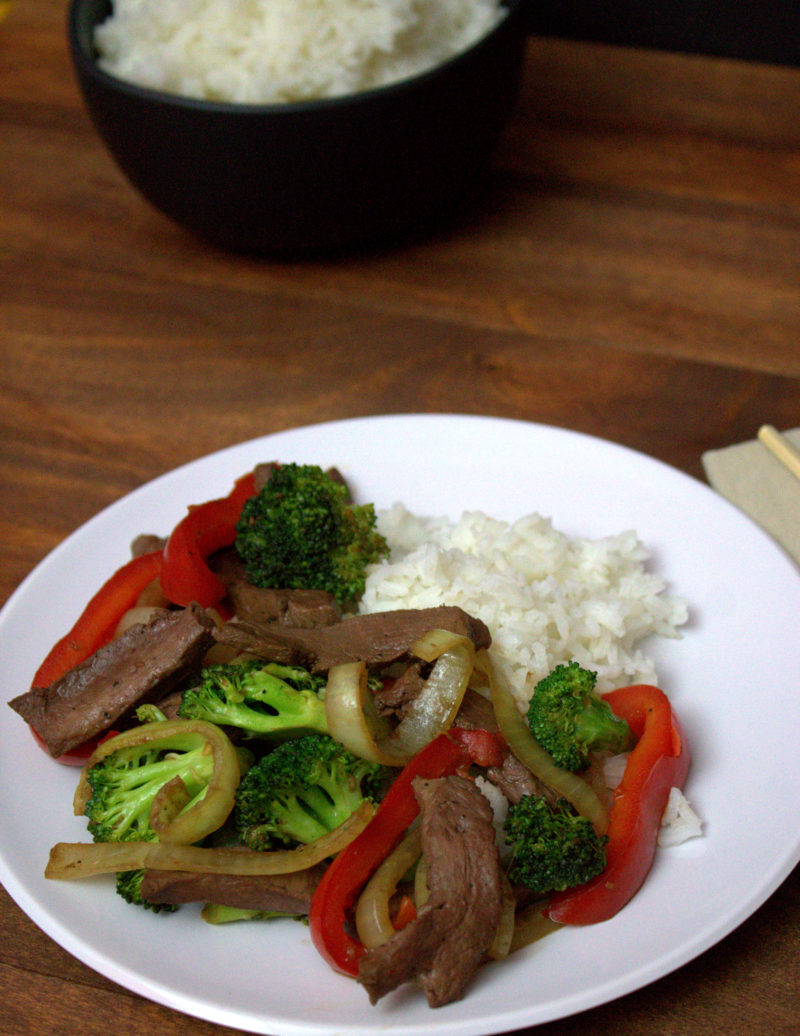 Venison heart, like the heart of any animal, is one of those things that can be an acquired taste. While it's a muscle like any other meat, it has a unique texture that can put some people off. It's also a muscle that gets tough when cooked very easily. It's for this reason that I prefer a quick stir fry or high heat grilling for the heart. These methods are a pretty sure fire way to keep the heart from getting overcooked. Another thing that you often will have to think about when cooking with heart is getting it trimmed properly. Venison tends to be pretty lean, but there will still be a bit of fat at the top of the heart that needs to be trimmed away. Then once you cut the heart open you will see the inner walls look a little bit like cobwebs. It's best to cut these away as well.  As a final step, I like to pull away the thin (see-through) skin around the outside, but that is not really necessary. When all is said and done you should end up with 3 main cutlets of varying sizes.
With these 3 cutlets, you can move on to make a number of recipes, this one included. Here I use the heart like I would any other cut of meat in a stir-fry. I start with a quick marinade to help add a little extra flavor and soften up the meat before a super fast saute. Serve it over rice and you have yourself a full meal in no time. The fast cooking method makes all the time spent on trimming worth it.
Recipe note: I only use a few vegetables in this particular recipe but feel free to use whatever vegetables you prefer.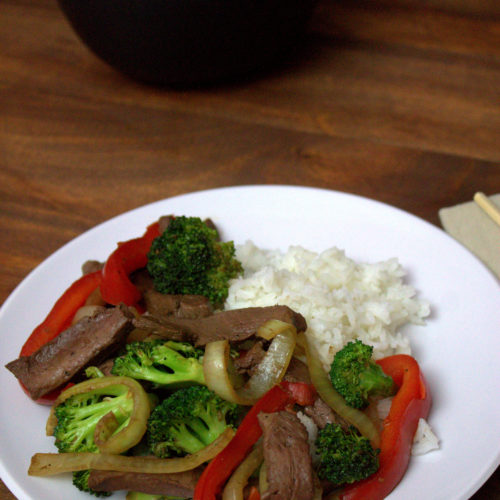 Venison Heart Stir Fry
Prep Time 10 minutes
Cook Time 10 minutes
Total Time 20 minutes
Ingredients
Marinade
1 tablespoon rice wine vinegar
2 teaspoons honey
3 tablespoons soy sauce
2 tablespoons water
1 tablespoon corn starch
Stir Fry
1 venison heart trimmed and cut into ¼ inch strips
3 tablespoons vegetable oil
1 small onion peeled, halved and sliced to ¼ inch sliced
1 red bell pepper sliced
1 head broccoli cut into florets
3 garlic cloves slivered
1-2 tablespoons soy sauce
1-2 teaspoons sesame oil
Instructions
In a medium sized bowl whisk together the marinade ingredients until well blended. Add the venison tossing to coat. Cover and let stand for 1 to 2 hours.

Heat about 2 tablespoons of oil in a wok or a large, sauté pan over medium-high heat. Add half the venison to the hot oil and sauté for 30 seconds on each side. Remove from pan and set aside leaving juices in the pan.

Add another tablespoon of oil to the pan and heat until nearly smoking. Add the onions and cook for 1 minute, tossing lightly. Add the bell pepper, broccoli, and garlic and sauté for another minute.

Add the venison with any accumulated juices back into the pan and sauté for another 1 -2 minutes.

Add soy sauce and sesame oil to taste and toss to coat.

Remove from heat and serve immediately.
Similar Recipes: