I'm sort of falling behind in all the things I wanted to post about for my wedding series. I'm just not into gushing about the thing, not that this should be a surprise to anyone.
One thing I do want to gush about a bit however is my dress. I love my dress, like totally and completely love it.
I did the whole bridal shop thing and tried on a few dresses, but never really loved any of them, and certainly not the price tags on them. So as any smart chick in my generation would do I turned to the internet and started snooping around for some options.
I stumbled onto it somehow when I was just clicking around on ModCloth. It was on sale, it was just the style I liked, minus a few things small things I could do myself and so despite the no return policy on sales items I bought it, and another one for extra material. The total for both of these dresses was about $120.
As it turns out I didn't end up using the second dress. Originally wanted a train added to the dress, but after testing out a few options I decided that anything I added just took away from the dress itself. The only alteration I really made was cutting out a center piece of lace on the neckline to make it a kind of scalloped v-neck.
I did add a beaded belt to break up all the white lace, which cost about $15.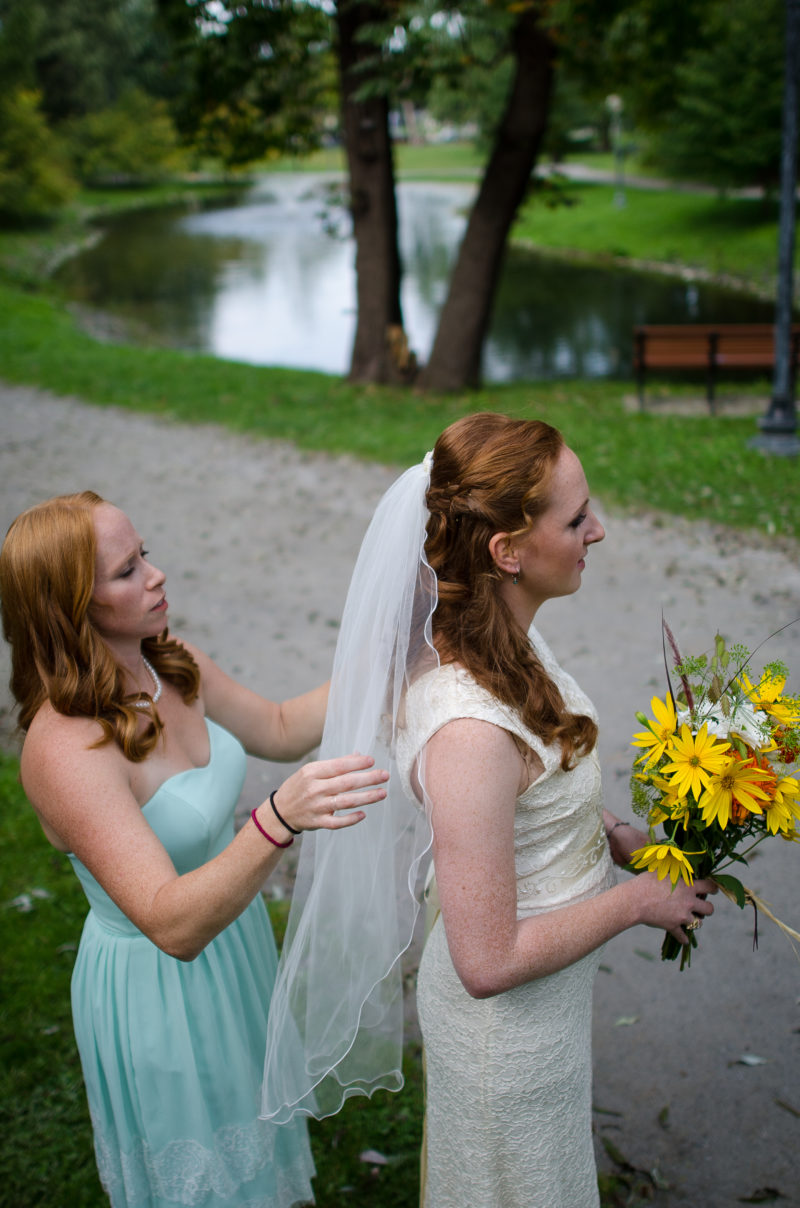 For the vale, I simple bought a cheap one from a local craft store and made the alterations to it myself. I didn't want anything fancy, so there was no need to spend a couple hundred dollars on one at the bridal shop. The vale cost roughly $5.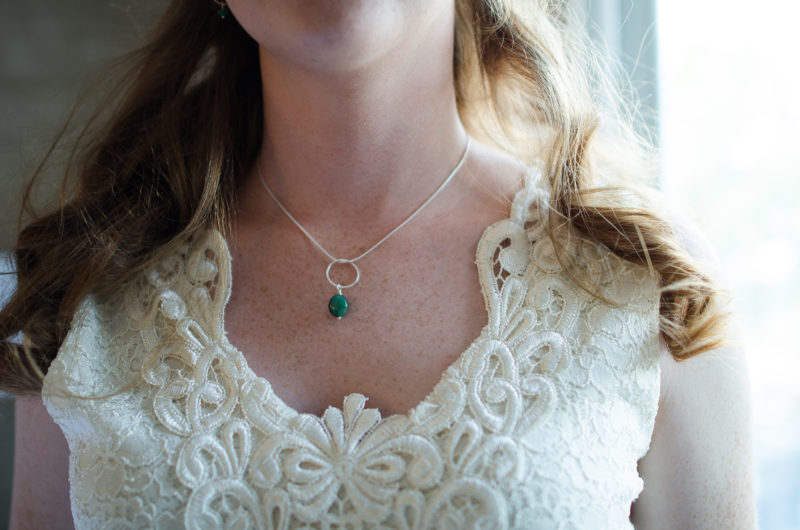 I found the earrings at one of my favorite local artists shop Corina Jewelry, and had her make a necklace to match. The total for those came to about $50.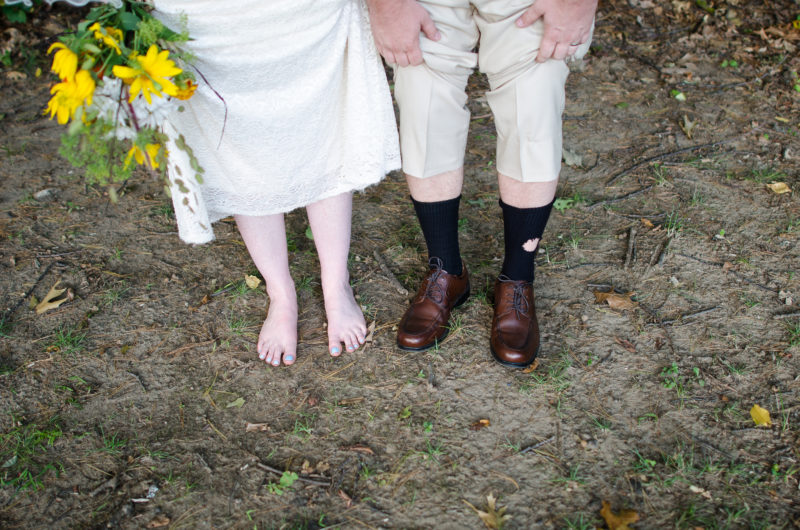 You may or may not have noticed from the pictures that I did not wear shoes. I had a lot of reasons for choosing not to wear shoes, but there is more on that in my Wedding Traditions we are Not Doing post.
I'm still in awe of how it all came together, and so proud that I had a hand in making my dress complete. It's beautiful and unique and everything that I dreamed of. All together, my dress (not including the unused second dress), and jewelry cost a whopping total of $130.00. You read that correctly. My entire ensemble for the wedding cost barely anything, and I loved it. 
I realize that not everyone is ok with a simple dress, but that's what I wanted, and I'm glad I was able to help keep the costs of the wedding low to boot. If you are interested in a unique and simple dress I would definitely suggest you check out ModCloth. They have some great stuff.