This post was originally posted on January 24, 2013, the photos and recipe have been updated. Last weekend was still pretty gloomy though.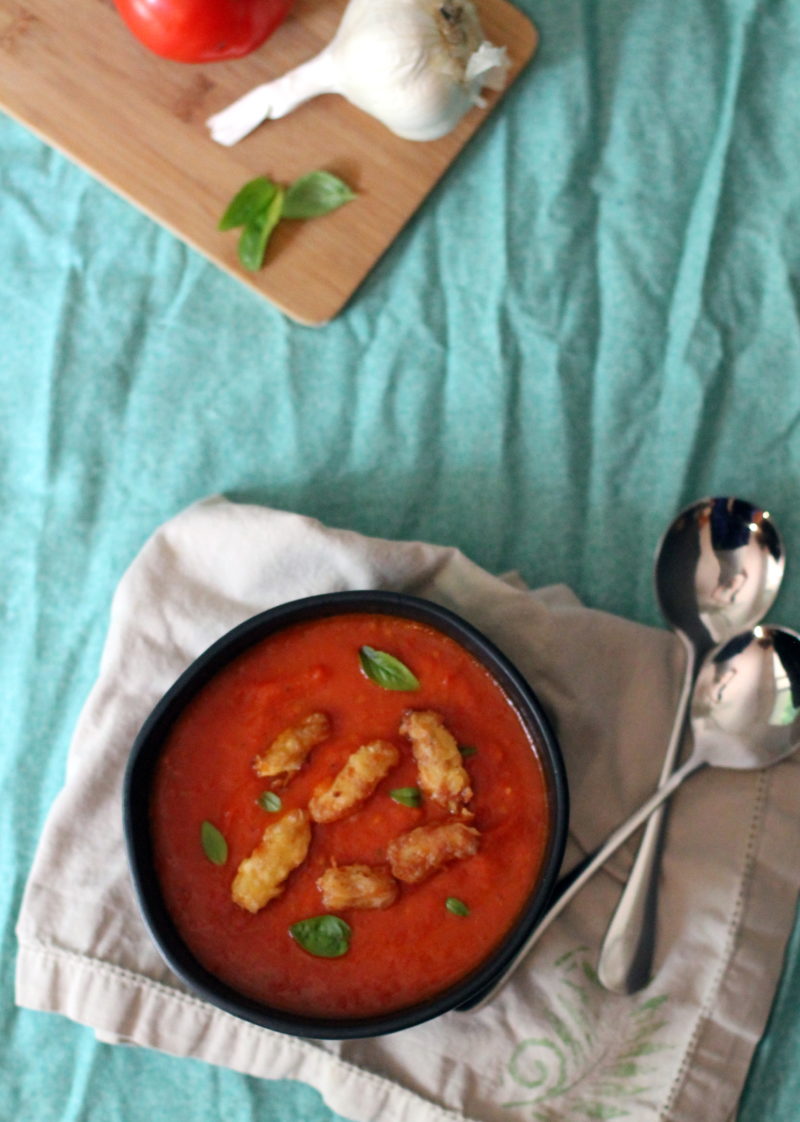 Last weekend was pretty darn gross around these parts. It wasn't quite raining, but the air was damp, the snow was melty and there was a weird haze just hanging around. At best I would say that it was gloomy.
Soup is liquid comfort, in my book so I decided to make some. I have had this recipe hanging around for a while and just haven't been in the mood for it, until now. On this very gross, gloomy, and sad day, I thought it would be a nice pick me up. Just to have the scent of fresh roasted garlic wafting through the house, and a steaming bowl of soup was enough to cheer us up.
I also added some fried cheese curds on top. We had them from the farmers market because we can't help ourselves and thought they would be a good addition.
They were.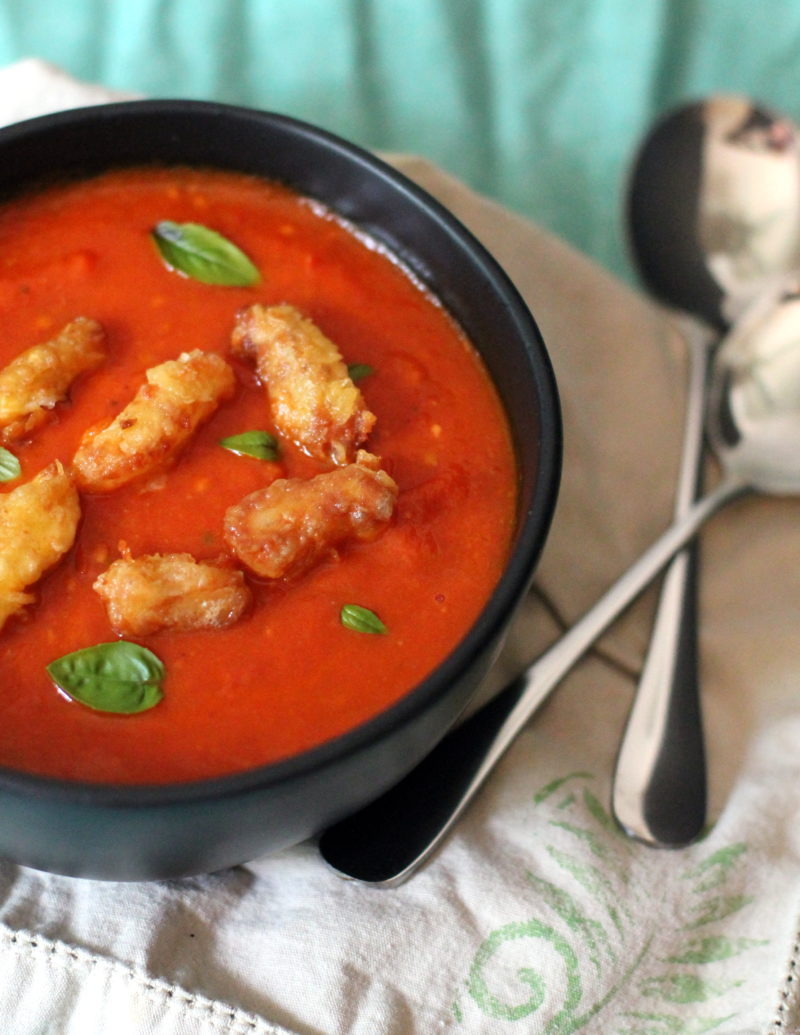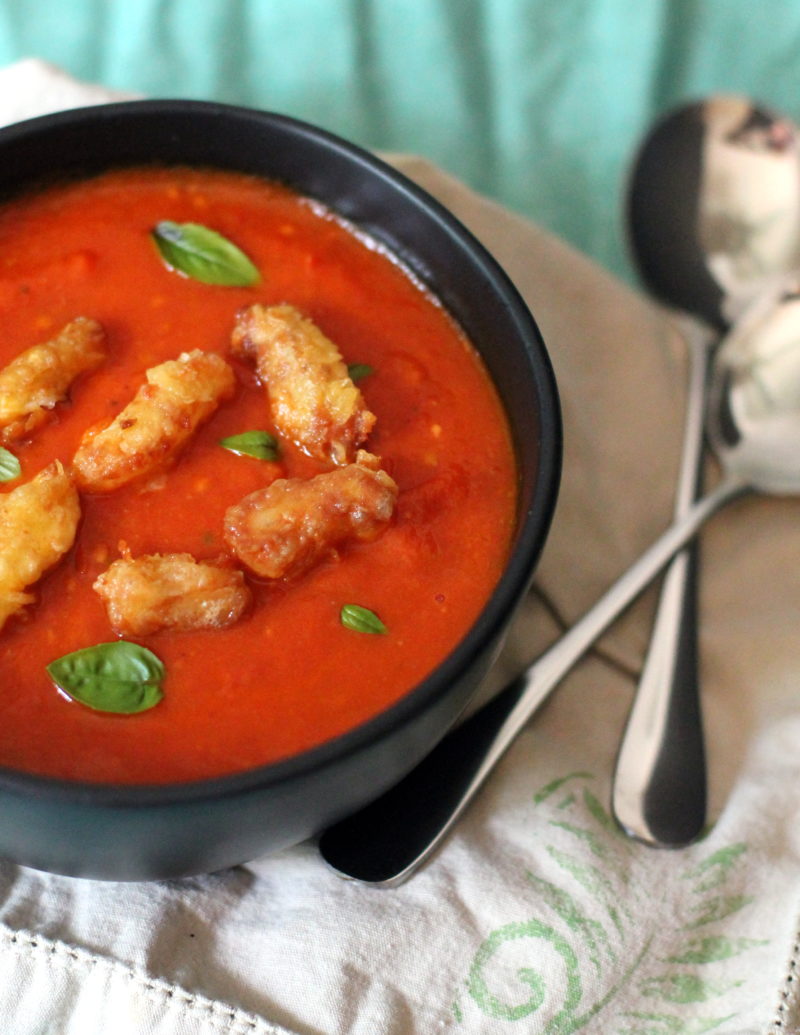 Roasting garlic is something I think everyone should try. Along with sautéing, boiling, smoking, grilling, pureeing, mashing, and anything else you can think of to do with it. I love garlic, for all the reasons. It's a pretty wonderful little herb, that it so versatile and can breathe so much life into a simple dish. Along with onions and oil, it is easily the most used ingredient in my kitchen. How could it not be?
Now the soup recipe below is a very simple, classic recipe that can be played with to the chef's particular tastes, but I like mine plain and simple. I also like to roast the garlic and tomatoes altogether, because why not.  If you want to dress it up at all feel free to add more seasonings or a pinch of cracked red pepper.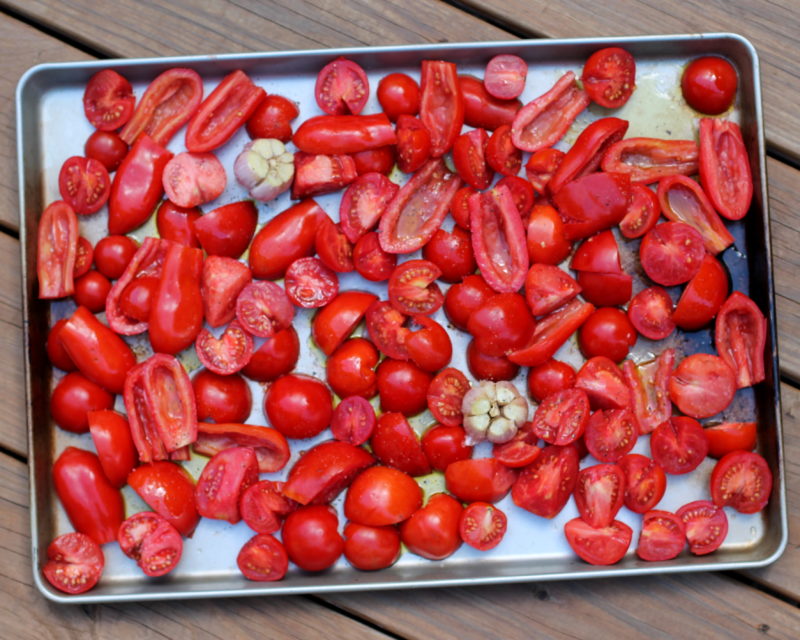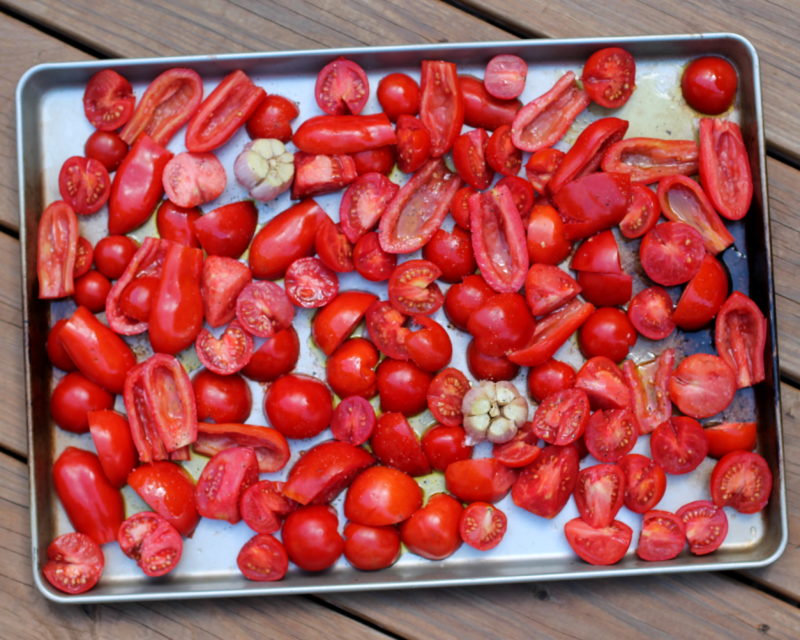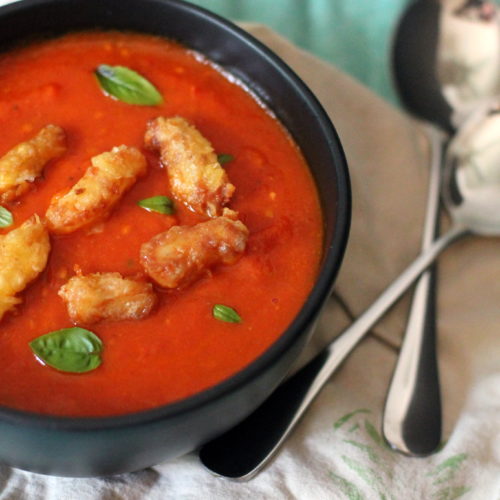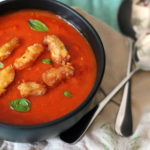 Roasted Garlic Tomato Soup
Prep Time 10 minutes
Cook Time 1 hour
Total Time 1 hour 10 minutes
Ingredients
2 heads of garlic top 1/4 chopped off
3 lbs cherry plum, or other small tomatoes
2-3 tbs olive oil
Salt & Pepper to taste
1 onion peeled and chopped
2 tablespoons butter
1 quart low sodium vegetable broth
1 tbs dried basil
Fried Cheese Curds
1  cup  flour
1  large egg
2  teaspoons  Italian seasoning
1  cup  beer
6 ounces plain cheese curds
4 cups vegetable or canola oil
sea salt to taste
Instructions
Preheat the oven to 400 degrees.

On a large sheet tray toss together the tomatoes, 1/4 cup olive oil, salt, and pepper. Rub the top of the garlic heads with any remaining oil.

Spread the tomatoes and garlic heads in 1 layer on a baking sheet and roast for 45 minutes.

In a large stockpot over medium heat, melt the butter and saute the onions, until they begin to brown.

Add the roasted tomatoes, basil, and broth. Remove the papers from the roasted garlic and stir them in. Bring to a boil and reduce to a simmer. Cook uncovered for 10 minutes, stirring occasionally.

Meanwhile, fry the cheese curds: In a medium bowl, mix the flour, egg, seasoning, until well blended. Slowly stir in the beer. Add the cheese curds to the batter and coat thoroughly. Heat the oil in a large, heavy-bottomed pan over medium heat until a drop of batter sizzles well. Fry the cheese curds for about 1 minute, turning halfway through. Drain on paper towels.

Once cooked, use an immersion blender, or work in batches to blend the soup to the desired consistency.

Adjust seasonings, top with fried cheese curds and serve.
Recipe Notes
Similar Recipes: