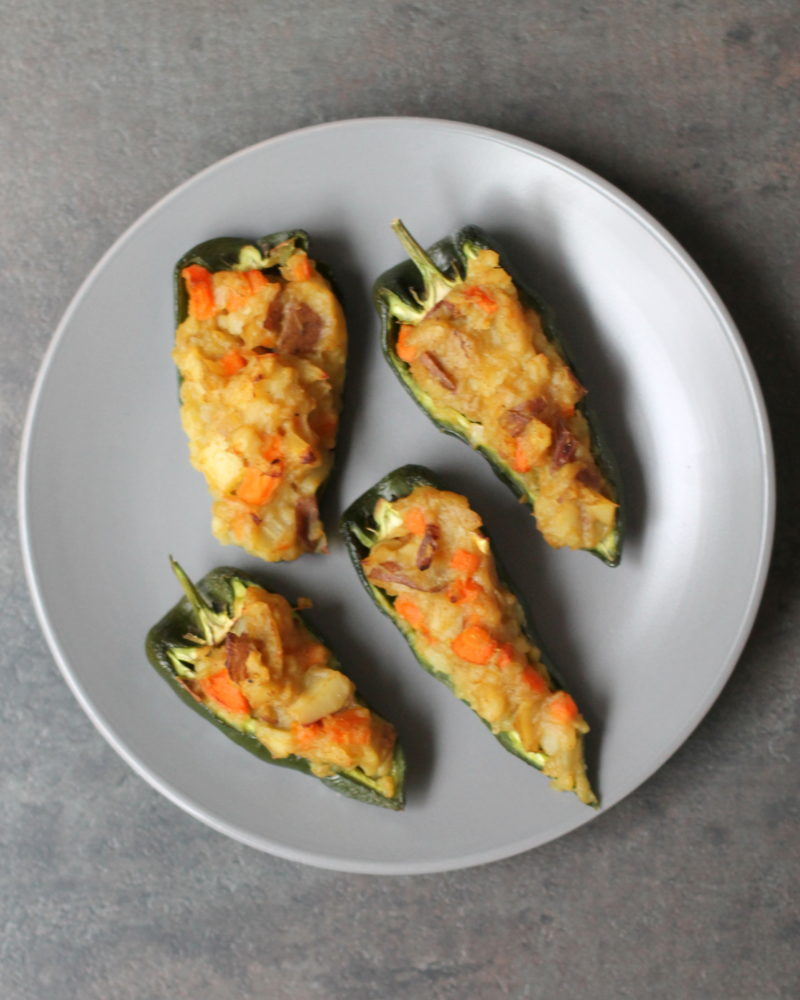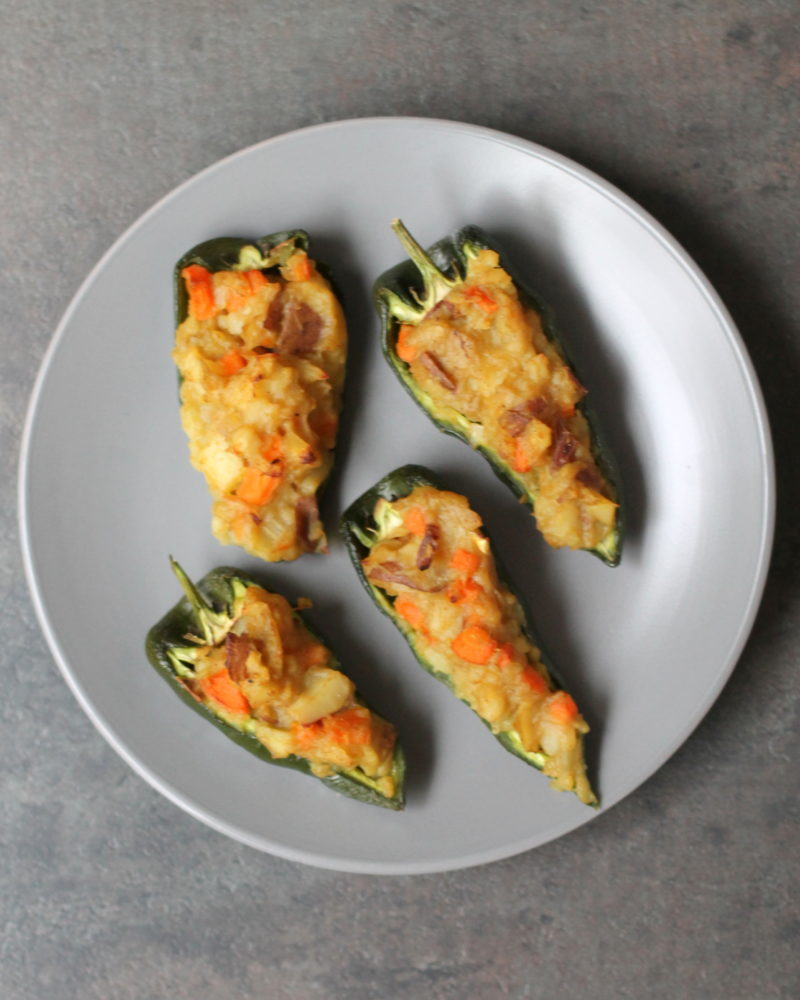 I'm so in love with this time of year. The time when summer is winding down, but fall hasn't quite started yet. The days are cooler, and the produce is amazing. There are only a few short weeks each year when you can get both summer produce like tomatoes, and zucchini as well as fall favorites. I'm talking sweet fall squash, crisp greens and apples.
For me this makes cooking at home extra pleasurable. I feel like I can flex my creative muscles and test out new recipe ideas more at this time of year than any other. Call me a wierdo because this is when I get most excited.
This year has been especially fun since I'm partaking in the #Localthirty challenge and taking the time to visit a number of the local farms in the area. I'm learning so much right now and it's been eye opening. I knew we had a lot of great farms in our area, but the volume of true land loving, sustainable, organic farms is just amazing. On top of that, there is so much more to our local food and culture to explore, that I had no idea about.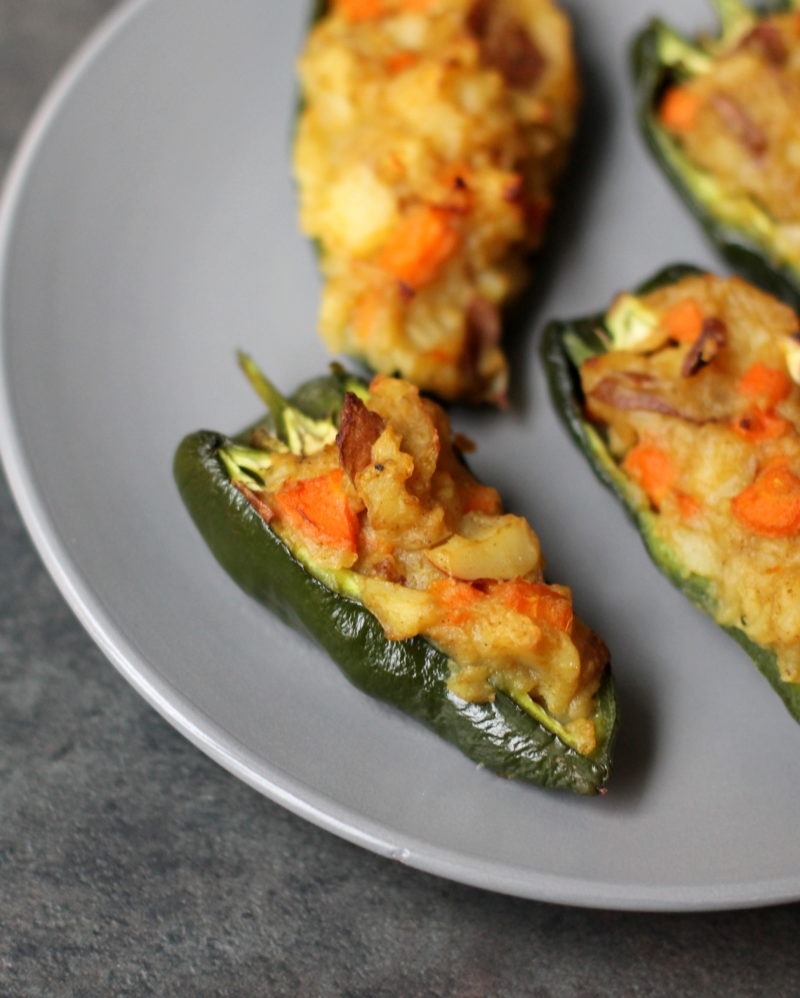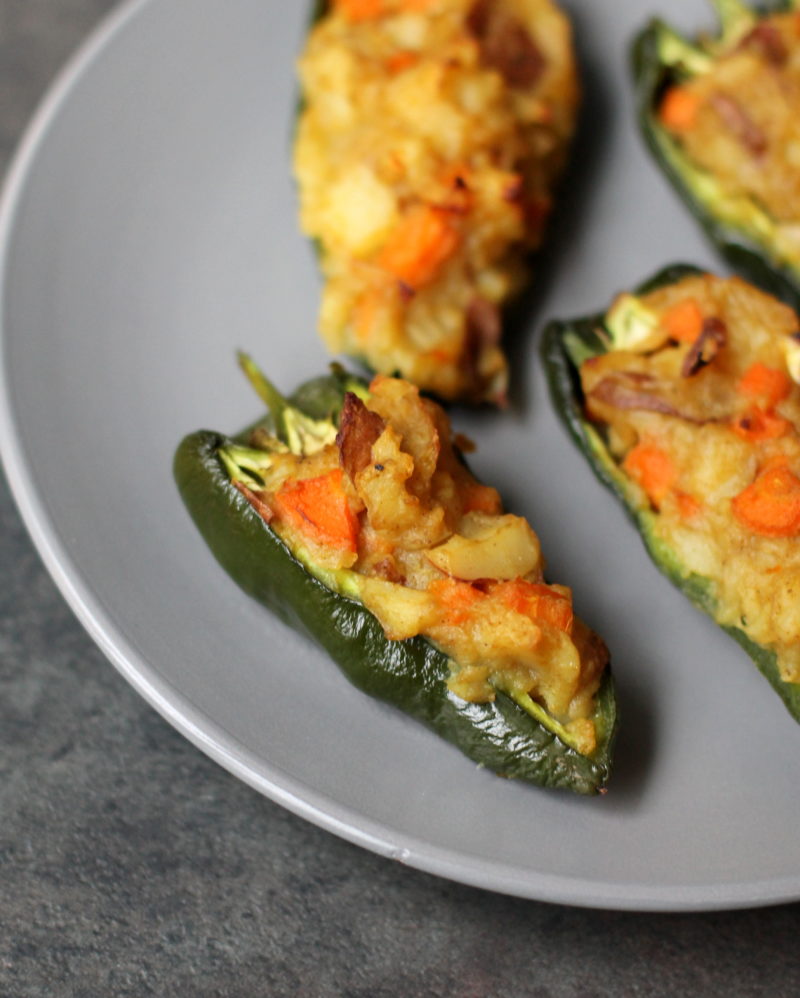 On a recent trip to a farm, I brought along a friend of mine, who never really does this kind of thing. It was awesome to see how amazed she was. There were vegetables and variations of vegetables she had never seen, plus the farm was cute.  As I've been talking about this more I'm truly shocked by the number of people who have never heard of a CSA. Some of these people are nutritionists, fitness enthusiasts, and the like who really want the healthiest, freshest stuff. They are wasting their time and money at places like Whole Foods, and Trader Joes instead of taking a trip down the street to these farms. Keep in mind grocery stores have their place. I still love the convenience of my local grocer for a lot of things and Trader Joes just for the cookie butter. However, when it comes to meat and veggies, I'm going to the source.
The source for these samosa stuffed pablanos was Goode Farm. What I love most about this farm is that it's tiny, like 2ish acres tiny. They are able to supply veggies, flowers, and eggs for restaurants and community members, which is pretty impressive if you ask me.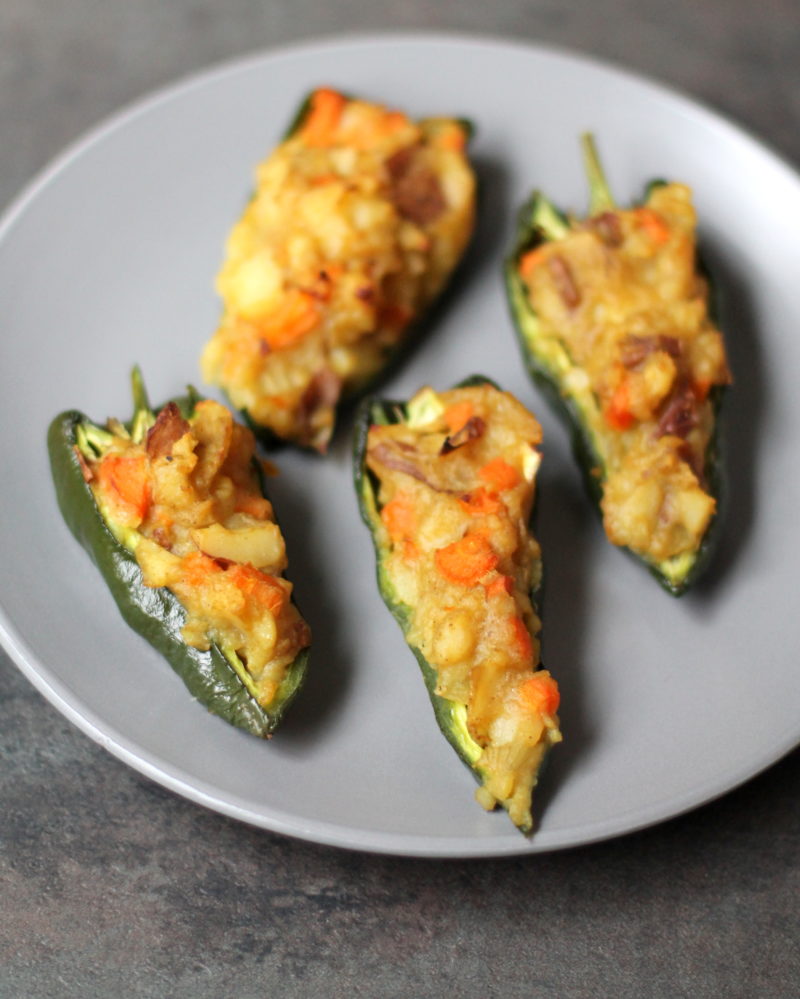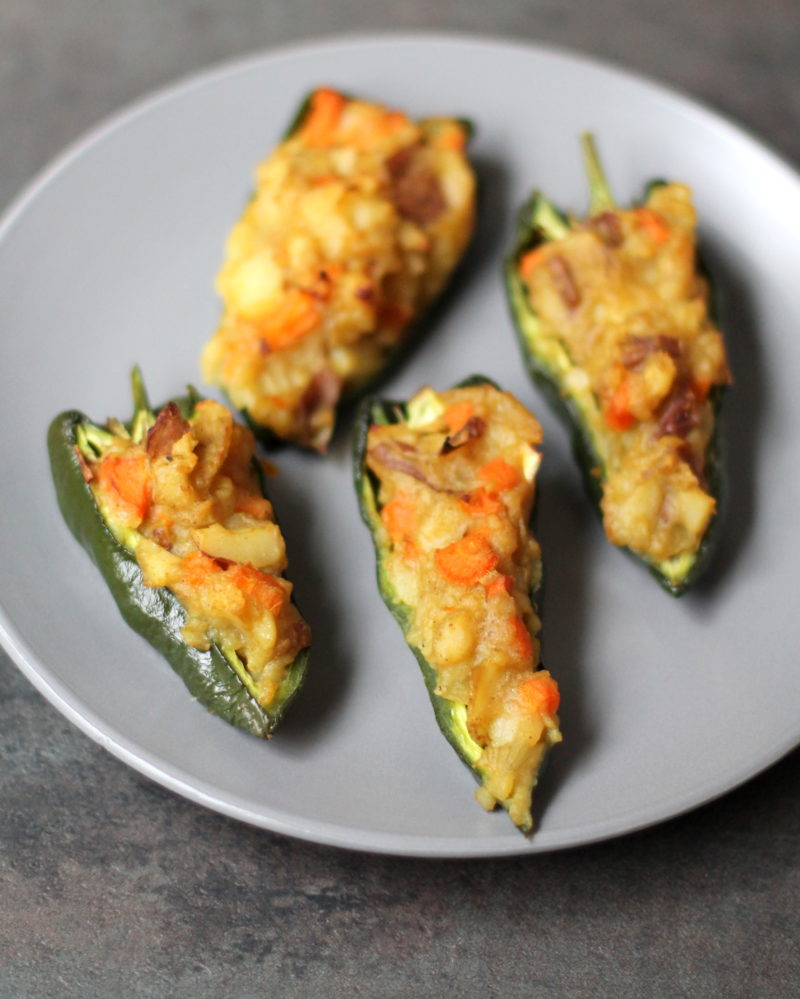 I got the original idea to use samosa stuffing in the peppers from Kristin Donnelly's book Modern Potluck. We got the chance to interview Kristin on Gatherings Podcast back in May, and this was one of the many recipes that caught my eye.
I, of course, made a few alterations to the recipe. Mostly I added some spices, and opted for carrot instead of peas, because I have an abundance of carrots right now. There is a lot of room for variation in the veggies you use in this recipe so feel free to experiment with what you have on hand. Added bonus, this recipe is vegan and gluten free!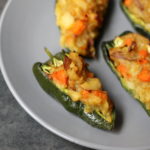 Samosa Stuffed Poblano Peppers
Prep Time 10 minutes
Cook Time 45 minutes
Total Time 55 minutes
Servings 16 stuffed peppers
Ingredients
1 1/2 pounds potatoes cut into 1 inch pieces
2 tablespoons coconut oil
1 teaspoon cumin seeds
1 teaspoon coriander seeds
1 small onion or shallot minced
1 large carrot peeled & chopped
1- inch piece fresh ginger peeled & grated
½ teaspoon curry powder
1 teaspoon turmeric powder
1/2 teaspoon garam masala
Salt and pepper to taste
8 small poblano peppers or 4 large
Instructions
Place the potatoes in a large sauce pan and cover the potatoes with water. Bring to a boil, then reduce to a simmer. Simmer until tender, about 10 to 12 minutes drain and set aside.

In the same saucepan, melt the 2 tablespoons of coconut oil over medium-high heat.

Add the cumin and coriander seeds, and cook until they pop, about 30 seconds.

Stir in the onion, carrot, ginger, curry, turmeric, and garam masala. Cook until the onions have softened and the mixture is fragrant, about 2 to 3 minutes.

Remove the pan from the heat, stir in the potatoes. Use a hand masher to lightly mash them for a chunky consistency.

Taste and adjust seasonings as necessary.

Preheat oven to 375F.

Halve the poblanos lengthwise. Remove the seeds.

Scoop the potato mixture into the poblanos so they are full and rounded.

Place the filled peppers on a baking sheet and bake for 15 to 20 minutes (Longer for larger peppers), or until the peppers have softened slightly.

Garnish as desired and serve.
Recipe Notes
Note: can be made 1 to 2 days ahead and heated the day of, or served at room temperature.
Similar Recipes: