Meatloaf, the American classic.
I know it's one of those things that rustles up a lot of different opinions, and I get that. I mean it's a loaf of meat for goodness sakes, but it's still, in my opinion, one of the best things around.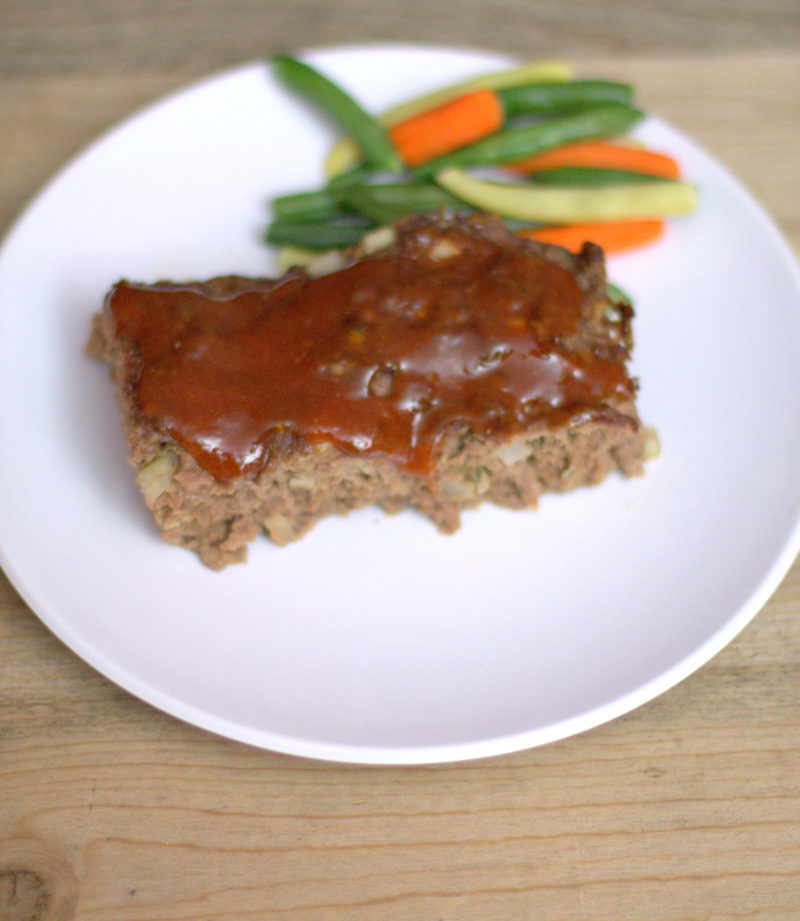 If it wasn't, people like Ina Garten wouldn't be showing off their favorite recipes on TV shows and cook books. Here is her 1770 House Meatloaf Recipe in case you are wondering.
I personally love a good meatloaf, served with potato and veggies, just like I grew up eating. So I knew that we had to come up with an approachable way to make a venison version, since venison is pretty much the only red meat in our house these days. I'm sure there are others out there in the same boat who struggle to find good venison versions of their favorite dishes.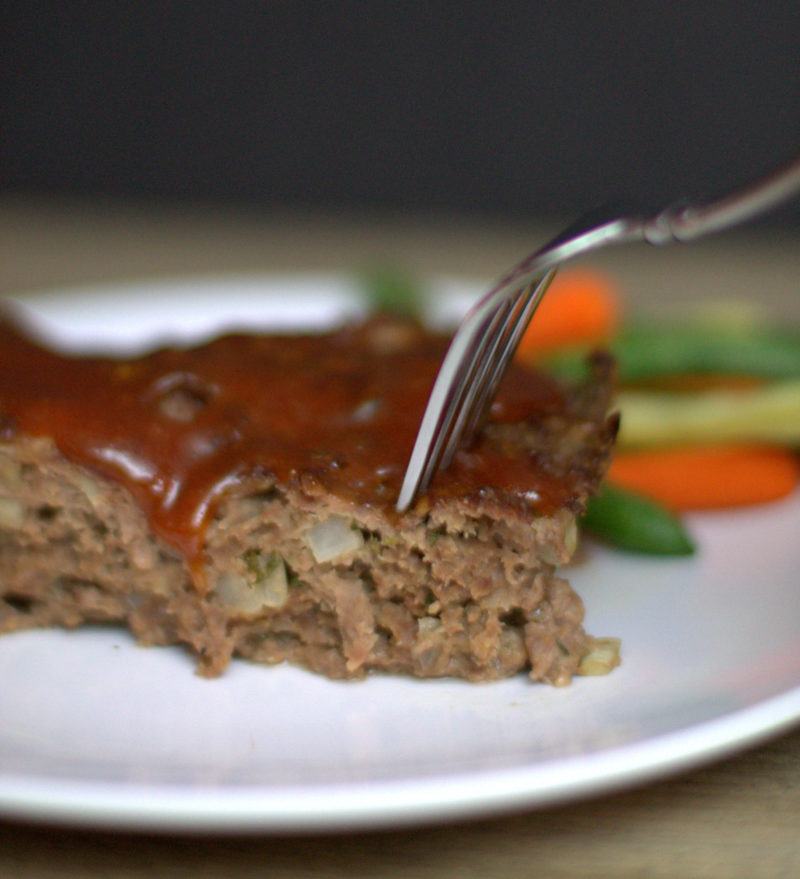 You might have noticed that I said we up there. That's because this recipe is the love child of both Chuck and I. You see meatloaf is one of his specialties, and so I hardly ever make it, when we do have it, it's all him. This one was a team effort though and I'm super proud to say that it came out pretty amazing.
The recipe is a pretty basic one derived from good old Better Homes & Gardens, but with a few small tweaks that really make the difference when working with venison versus beef. We like to use a large square pan because it allows the meat to cook a little faster and results in a good amount of crispy goodness on top and around the edges. The added sauce is the showstopper that brings it all together with a hint of moisture and sweetness. Together it is divine.
If I can give you one tip for this recipe its don't skip letting the breadcrumbs soak. It makes all the difference in how juicy the meatloaf comes out in the end. Learn about why soaking the breadcrumbs is important in this post about the anatomy of a meatball.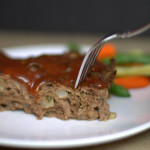 The Best Venison Meatloaf
Prep Time 15 minutes
Cook Time 1 hour 15 minutes
Total Time 1 hour 30 minutes
Ingredients
2 eggs beaten
¾ cup milk
2/3 cup fine bread crumb
½ a small onion chopped fine
1 tablespoon dried parsley
1 ½ teaspoon salt
1 teaspoon oregano
1 teaspoon dried garlic
¼ teaspoons black pepper
2 lbs ground venison
¼ cup ketchup
2 tablespoons packed brown sugar
1 teaspoon dried mustard
Instructions
Preheat the oven to 350 degrees.

In a medium bowl, combine milk and breadcrumbs. Let stand for up to 30 minutes (let stand for at least 10 minutes). Add eggs, onions, parsley, salt, oregano, garlic, and pepper. Toss to combine.

Add the ground meat and with your hands gently mix all the ingredients, until well combined.

Lightly press the meat into an 8x8 pan and place in the oven. Bake for 60 to 75 minutes or until the internal temperature reaches 160 degrees.

While the meat cooks, combine the ketchup, brown sugar and mustard in a small bowl.

Remove the meat from heat and spread the sauce over the top. Let stand for 10 minutes before serving.
Similar Recipes: