The days are feeling short right now.
This is the time of year when we are all trying to get the garden "stuff" in so it can do its thing, catching up with people, and for us getting ready for another person to join the party while trying to get these house projects under wraps. It's a lot, and we are chugging right along with it all, but man is it a lot.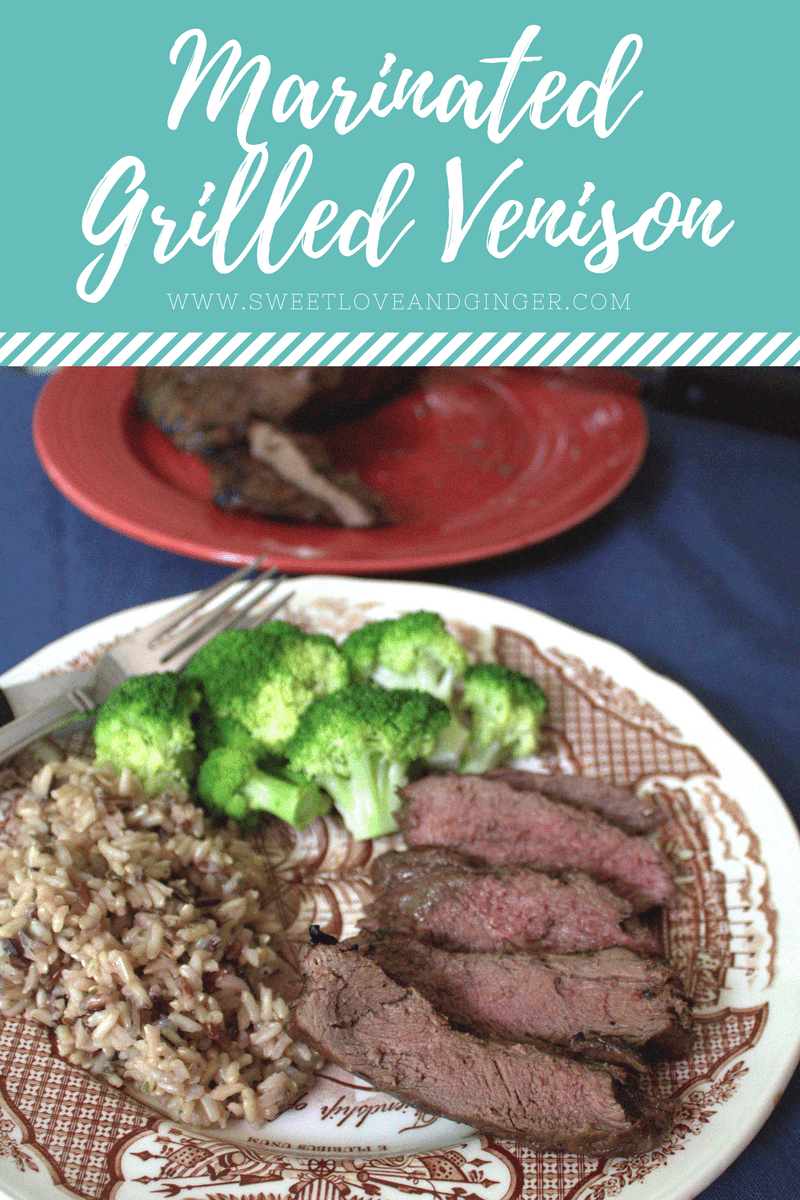 The torrential downpours that spring has been throwing our way mixed with insane heat have made for some really interesting conditions in our neck of the woods. Conditions that aren't exactly conducive to getting all these projects completed. I'm starting to think April and May got their signals crossed and reversed the weather somehow.
A lot of things to do means dinners have been simple and easy. We try to utilise the grill whenever possible which general means whenever the rain is light enough to actually stand outside in. It makes dinner clean up so much easier. I mean when you can cook meat, vegetables, and starches right on the same surface, it really cuts down on your prepping dishware.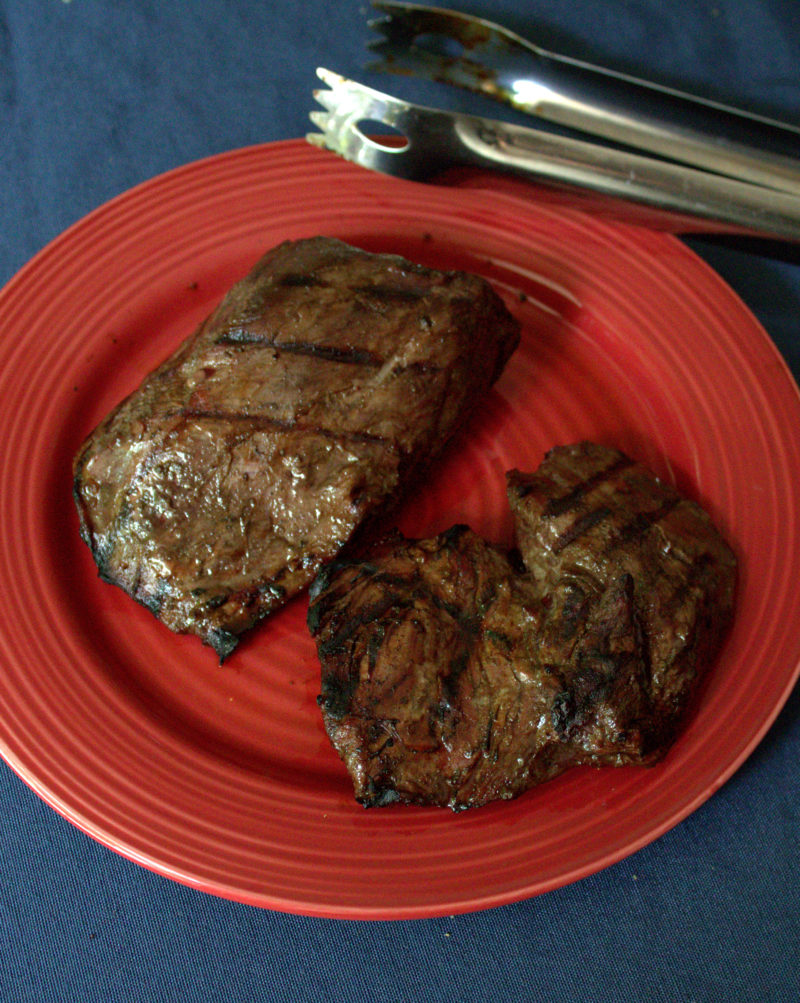 Some of our favourite foil dinners for over the grill or fire:
Campfire Nachos 
Foil Grilled Fajitas
Hobo Chicken and Rice
Foil Sausage & Pepper Potato Packets
This particular recipe has been a house favourite as of late. The marinade is something that is prepared easily from pantry staples and works wonders for keeping the meat moist and delicious while grilled. The real key to well-grilled meat is to start with the heat high and make sure it rests properly. I promise you won't be disappointed.
Recipe Notes: Instructions below are for a rare steak. To reach medium-rare add 2-3 minutes overall, For a medium-well done steak add 6 to 8 minutes overall, for a well-done steak add 12 to 13 minutes overall.

Marinated Grilled Venison
Ingredients
¼ cup Balsamic Vinegar
2-3 tablespoons Worcestershire sauce
1 teaspoon dried rosemary
2 cloves garlic, crushed
1 tablespoon olive oil
1 teaspoon sea salt
½ teaspoon black pepper
1½ lb venison steak
Instructions
Combine all the ingredients in a lidded container and mix until well blended, taste and adjust seasonings if necessary.
Place venison in marinade and refrigerate for at least an hour, but up to one day.
When ready to cook preheat the grill, and prepare it with vegetable oil (this can be done with a vegetable oil soaked rag and thongs).
Place the venison steak onto the grill and cook for 5 to 6 minutes (for a roughly 1 inch steak add 2 minutes for every ¼ inch thicker) , flip and cook for another 5-6 minutes (add 2 minutes for each additional ¼ inch thicker).
When desired done-ness is reached immediately remove from heat and set aside to rest.
Let rest for 6 to 8 minutes before slicing and serving.