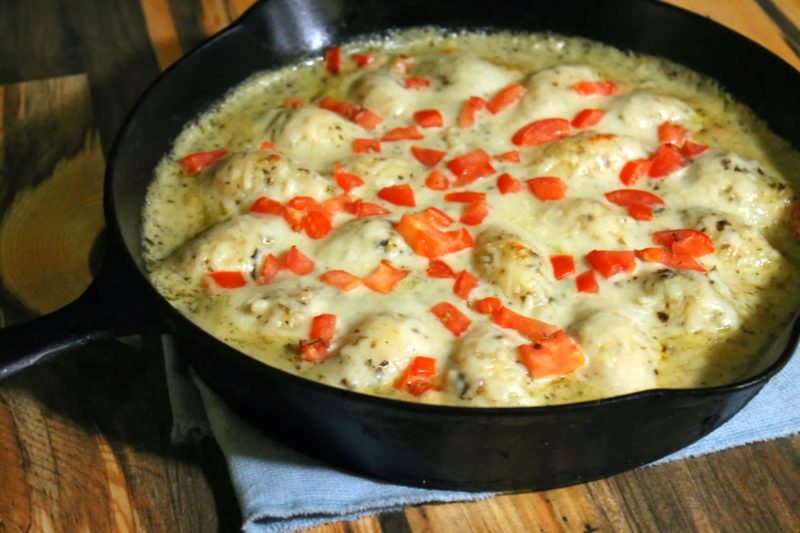 Sometimes I swear that I am a genius, I mean I have come up
with some pretty amazing recipes.
Not that I can take all the credit, I get lots of
inspiration from all different places.
I love pesto, as evidenced here, here and here, so this
recipe instantly struck a chord with me. I knew I wanted to make it but I also
had some different elements I really wanted to try, and I knew that Chuck would
appreciate some of them. The ol' man loves him some meat.
The secret to this dish is the decadently creamy pesto béchamel
sauce. For something so simple béchamel is pretty damn wonderful on its own.
Then the addition of a little extra garlic, parmesan cheese, and a whole lot of
pesto just takes it to a whole new world.
This is one of those great dishes that you can prepare ahead
of time and bake a day later just before you're ready to eat it, and feed a
whole horde of people at the same time. Could it get any better? Let me answer
that for you and just say, no it really can't.
Unless of course you're a vegetarian in which case a little
more spinach or tofu, maybe some pine nuts or walnuts mixed in, or perhaps some
chopped red pepper could all take up the space of the sausage, but that's really
up to you. Maybe that will be an experiment for a later date.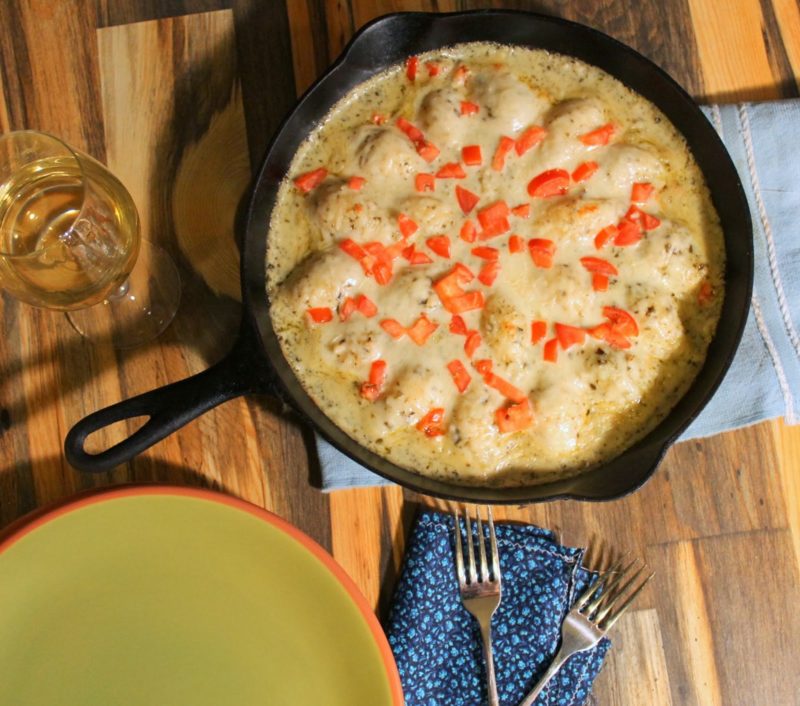 Pesto Béchamel Sauce
1 stick of butter
¼ cup pesto
2 cloves garlic, minced
¼ cup flour
3 cups milk
½ cup grated parmesan cheese
2 tsp salt
Stuffed Shells
½ lb sweet Italian sausage, casings removed, crumbled and
cooked
1 large egg
12 oz chopped fresh spinach
16 oz container of ricotta cheese
1.2 cup grated mozzarella cheese
1 box Large Pasta shells, prepared according to package
instructions
1 cup parmesan cheese
1 tomato deseeded & chopped
Preheat oven to 350 degrees. In a thick bottomed sauce pan
melt butter and whisk in garlic, pesto and cook for an additional minute. Whisk
in flour and cook until it begins to turn golden (5-6 minutes). Add milk and
whisk until smooth. Bring to a light simmer and cook for 8-10 minutes whisking
continuously. Add cheese and salt and remove from heat and set aside. In a bowl
combine sausage, egg, spinach, ricotta, and mozzarella cheese, mixing until
well blended. In an oven safe baking pan ladle enough béchamel to lightly coat
the bottom on the pan (about ½ cup). With a spoon stuff each shell with some of
the sausage mixture and place in the pan. Continue until the pan is full or the
shells are gone. Ladle the remaining béchamel over the shells. Top with
parmesan cheese and tomato. Place in the oven and bake for 20 to 30 minutes or
until the top has melted and begun to brown.