Each year I pick a word that will set the tone for the year ahead and each year I fall more and more in love with the practice. In 2015 it was BUILD, in 2016 it was BRAVE then in 2017 it was OPEN. For 2018 I chose HEART.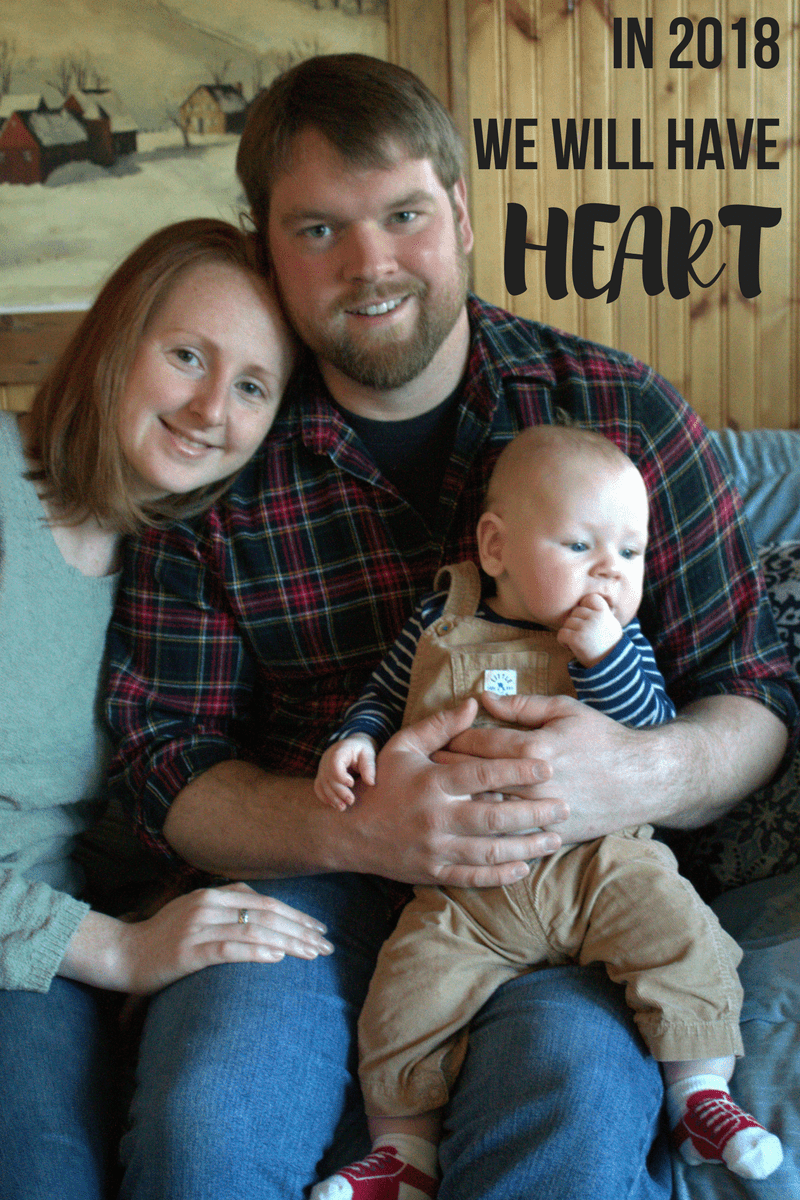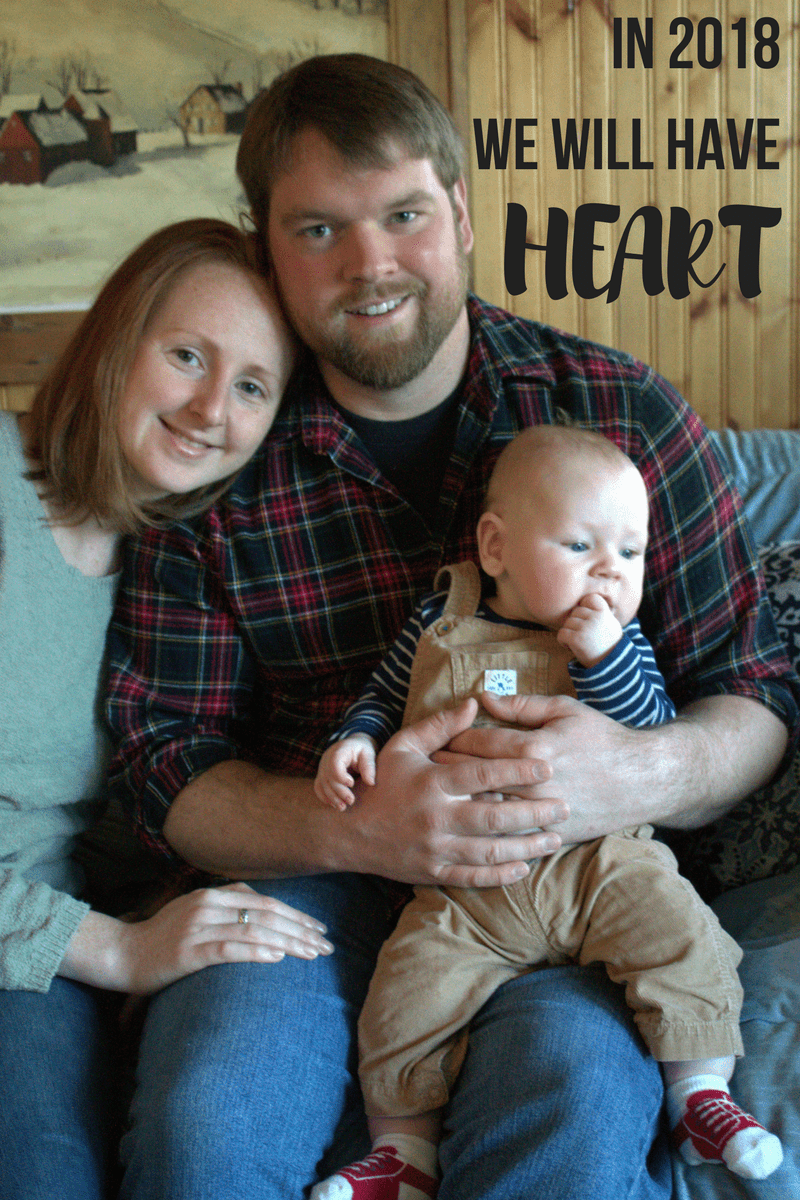 Learn more about One Little Word from the creator of the concept Alie Edwards.
I had chosen HEART because I wanted to make time to really find where my heart lies. I wanted to really find the things that made me happy and filled my heart. Then I wanted to share all my love with the world. I wanted to rekindle old friendships and give myself fully to my closest friends.
Little did I know what life had in store for us and how much this mantra would end up meaning to me.
I was unprepared to add another little one to the family, we had a lot of trials this year and it put me in a very weird place that I don't think I've ever been before. As I looked around me I found so many of my most loved people were actually in very dark places. Having my baby turn into a toddler was also pretty heart-wrenching. As he grew I became slower and slower in my pregnancy and was unable to play with him the way that I wanted to. Mom guilt is a real thing friends. It became a more difficult year than I had ever anticipated.
It takes a lot to look past the surface and really feel what's on your heart, not just the subliminal feelings. It's especially hard when pregnancy hormones make you feel all the things already. Honestly, I feel like I did so much hard work this year on myself while balancing all that life threw at us. While I feel that I have grown as a person, there is still so much work left to do.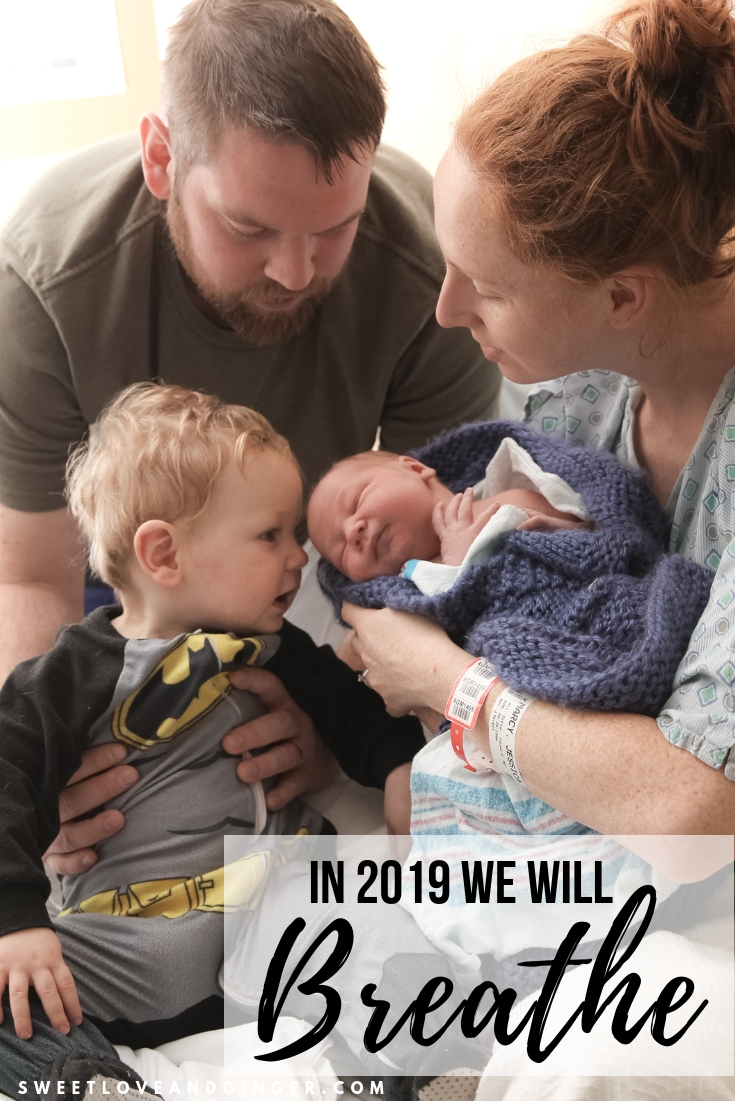 That's why this year's word is going to be BREATHE.
During labor this was the word that kept coming to my mind, that helped me get through the pain and bring this amazing little being into the world. It's not only a grounding word but also a reminder to relax and let go of some things.
The coming year has a lot to offer already. With the recent birth of our second son and a toddler (2 babies under 2!), we already have a lot on our plates. Then there is this space, and it's attached businesses (Hi! Need recipe development or food photos?). I also decided mid-year to take on another business in Young Living. There are still opportunities at our day jobs for both Chuck and I to be considered, and all the normal life stuff. There are going to be plenty of moments where this reminder will be needed.
Do you subscribe to this idea of choosing an anthem or mantra for the year? If so what's yours? I'd love to hear about it so we can cheer each other on in 2019!
Similar Posts: