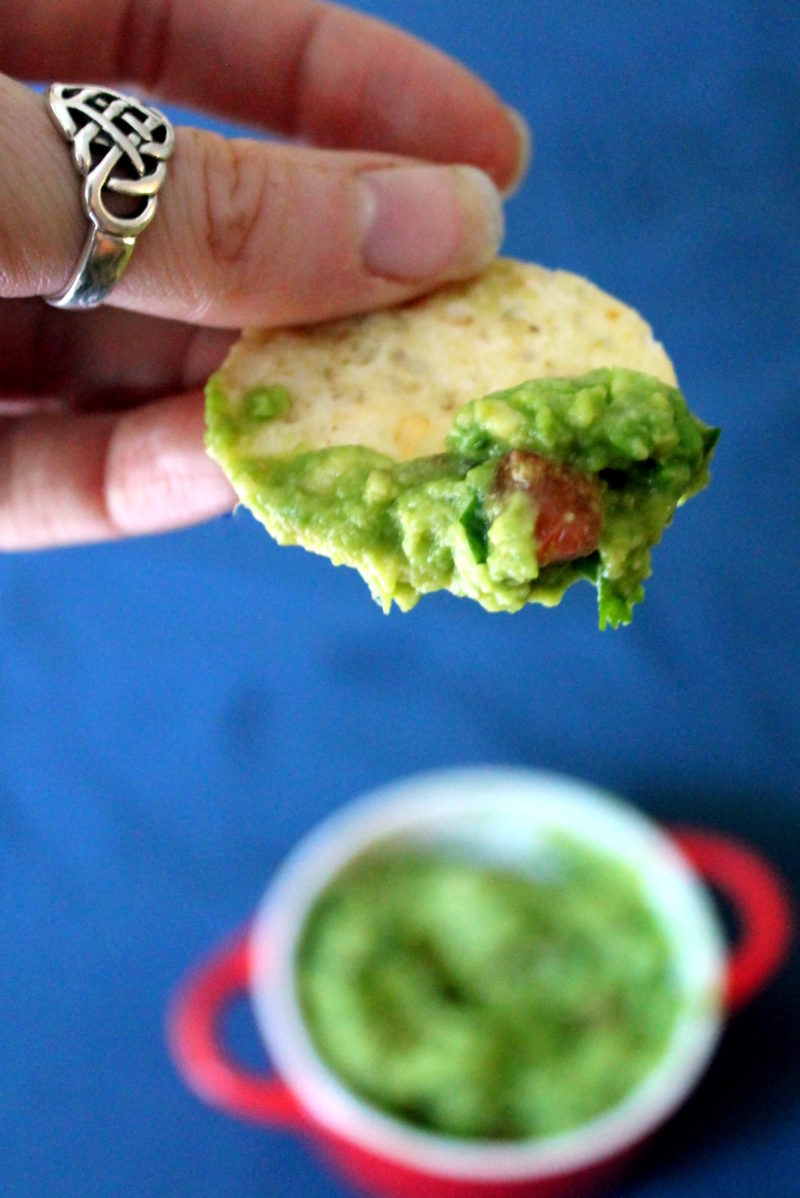 Chips or veggies with dip is quite possibly the easiest appetizer possible and it is always a crowd pleaser. Who doesn't like a simple serve yourself finger food? I mean really?
In our house we have a few favorite appetizers that come out for last minute parties hummus and veggies, cream cheese over pepper jelly with crackers, salsa and chips and of course guacamole and chips to name a few. My guacamole recipe is a little different from many of the standard guacamole recipes because around here we like garlic, like really like garlic, so there's quite a bit of it in here. Many recipes don't even use it at all, but we prefer it this way.
I think the garlic adds another layer of flavor and like I said we really like it. It's one of the things I love about Chuck because finding someone who will fight for the last clove of browned garlic on a dinner plate is truly magic. He usually lets me have it anyway.
Very Garlic Guacamole
Ingredients
2 ripe avocado
½ teaspoon salt
1 tablespoon fresh lime juice
2 tablespoons minced rec onion
2 tablespoons fresh cilantro, chopped fine
½ a tomato, deseeded and diced
2 to 3 cloves of garlic, minced
Instructions
Cut the avocado in half and remove the pit. Scoop out the flesh and place it in a small bowl.
Use a fork to mash the avocado into a chunky paste.
Add in the rest of the ingredients and stir until well blended.
Serve immediately.
Related Recipes: