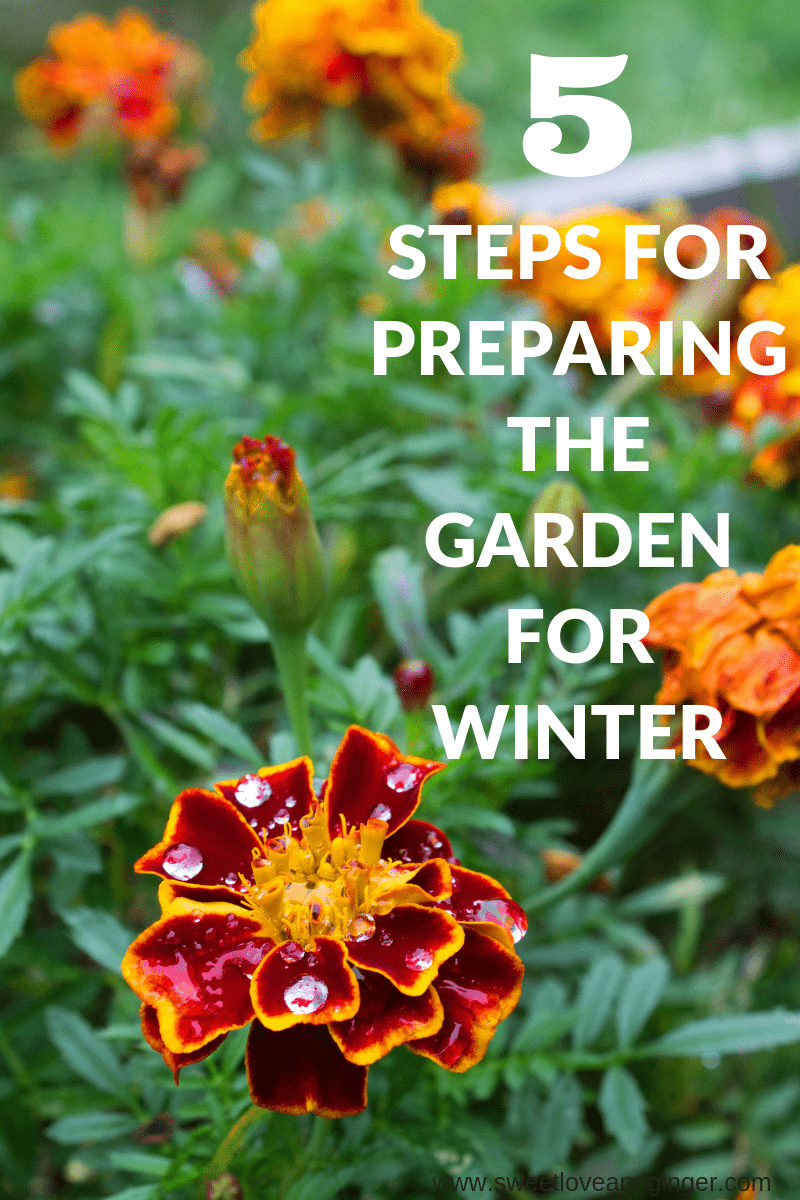 If the date wasn't any indication, the chilly temperatures should be enough to tell you that fall is in fact here. With its entrance comes the dying back of much of our lush summer gardens. As the harvest begins to slow, it's time to begin the process of garden cleanup and preparation for winter.
Whether you are a flower lover or a vegetable gardener, spending some time in the garden now will benefit you and your plants 10 fold in the spring.
Rotting or finished plants should be pulled from the garden and composted. They can be composted in place, by burying them in the soil or moved to a compost pile. This is not just for aesthetics, old plants can harbor diseases and pests. So being sure to remove or smother them is key to preventing these issues from cropping up next year. This is also a great time to pull any weeds that may have taken hold over the summer.
Personally, I prefer to compost them off-site. A well-maintained compost pile heats up enough to kill most diseases and pests. I can't guarantee that in my tiny raised bed gardens. Keep in mind that many invasive weeds will not be terminated in a compost pile, so make sure to remove these completely.
Prune Perennials
Perennials are great for providing continued crops, but they still need attention. Many require regular pruning and fertilizing to continue to thrive. Many fall herbs, berry plants, and flowering bushes like a good trim in the fall, however not all do. Some prefer to keep their branches until spring, or in the case of an apple tree and holly mid-winter. Pruning can also differ based on your growing zone. This is a case where calling your local extension office for specifics is a good idea.
Similarly, there are many plants like lilies that can be split or moved in the fall. If you already know your lilies are going to be huge next year, try splitting them and moving some to another part of the garden, or giving them away altogether.
Turn your Compost
If you are a composter you have probably been adding to the pile and turning it all summer. Fall is the time to give it one last fluff before the winter slumber.  I suggest pulling out roughly the amount you plan on using to prep the soil (see below) then adding in all the leftover stuff from the garden clean up. Give it a good toss, add water if its looking dry and cover it (or not) for winter.
To help your compost pile work all winter long build it extra large with leaves, grass clippings, sawdust and kitchen scraps. If the pile is large enough it will remain warm and working at the center.
Don't wait for spring to feed your soil. Fall is a great time to add compost, manure, bone meal, and other additives so that they have some time to break down before the plants need their resources. It also means that you don't have to wait until the soil drains in the spring to start planting.
Once you have added your desired amendments make sure to mulch, add plastic cover, or plant cover crops. Covering the soil in this way will help prevent runoff, and potentially add even more nutrients to the soil. Typically cover crops are added a month or so before the first killing frost. Contact your local extension for more info on cover crops for your area. I prefer to mulch my beds because again my garden is small, and the mulch can be turned in to add further nutrients in the spring. Personally, I also think this is the easiest method since plastic is something I try to avoid.
Take Note
At the end of the season, I like to take the time to reflect on everything that transpired (evidence: Here and Here). What went well? What didn't go so well? What would I do differently? This can not only help you plan your garden next year but also give yourself a pat on the back for finally getting a solid carrot crop (it took years!). Write these down somewhere. Winter is long and you will probably forget at least half of the things you wanted to remember.
Organize your Tools
I know a lot of us are ignoring this last step, but it really is so important. You wouldn't see a chef with a dull knife, would you? So why are you working with a blunt garden hoe? As annoying as it may be taking the time to clean, sharpen and properly store all of our tools, seeds, and pots for next year will make the beginning of the season so much more pleasant and your tools last so much longer.