I'm doing something a little different today, and sharing a recipe from someone else. Big deal, I know.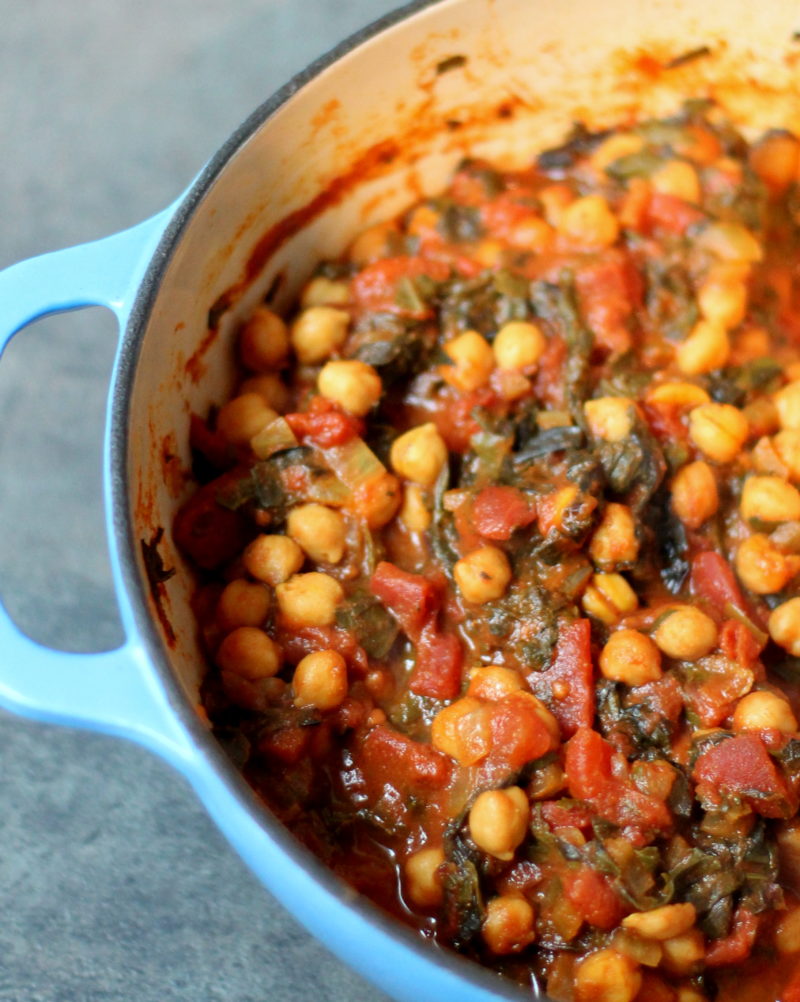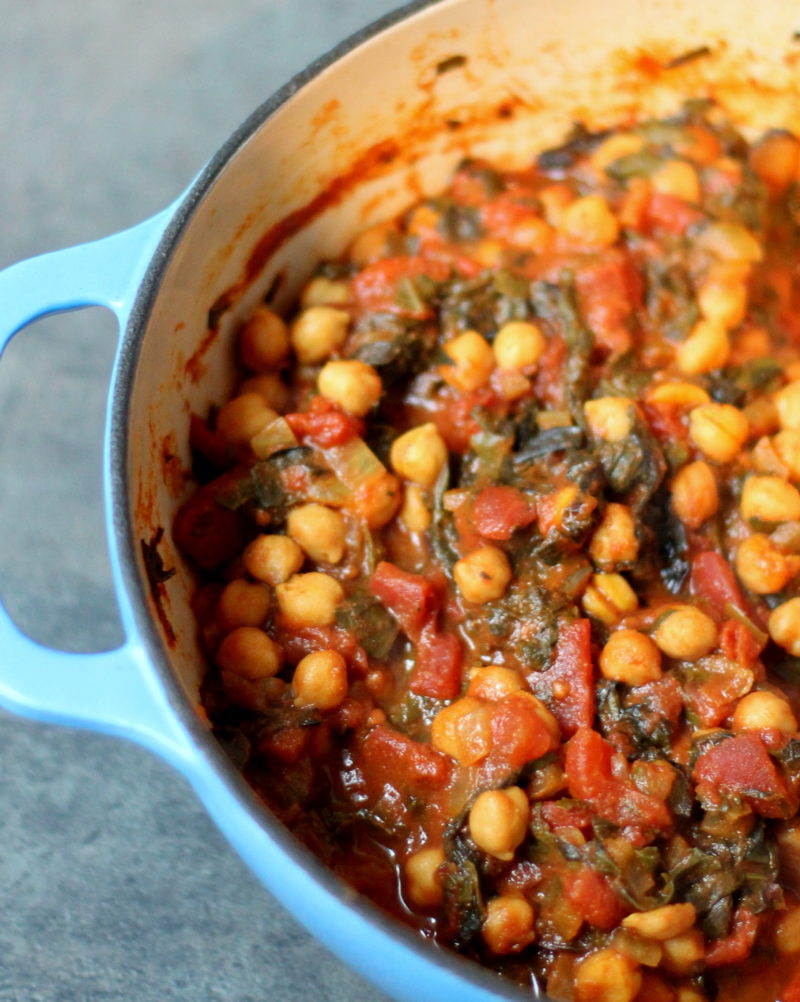 The Samosa Shack is a woman owned business that specializes in, you guessed it, Samosa's. Samosa's are typically a triangle shaped pastry that is filled with a savory Indian style filling and fried or baked. I'm a huge fan and love to try them out any chance I get.
After happening upon the Samosa Shack stand at the Markets at Round Lake back in August and knew I had to try a samosa. I hate to gush about someone else's food on my own blog, but you guys, they were life changing. Even though they were made a head and reheated at the event they still maintained a crispy crust, with delightfully warm and flavorful filling. I got a Swiss chard chana masala filling, because I had never seen such a thing, and I love a good chana masala (evidence: Eggplant Chana Masala). It was phenomenal, and then the sauces just put it over the top. Yes, I told them to load me up with all the sauces, because why not? It was probably the best decision I made that whole weekend.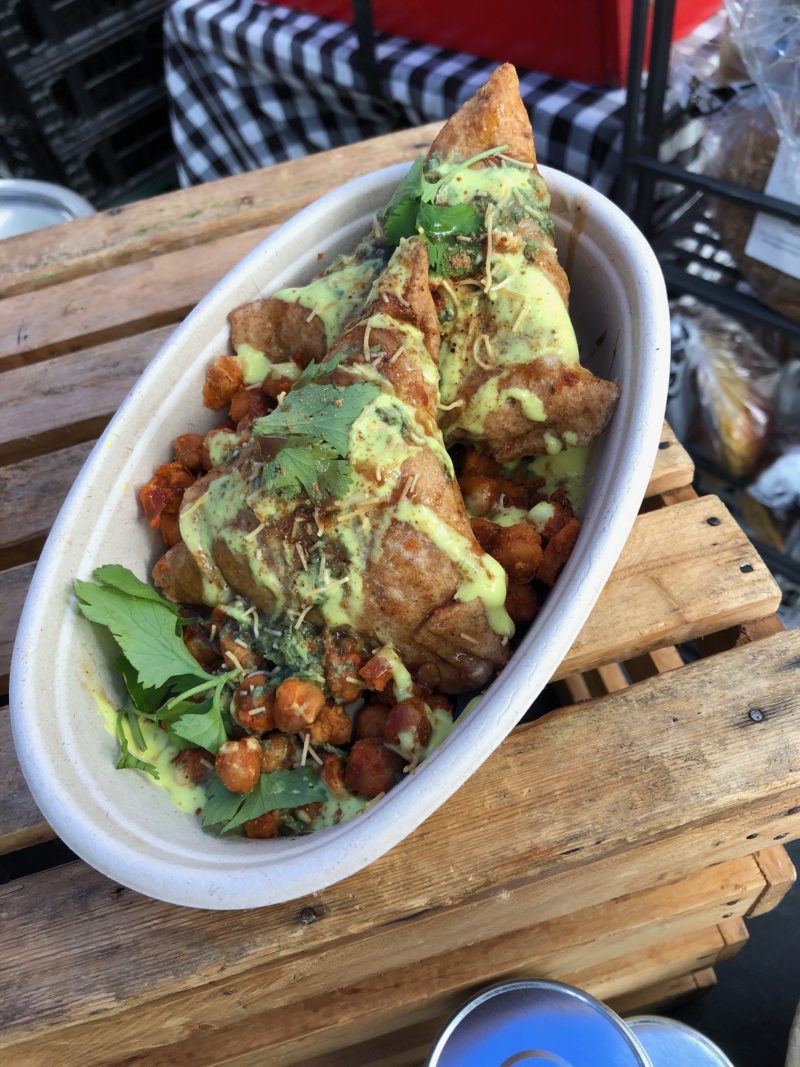 As the weeks rolled by I kept thinking about that samosa, so I decided to do a little digging and see where I could catch up with these guys again. Turns out they are not located that close, but made their way up here just for that event. To say I was sad about this is an understatement.
After a bit more digging on their website I found out that they are not only a family run company, but are committed to using locally grown products wherever possible, which for them is in the Hudson Valley region. Could I love this company anymore?
Anyway, I feel like it's my mission to not only bring you the best local food possible, but also to help small businesses like this one out. So, here we are. I'm sharing their recipe on my blog.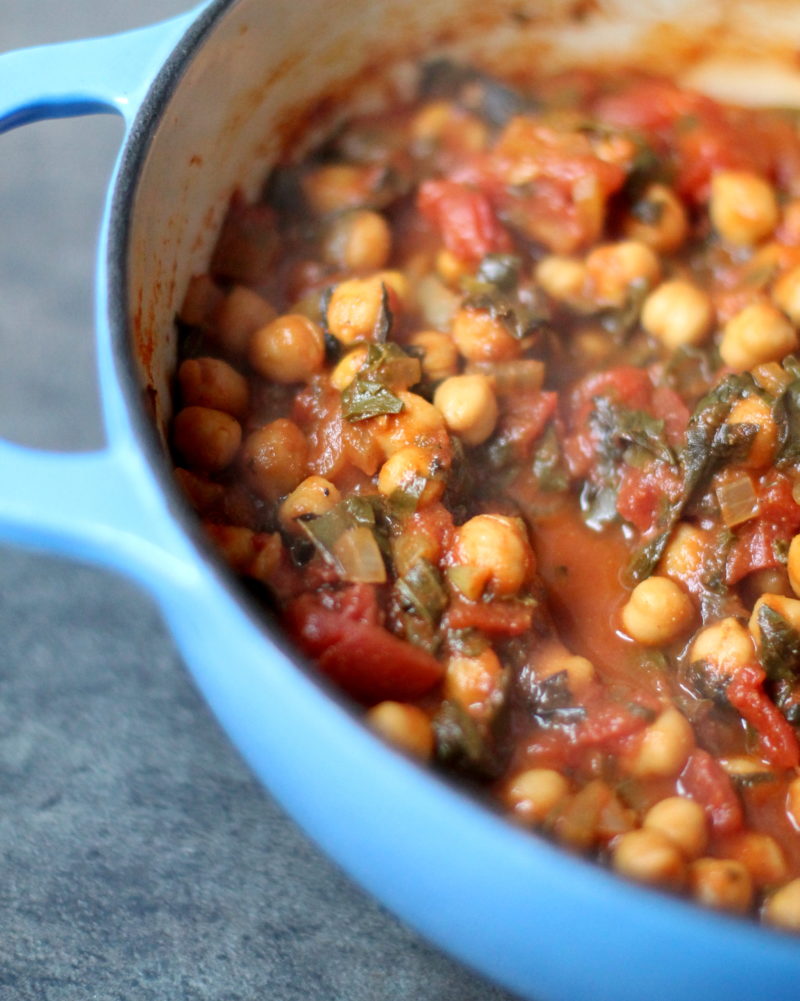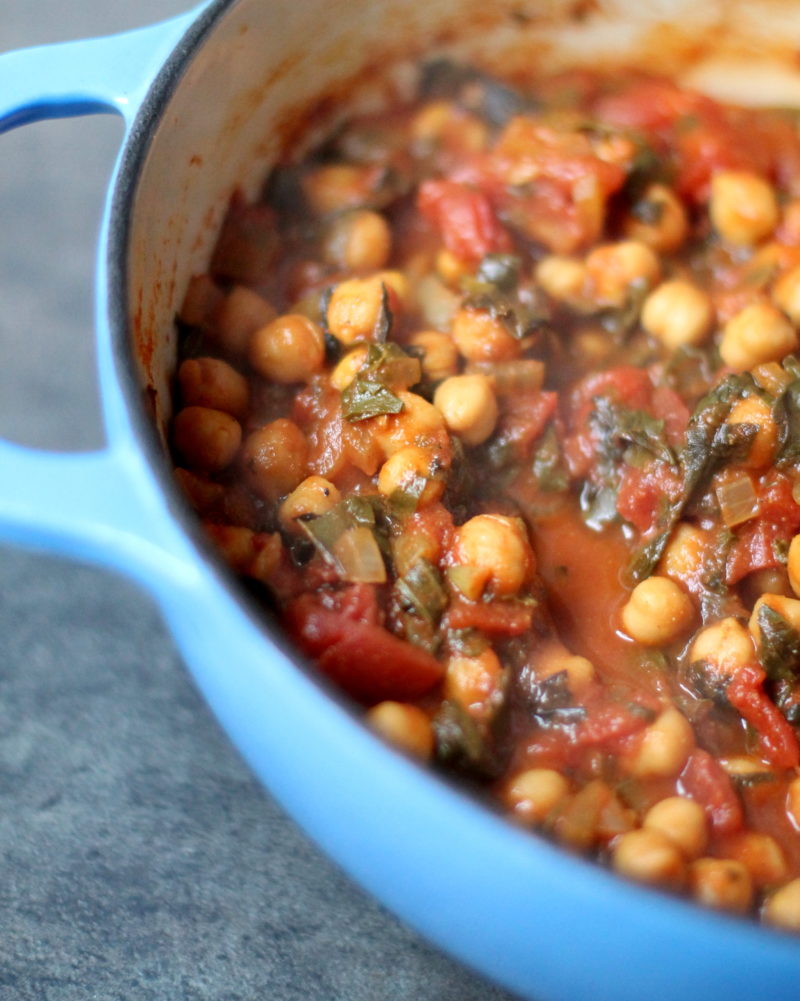 While I've made baked (cheater) samosa's before, I opted to make the filling and serve it over rice instead of as a samosa. My skills don't compare to Mini's (the founder and owner).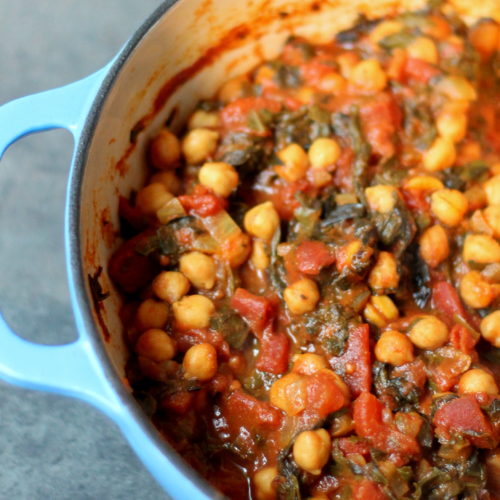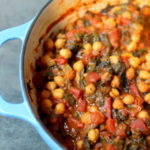 Swiss Chard Chana Masala
Prep Time 15 minutes
Cook Time 35 minutes
Total Time 50 minutes
Ingredients
3 cups dried chickpeas
1 large bunch Swiss chard
2 Tablespoons cooking oil
1 onion peeled and chopped
1 tablespoon cumin seeds
2 large tomatoes chopped
1 teaspoons turmeric powder
2  teaspoons coriander powder
1/2 teaspoons red chili powder
salt to taste
Instructions
Place chickpeas in a large sauce pan and cover with water. Let sit overnight.

Once soaked place the chickpeas with their soaking liquid on the stove over medium-high heat (add more if there are any above the waterline). Bring to a boil, then reduce to a simmer and cook until tender, about 30 minutes.

Drain the chickpeas, reserving the cooking liquid.

Heat a 2 tbsp of oil over medium-high heat. Add the onion, and cumin seeds and saute until the seeds start to splatter.

Add the tomatoes,  1 tsp turmeric powder, coriander, red chili powder, and salt. Cook for 2-3 minutes, or until the spices become fragrant.

Stir in the boiled chickpeas. Add the chickpea cooking liquid to create desired consistency (thicker for samosa's thinner for a curry).  Cook for 5-7 minutes on medium heat or until desired consistency is reached.
Recipe Notes
Roughly 2 (15.5 ounce) cans of chickpeas can replace dried, reserve the canning liquid and skip the soaking and boiling steps.
Similar Recipes: