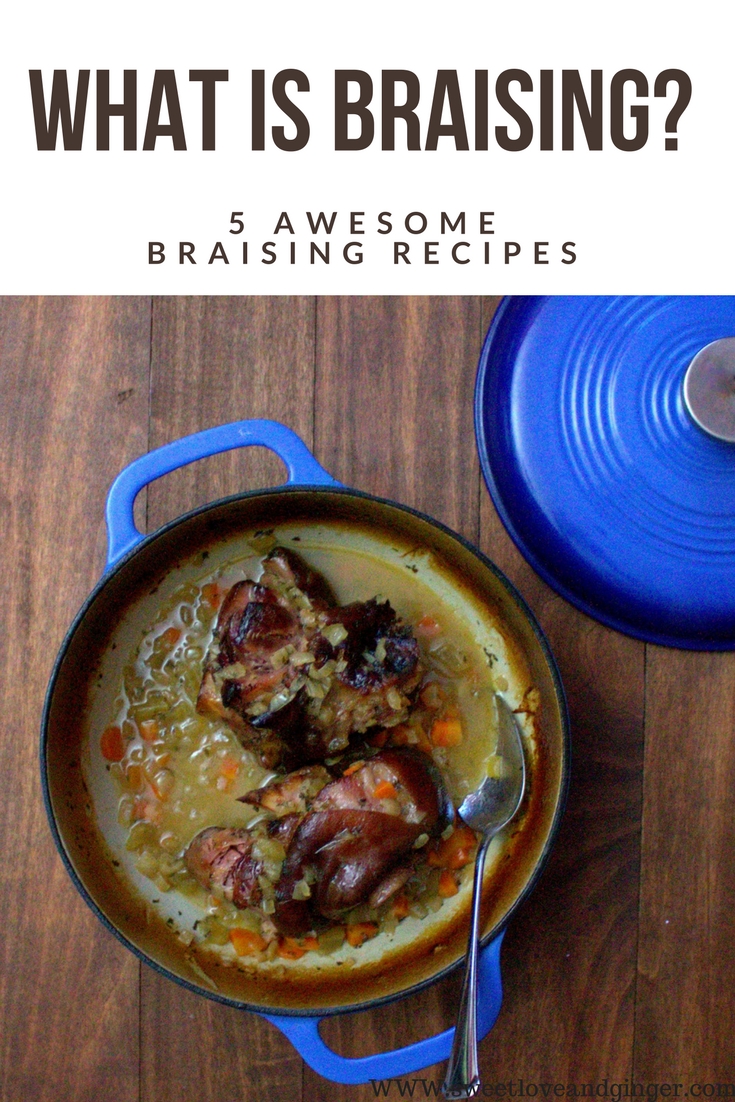 Braising meat is one of those cooking techniques that is often overlooked. It's a really simple technique that can really impart a lot of flavor into tougher cuts of meat, such as short ribs, shanks, and joints. It's one of my favorite things to do in the winter time because it takes a while, so it warms up the house as well as making it smell great.
What is Braising Meat?
Going back to our cooking terms the definition of braising is to sauté meat or vegetables, and then slowly cooked with liquid over low heat.
It's really that simple. Sauteing the meat and/or vegetables prior to cooking in liquid allows for caramelization on the outsides. This lends more flavor and sweetness to the overall dish. The addition of liquid and low heat to continue cooking brings in even more flavor and allows those difficult cuts of meat to slow cook and break down more, which in turn makes them easier to consume. This is where the saying "low and slow" comes from.
The most common type of braises is a typical pot roast.
Braising Tips:
Add lots of herbs and supporting vegetables (such as mirepoix) to help build flavor in your braise
Think about the liquid. Liquids such as broth are great places to start but don't forget about beer, cider, wine, or anything else similar.
Use a heavy pot with a lid. The weight of the pot helps to maintain an even temperature, while the lid helps to keep the steam inside and prevent the top of the braise from scorching.
Use the slow cooker. These days finding time to do a long slow braise isn't easy, but luckily a slow cooker is the perfect vessel to braise in.
The longer you wait to eat it the better (within reason). Obviously, you can't wait a week to eat the meal or it will have spoiled, but many braises as with stews taste even better the day or two after they are made. This also makes them a great dish for dinner parties, since you can get all your work done the day before!
My 4 Favorite Braises: