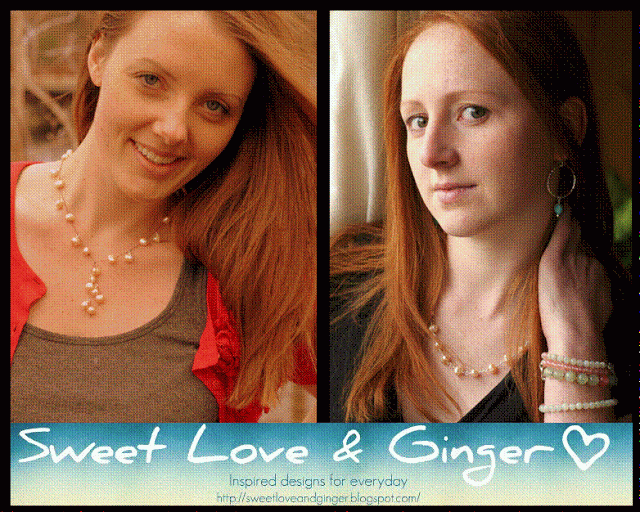 I could not be more excited for this day! It has been so
long in the making.
Below are some of my favorite pieces. I have never done anything like this so I hope
you will please give me some feedback on items, what you like, and don't like,
as well as suggestions. I still have a lot of learning to do!
Also I will always take custom orders so if there is
anything that sparks your interest that you do not see here, just let me know
http://www.etsy.com/shop/SweetLoveandGinger
and I will see what I can come up with for you.
A special thanks to everyone who helped out (Amy, Matt,
Chuck, Momma Chuck, etc.).
Oh! And don't forget to like us on Facebook!