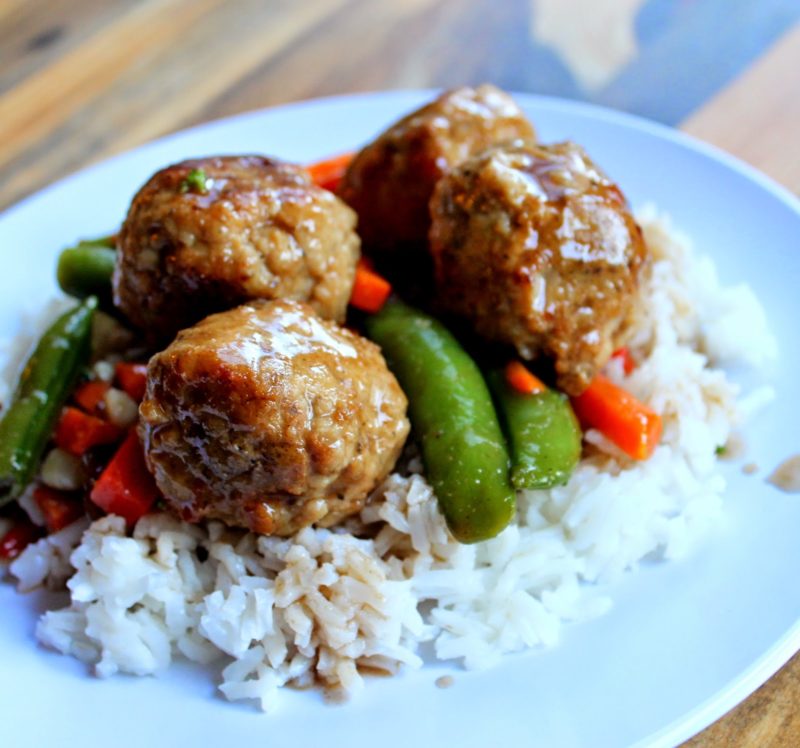 If you have been around here for a while you may notice a recipe that keeps popping up when I talk about eating clean eating, it's my 
Southwest Meatball Skillet
. I originally got the recipe from
Clean Eating Magazine
, and over the years have developed it to a tried and true recipe that we love and eat often.
One of the reasons that I believe this recipe is so loved is because it's so easy. It's cooked together in one pan, in less than 30 minutes, and provides a complete meal. If you have to stretch then it's easy enough to add rice, bread or a salad to it. In fact leftovers are great over mixed greens with a little Catalina dressing (in my opinion). It is healthy, and follows the clean eating guidelines. It's also the meatballs; obviously the meatballs, because they are something that everyone seems to love.
I started recently to brainstorm some of my other favorite meals and how I could turn them into a meatball skillet kind of meal and I came up with a few great ideas.
Chicken Parmesan Meatballs
, and
Salisbury SteakMeatballs
to name a few. This time I went with an Asian inspired dish.
These meatballs are made with lean ground chicken, garlic, ginger, and a dash of soy sauce for a dynamic flavor. The sauce is a simple homemade teriyaki sauce that uses honey instead of sugar, and to keep it quick and easy I used frozen Asian mixed vegetables. The result was pretty magnificent if I do say so myself. I love how the texture of the meatballs contrasts with the crispness of the vegetables. I also love the sweet and tangy flavor of the sauce and the way it lends itself so easily to the chicken meatballs.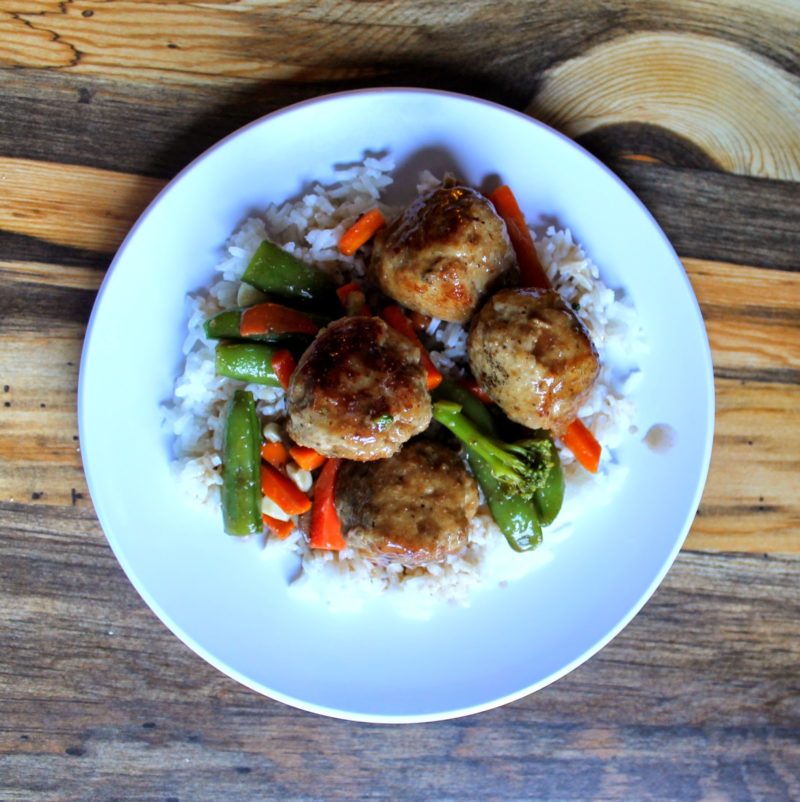 Chicken Teriyaki Meatball Skillet
Ingredients
I lb lean ground chicken
¼ cup panko breadcrumbs
1 egg white
1 teaspoon of garlic powder
½ teaspoon of ground ginger
¼ cup + 1 teaspoon of soy sauce
¼ teaspoon salt
¼ teaspoon pepper
1 tablespoon oil
½ tablespoon cornstarch
½ cup soy sauce
¼ cup honey
1 tsp rice wine vinegar
½ tsp ground ginger
2 tablespoons water
1 (16 oz package) frozen Asian style mixed vegetables
Instructions
In a large bowl combine the ground chicken, bread crumbs, egg white, garlic powder, and ginger, 1 teaspoon of soy sauce, salt and pepper and mix well. Using your hands from the meat mixture into 2 to 2 ½ inch sized balls.
In a small bowl combine he cornstarch, soy sauce, honey, vinegar, ginger and water, whisking until well blended and set aside.
Heat the oil in a large skillet over medium high heat and cook the meatballs, rolling them in the pan to retain their shape while cooking. Cook for 4 to 5 minutes or until the meatballs are well browned.
Add the sauce to the pan and bring it to a simmer. Cook stirring regularly until the meatballs are cooked through and the sauce thickened, about 5 to 7 minutes.
Add the vegetables to the pan, tossing to coat and cook for another 3 to 4 minutes, until they are warmed. Serve immediately.
Also check out MyKingCook.com's Post on making meatballs.