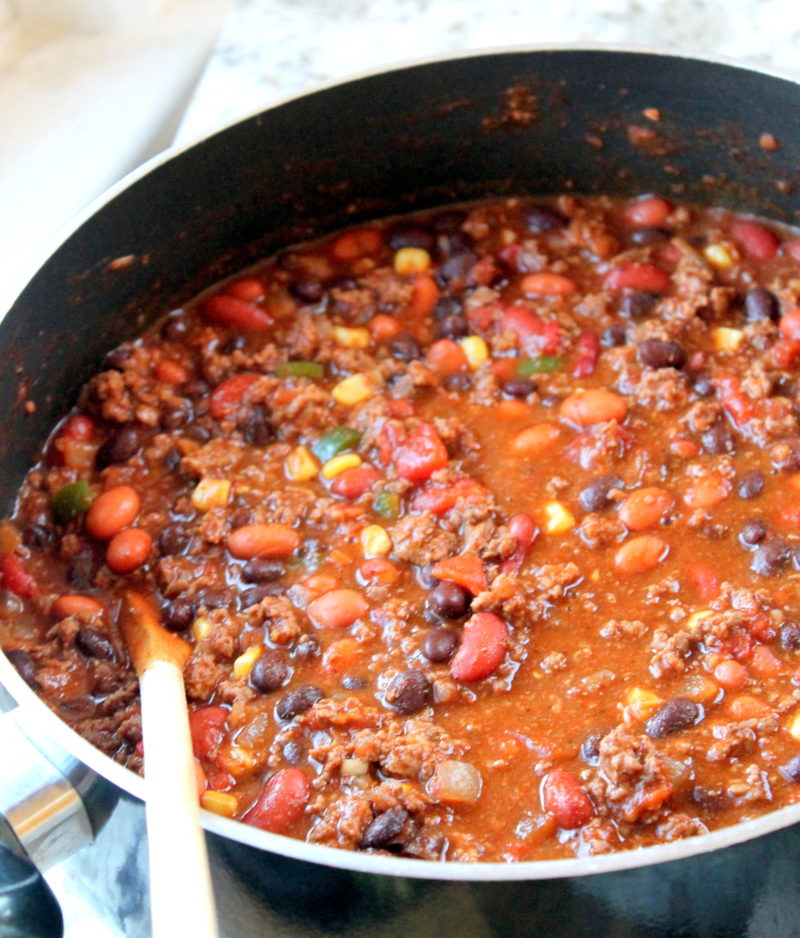 September ushers in a whole new season of food in our house; a season that I always get excited about. Warm beverages, comfy layers, fall colors, are always awesome, but for me, in fall it's the food; squash, soups, tomato sauces, roasts, stews, corn and peppers abound. I get excited thinking about the smell of simmering sauces and the anticipation of a slow cooked meal coming to fruition without passing out from heat stroke like one does in the summer months.
Even Chuck gets excited about some of his favorite dishes this time of year, Squash Soup with Smoked Cheddar, Lamb & Leek Shepard's Pie, Chicken Pot Pie, and Spaghetti and Meatballs. Now, there is one dish that I don't even attempt to make any more this time of year, because Chuck and his father have perfected it, and that is chili. There's no need for me to get involved with this time-honored tradition of father-son culinary expertise. They have it down.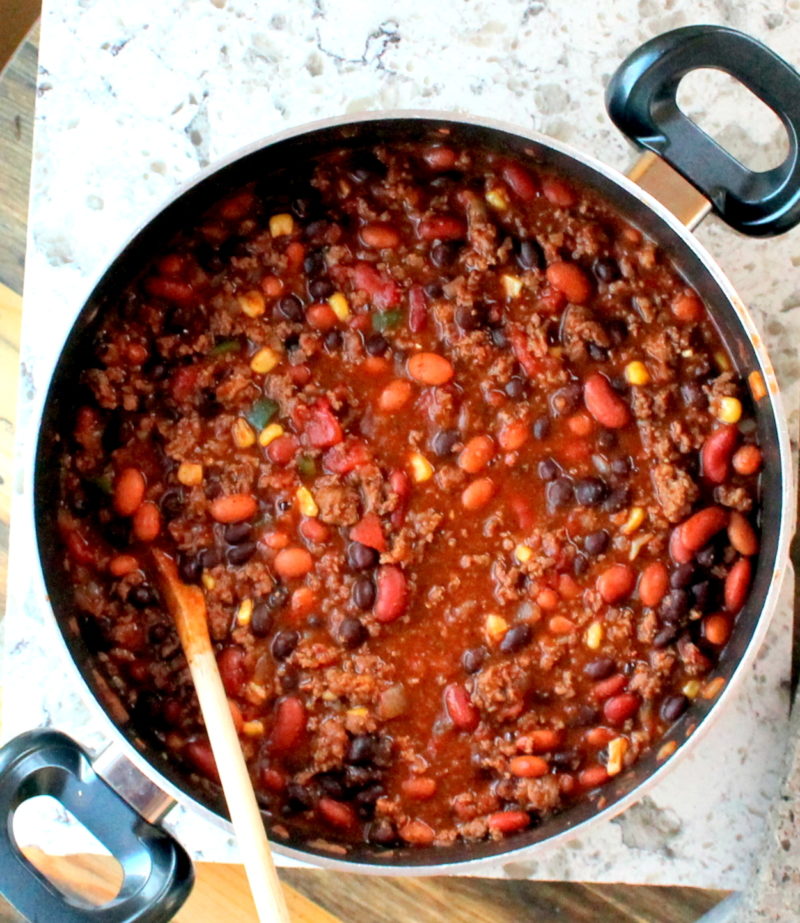 Chili is one of those often contested American dishes, If this were Texas they would denounce this recipe for its beans, but in the Northeast, this is how we do it, and how we like it; filling and hearty with meat, beans, and lots of thick flavorful sauce. We top it with sour cream, cheddar cheese, chives, olives, parsley or whatever else our hearts desire, but usually with a side of cornbread. I've also been known to eat leftovers cold and straight from the pan with crackers, because hey why not?
Now Chuck will make it with any number of meat types, but the favorite in our house uses venison. If you prefer it does work with just about any other type of ground meat, however. If you are looking for more info on how we prepare our venison grinds, check out this post.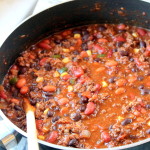 Chuck's Venison Chili
Prep Time 10 minutes
Cook Time 30 minutes
Total Time 40 minutes
Ingredients
1 tablespoon olive oil
1 lb ground venison
½ a medium onion chopped
1 clove garlic minced
1 jalapeño pepper diced
2 tablespoons chili powder
1 teaspoon ground cumin
1 teaspoon dried oregano
1 15 ounce can red kidney beans, drained & rinsed
1 15 ounce can black or pinto beans
1/2 cup corn fresh or frozen
1 14.5 ounce can diced tomatoes
1 14.5 ounce can tomato sauce
Salt & pepper to taste
Instructions
Heat oil over medium high heat in a large thick bottomed sauce pan or Dutch oven. Add venison, and onion, and cook until the venison is browned, breaking it up into crumbles.

Add garlic, jalapeno, and spices stirring well to combine. Cook for an additional minute.

Stir in the beans, corn, and tomatoes until well blended.

Bring to a boil and reduce to a simmer. Cover and cook for 8 to 10 minutes.

Remove from heat and serve.
Similar Recipes: