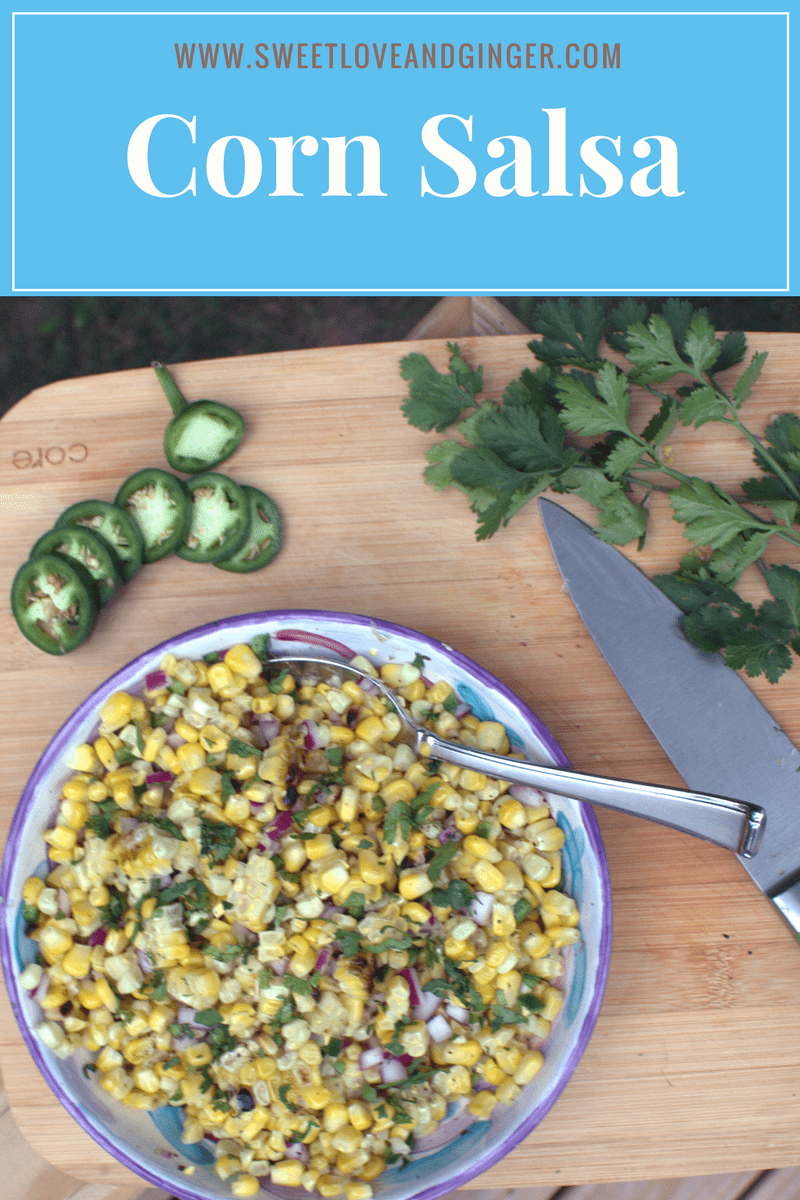 Around here, corn is only supposed to be "knee high by the fourth of July" as the saying goes, so that means we aren't seeing much for fresh ears locally. Thankfully our friends just south of us are already starting to get some perfectly sweet ripe corn and it's showing up at farmers markets stands.
I'm so excited, because fresh corn is seriously one of the best, and it's something that we don't grow here in on our little suburban lot. Usually, I hold off until our neighbors up the street start putting it out by the road for sale, but I saw it sitting there on the stand all bright and ready, and I couldn't say no.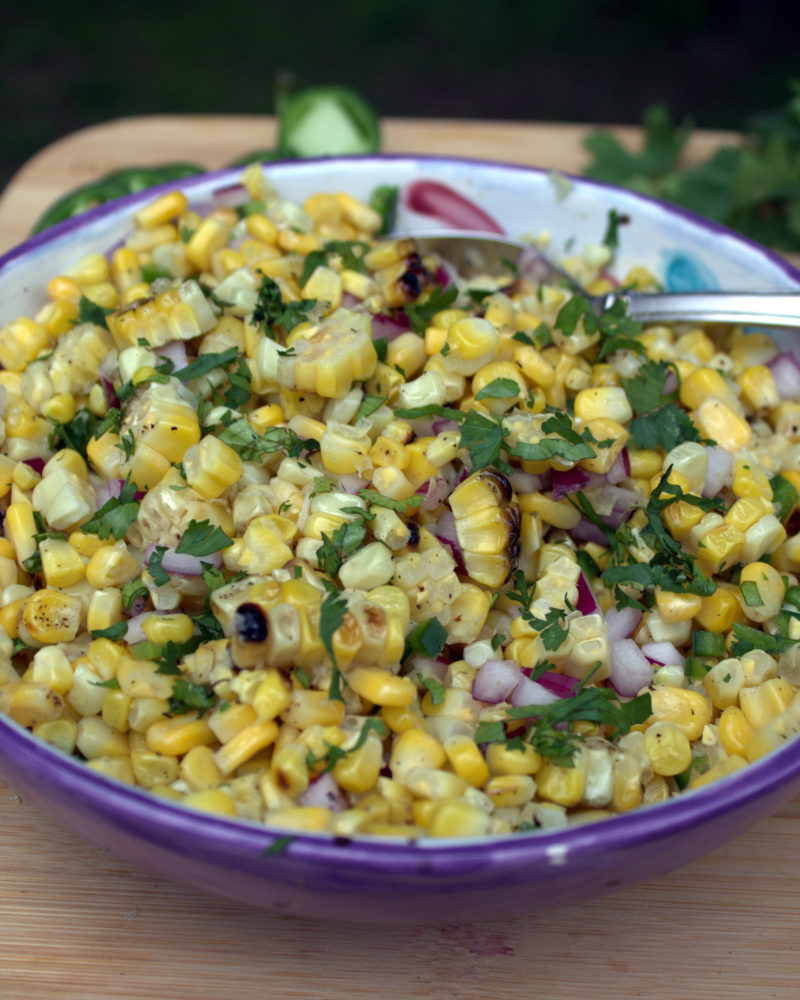 First, we shucked and grilled the corn as a side for dinner with pork chops and veggies one night. On the next night, we took the leftover grilled corn and cut it off the cob for this corn salsa. I really liked how the slightly charred and smokey flavor of the grilled corn added a bit of extra depth to the dish, though don't feel like you have to grill it first, it's totally optional. The fresh flavors of all the vegetables combined make it a great dish on its own.
I served this as an additional side with venison tacos. I thought it lent an amazing fresh pop of flavor to the tacos. Even Chuck was head over heals for it, despite his dislike of anything with cilantro.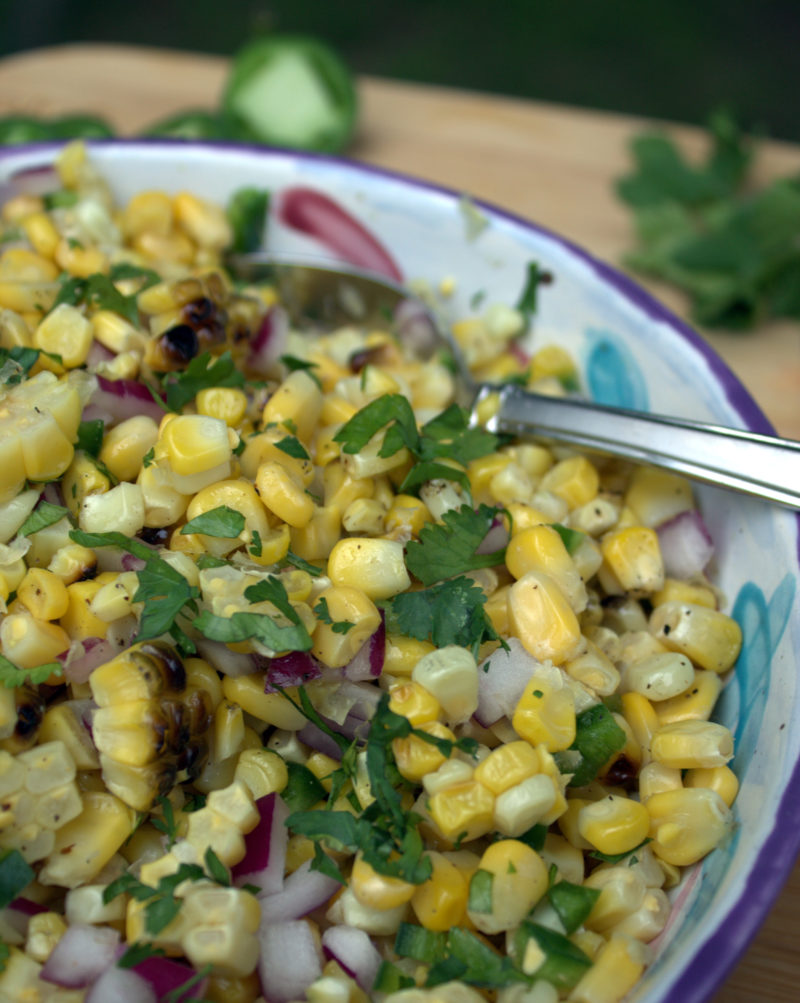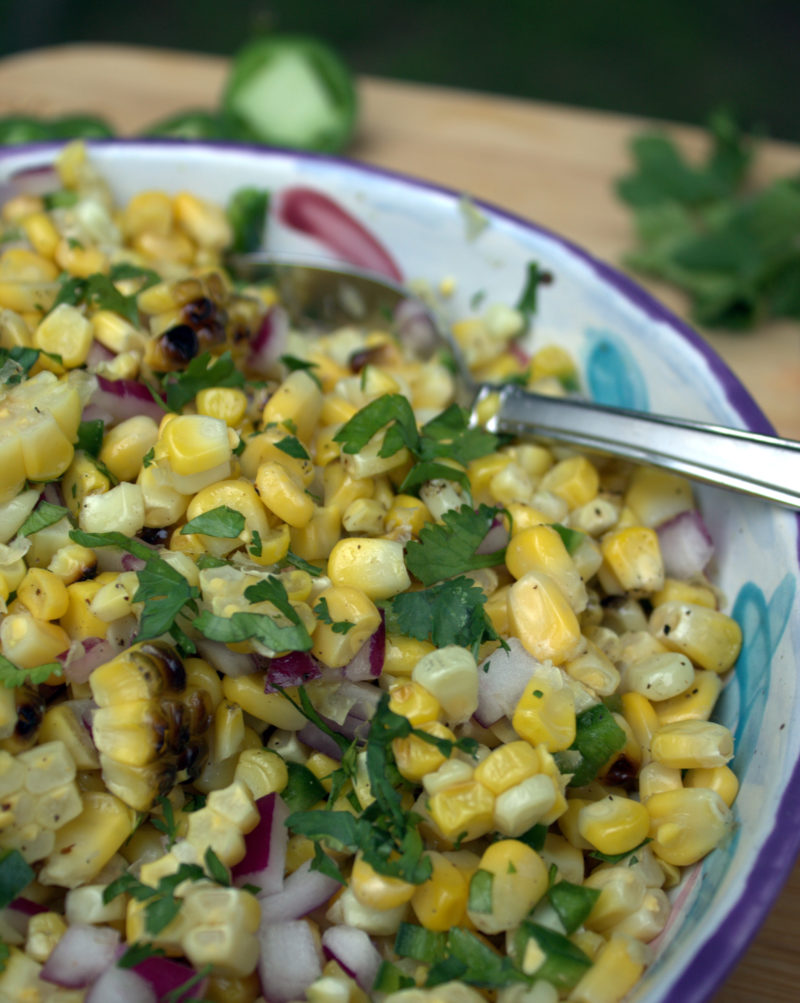 Easy Corn Salsa
Ingredients
2 cups fresh sweet corn kernels (or frozen and defrosted)
1 small jalapeno pepper, diced
2 tablespoons chopped fresh cilantro (plus more for garnish)
2 tablespoons diced red onion
Juice from 1 lime
1 tablespoon extra-virgin olive oil
½ teaspoon salt
Instructions
Combine all ingredients in a medium bowl and toss well to combine. Serve immediately.