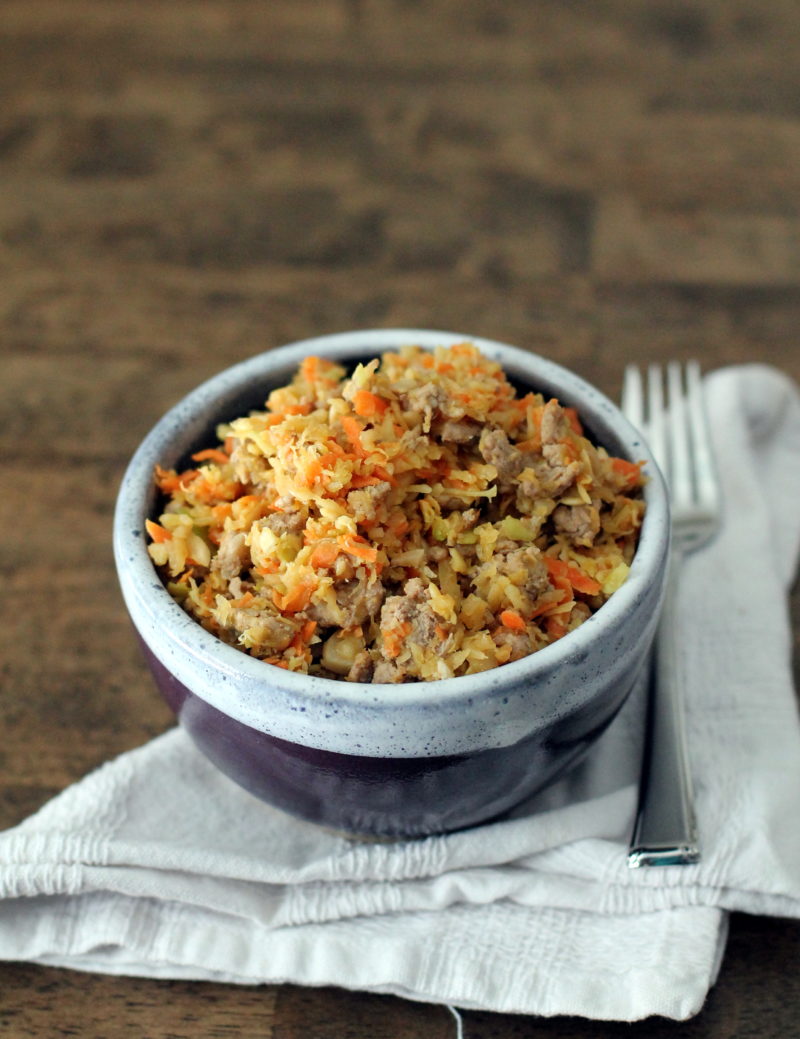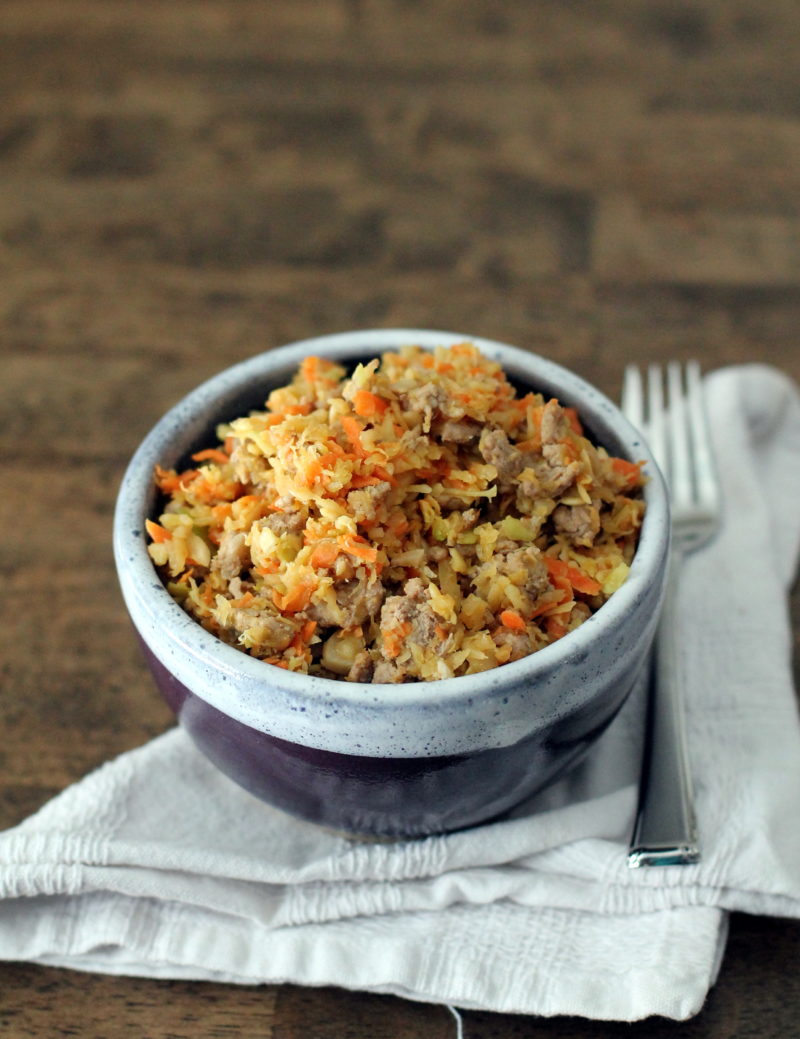 I've been seeing these Egg Roll Bowls around the internet for a bit and have been dying to try it out. I mean I love egg rolls (who doesn't?) and honestly, I prefer most of my meals in a bowl anyway. This allows for maximum scoopability, you see.  These days mama needs to be able to eat in .324 seconds before one of the babies has a melt down. It's inevitable at this point.
Did I mention that you can basically make this whole thing in one skillet? Yep, it's got easy clean up too.
The premise of this recipe hooked me at first because it seems like a great way to use those storage veggies like cabbage and carrots. Eating seasonally means that these guys are pretty much the basis of our diet this time of year. I love that it packs a lot of flavor, and shredding the veggies makes them palatable for my toddler too. He ate basically his body weight in egg roll bowl when we fed it to him. I don't blame him one bit. Chuck and I also basically ate our weight in it and were happy I made a double batch for leftovers.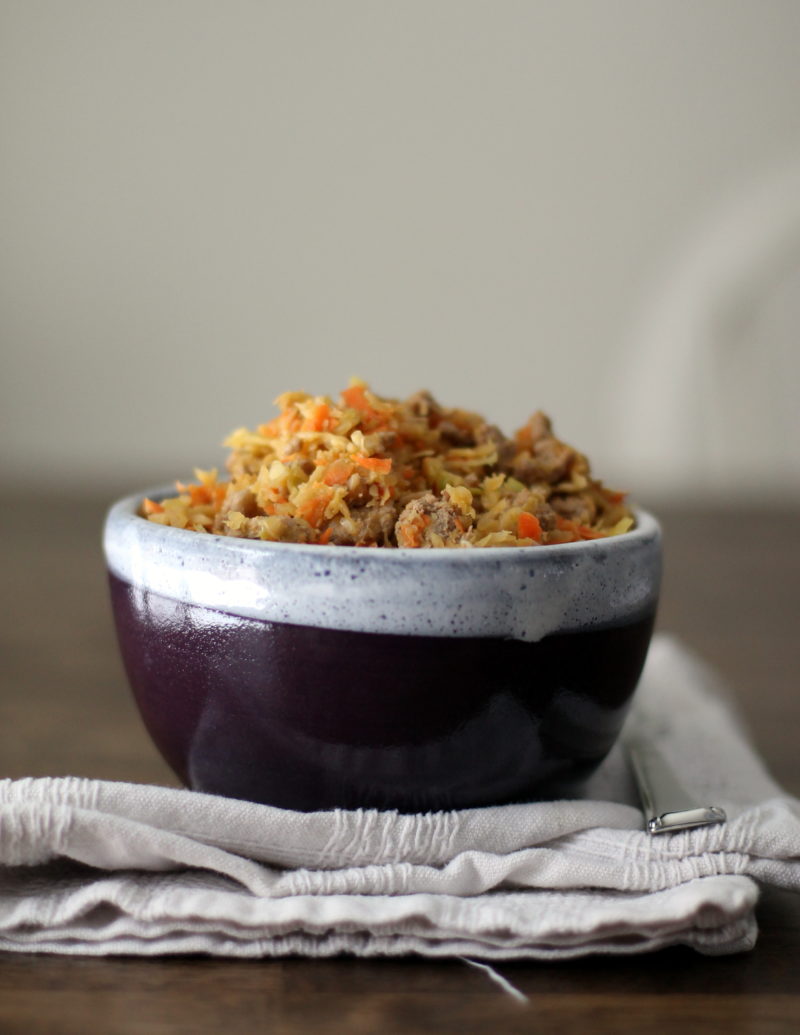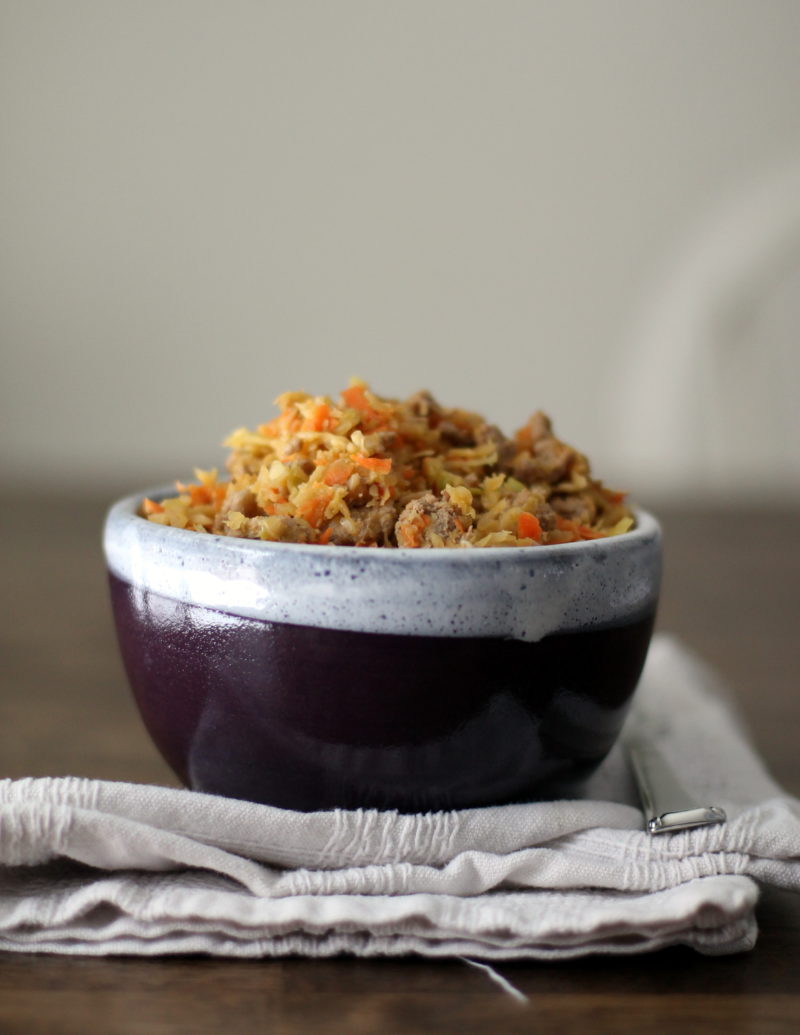 I served this with sides of broccoli, peas, and rice to mix in, because you know I love to add more veggies when I can. However, I think just a side of rice, our riced veggies would be plenty.
I've also made a vegetarian version by swapping the ground pork for mushrooms. You could absolutely use a ground meat replacement, like walnut meat, or tofu, but mushrooms are easy. We like easy and it was still delicious.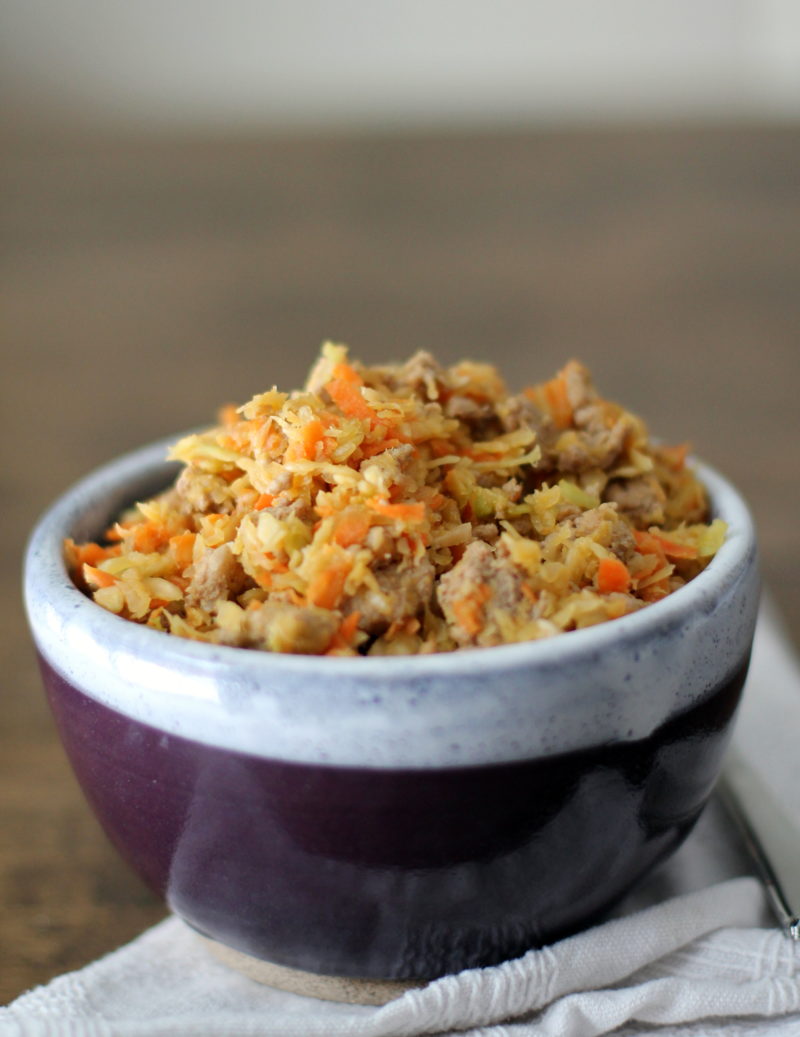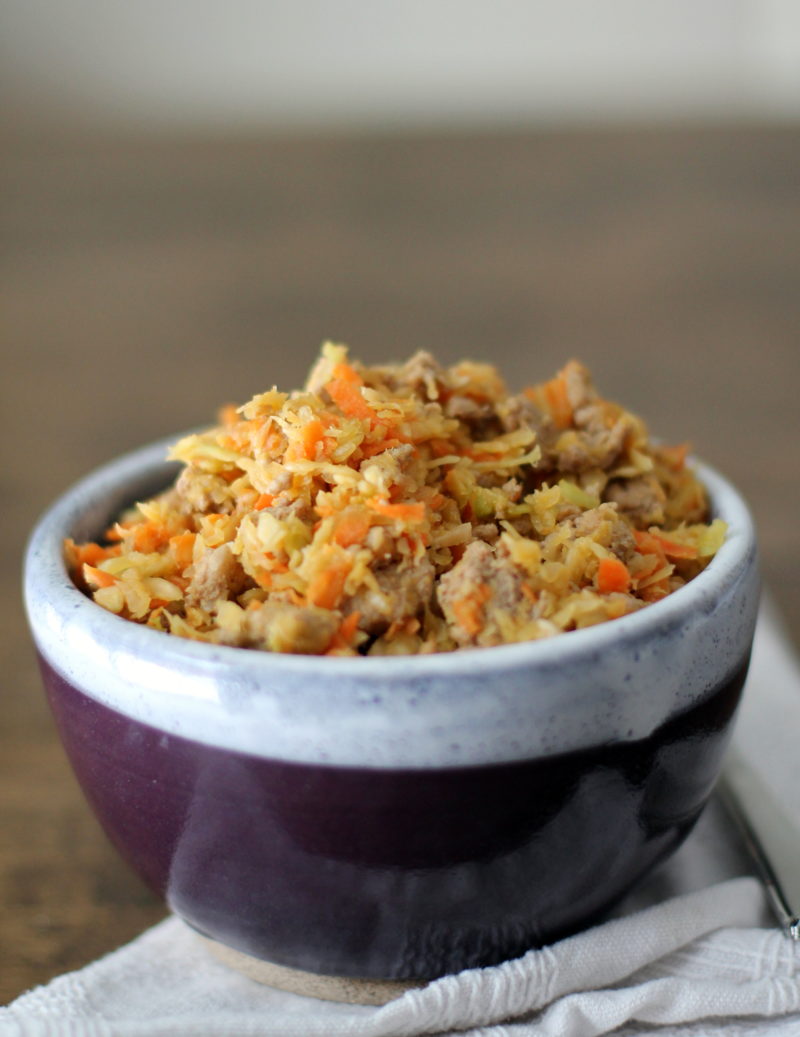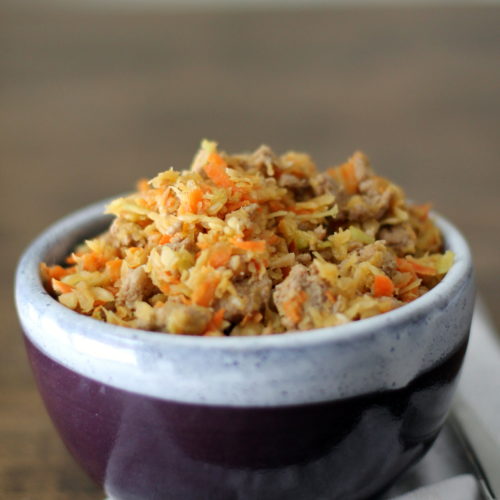 Easy Egg Roll Bowl
Prep Time 5 minutes
Cook Time 15 minutes
Total Time 20 minutes
Ingredients
1 lb ground pork
1 tablespoon toasted sesame oil
2 cloves garlic minced (about 2 teaspoons)
1 teaspoon ground ginger or 1 thumb fresh grated
2 cups shredded cabbage
1 cup shredded carrots
1/3 cup reduced sodium soy sauce
Salt and pepper to taste
2 green onions thinly sliced for garnish
Instructions
Brown the ground meat in a large skillet over medium-high heat, stirring and crumbling as it cooks. Drain as needed.

Stir in the sesame oil, garlic and ginger to the skillet. Cook until softened and fragrant, about 1 minute.

Add the cabbage and carrots to the skillet. Cook, stirring, for about 5-7 more minutes, or until cabbage is wilted.

Add the soy sauce and toss well.

Adjust seasonings and remove from heat.

Garnish as desired and serve over cooked rice.
Similar Posts: