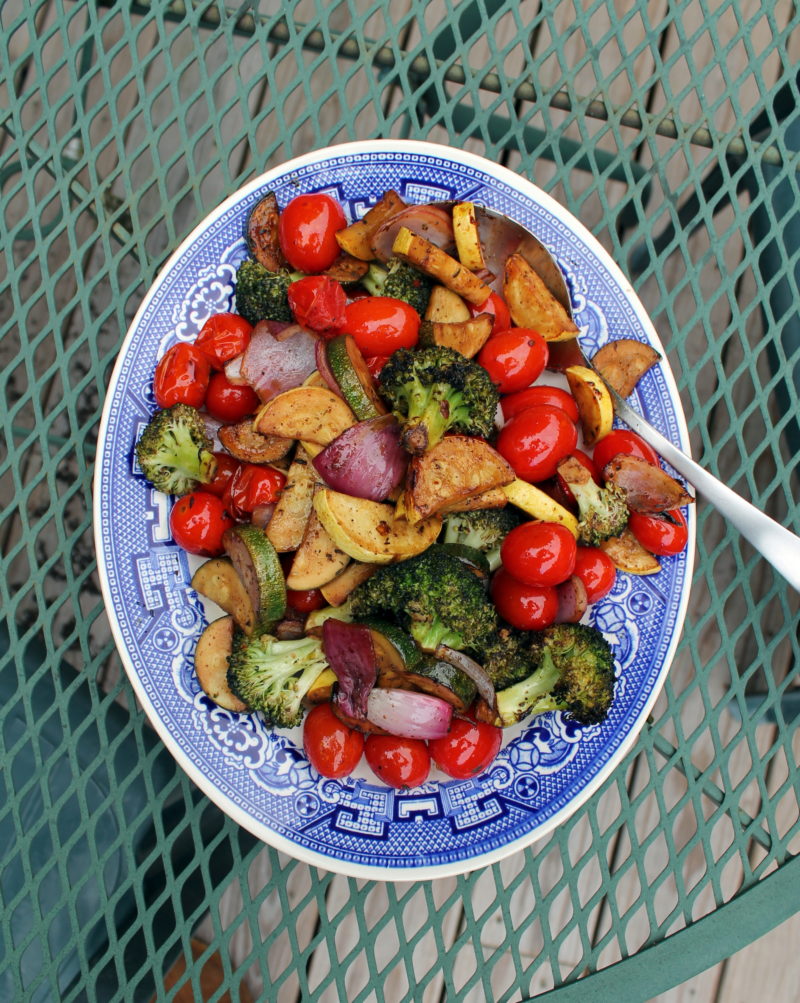 The last few months have been hard. Guys,  so hard, and I couldn't even tell half the people in my life about it. Because you know you're not supposed to tell the world your pregnant until your out of the first trimester.
In all honesty, I wasn't ready for it. Mostly, I wasn't ready to be nauseous, to be exhausted, to basically be a walking zombie. It was much worse this time around, and it really took me out of commission in so many ways.
Then there was the guilt. Guilt that I wasn't meal planning, I wasn't as present as I wanted to be with Monster, I wasn't eating healthy, or running as much, or taking care of the chickens properly. I wasn't doing anything that made me happy, writing, cooking (other than the bare necessities), photographing. Moving was hard, let alone thinking, and caring for a little person.
It's not like I was all on my own, Chuck was there, helping every chance he got, but he wasn't the one home with Monster most days. It was just me and it was hard.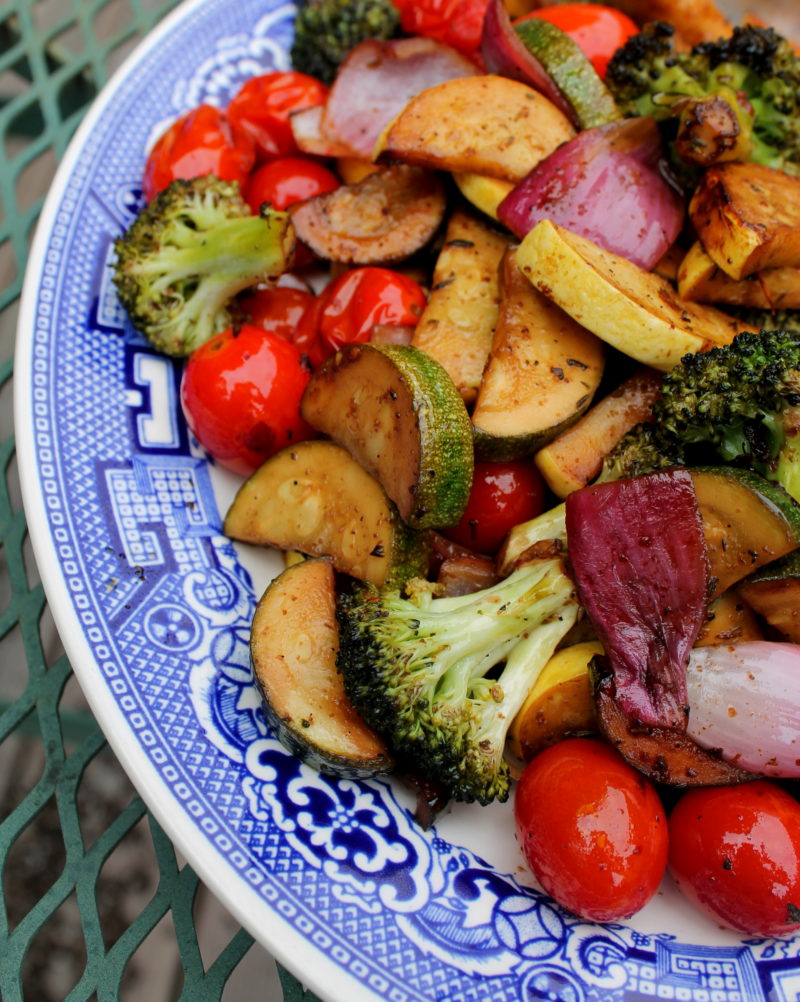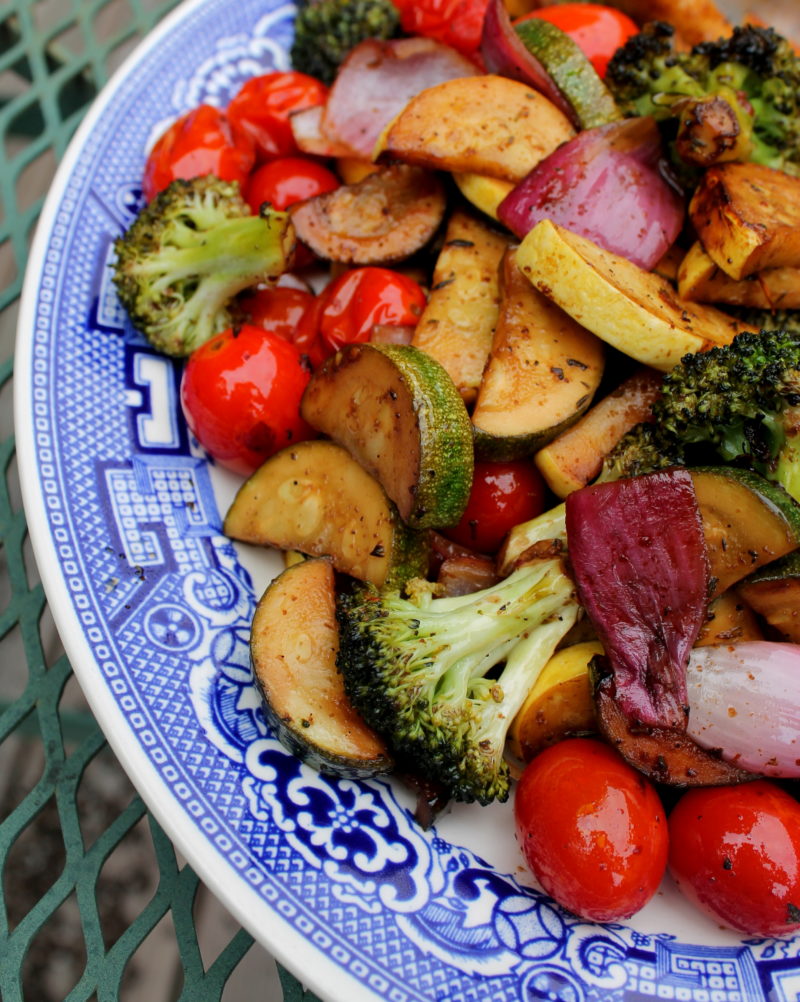 Really, I don't mean to whine, but I feel like it's not mentioned enough, how much mothers actually go through. We need to talk it out and celebrate making it through the fog. It's not easy, but we are strong and tough and capable. Sometimes we just need a reminder that it's ok to let things slide a little. We are human, and to be human is to be imperfect.
Now I'm feeling a little better and I'm trying my hardest to let go of all those negative guilty feelings, and move on. At this point, I can do most of those things again, and I'm doing them with gusto (when I can muster it). I got through, and now there's meal planning and healthier meals like this grilled balsamic marinated vegetable recipe.
So last time I was pregnant I craved a lot of kale apple salads with balsamic dressing. This time around the season is different, but I'm still after that balsamic fix, so I started to experiment and this my friends had been my favorite preparation.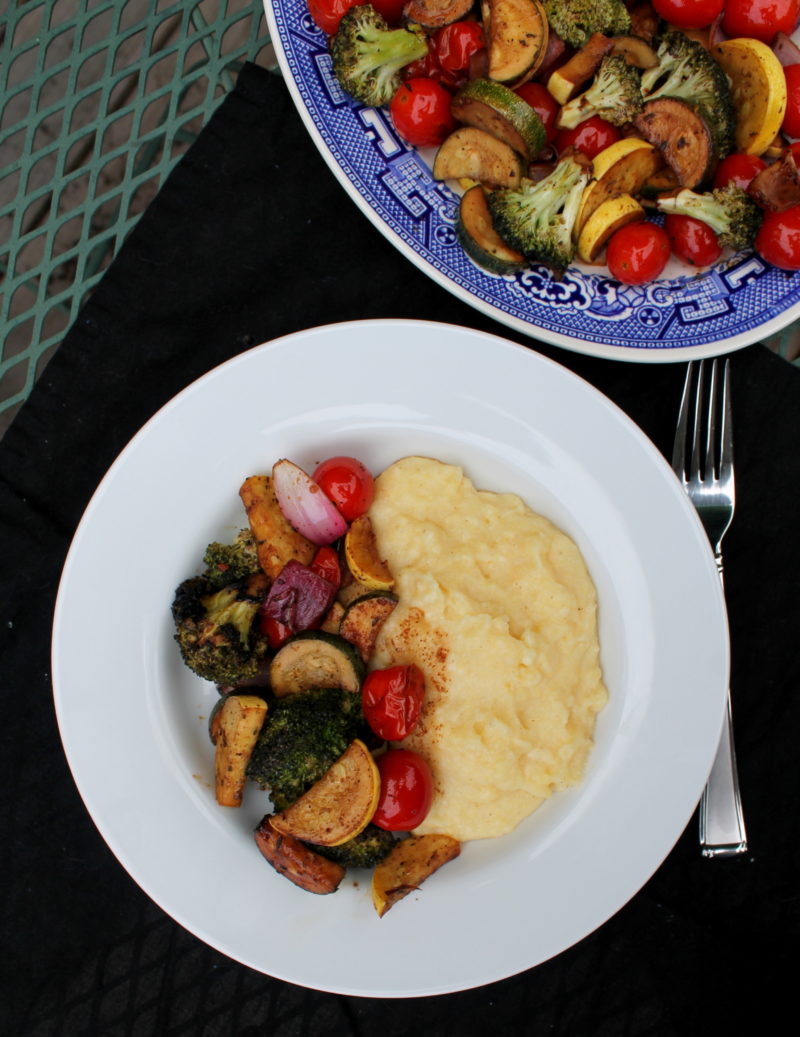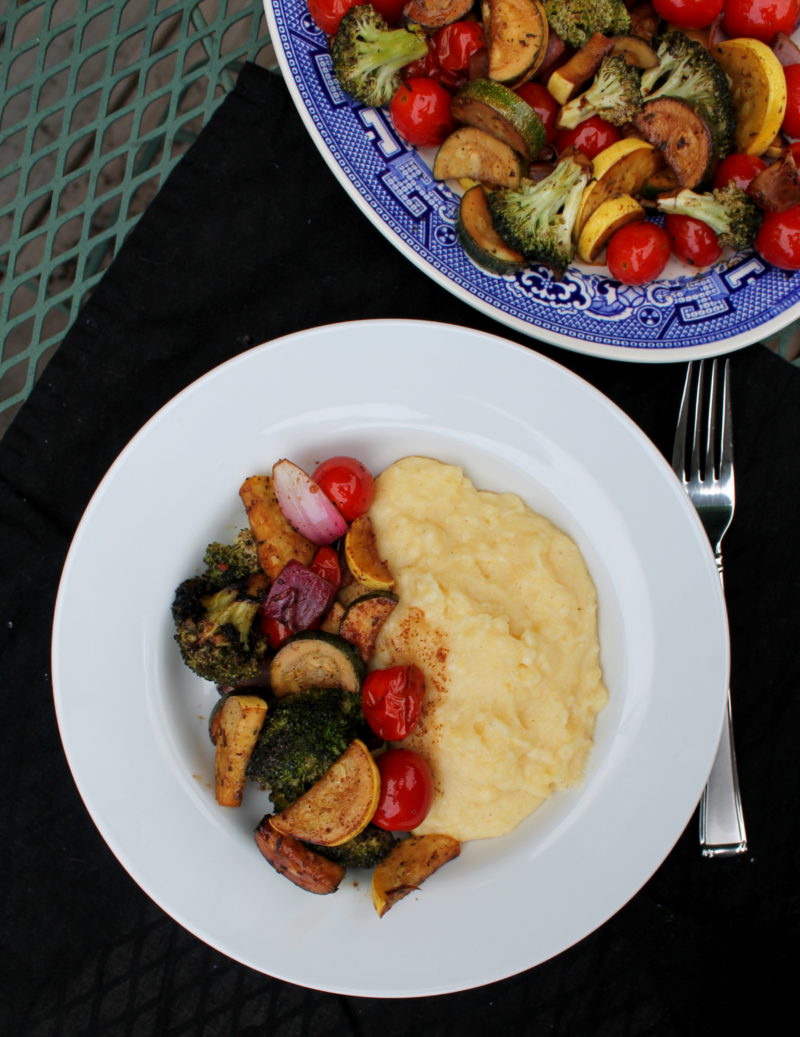 The balsamic vinegar gives a sweet acidy pop of flavor that's balanced by the addition of a few other herbs and splash of lemon juice. I've tried it with a variety of vegetables, from asparagus and snap peas, to tomatoes, and summer squash. One thing to note is that some vegetables require different lengths of time to marinade. Summer squash, zucchini, and carrots, really love an all day or overnight marinade, but broccoli and mushrooms can easily soak up too much of the marinade and be overwhelming. Use your judgment and experiment with what works for you.
Grilled Balsamic Marinated Vegetables
Ingredients
1/3 cup good quality balsamic vinegar
2 tablespoons olive oil
1 teaspoon sugar
2 cloves garlic minced
1 teaspoon dried thyme
¼ teaspoon black pepper
½ teaspoon salt
Instructions
Combine all ingredients in a large bowl. Toss with 2 lbs chopped mixed vegetables. Let stand for 1 hour to overnight.

Cook vegetables as desired in a grill basket or on skewers.

Serve warm.
Similar Recipes: