This is a recipe for a simple Homemade Fajita Spice Mix.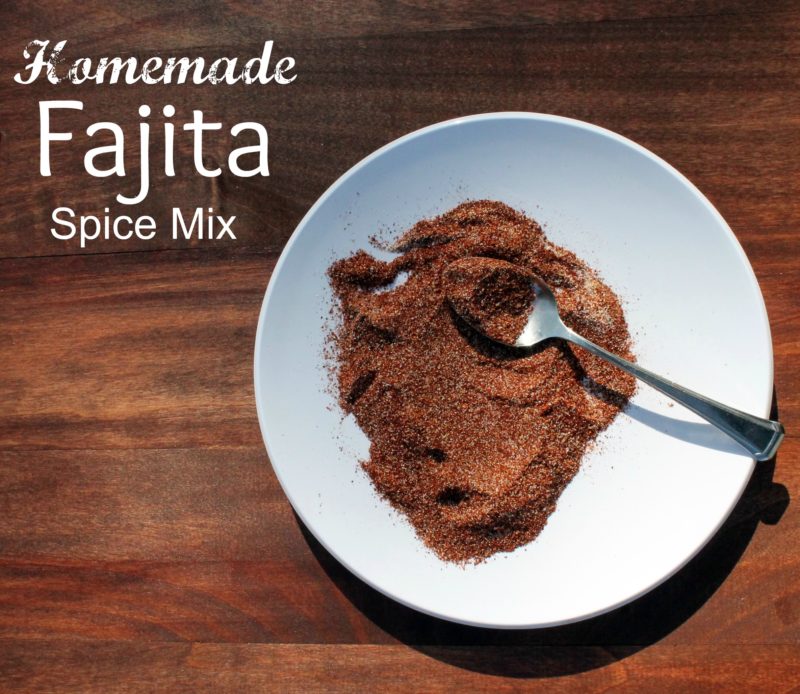 Fajita's like tacos are pretty much a staple in our house, we eat them all the time, especially in the summer because they are easy. Who wants to spend hours in front of a hot stove for dinner when it's 100 degrees outside?
In an attempt to eat a bit healthier I make many of my own spice mixes instead of buying the packets available at the grocery store. At the very least it reduces the amount of sodium and sugar that we intake regularly.
I've already shared my favorite taco seasoning recipe so I thought it would be a good idea to share my fajita seasoning recipe as well. It's pretty simple and comes from spices that I already have in my cupboard.
If you are looking for something that creates a thicker sauce add a tablespoon of corn starch to the mixture and a couple tablespoons of water while cooking. I prefer less sauce on my fajitas so I do not include these extra's in my recipe.
The recipe below results enough seasoning for roughly 1 pound of meat, but it's easy enough to double or triple for whatever size batch you are making. It's also great as a rub for sliced steak or pork fajitas as well.

Homemade Fajita Spice Mix
Ingredients
4 teaspoons of Chili Powder
2 teaspoons of paprika
1 teaspoon cumin
½ teaspoon onion powder
½ teaspoon garlic powder
½ teaspoon cayenne powder (more if you like spice)
1 teaspoon salt
½ teaspoon sugar
Instructions
Combine all ingredients in a bowl or jar.
Can be stored in an airtight container for up to 3 months.