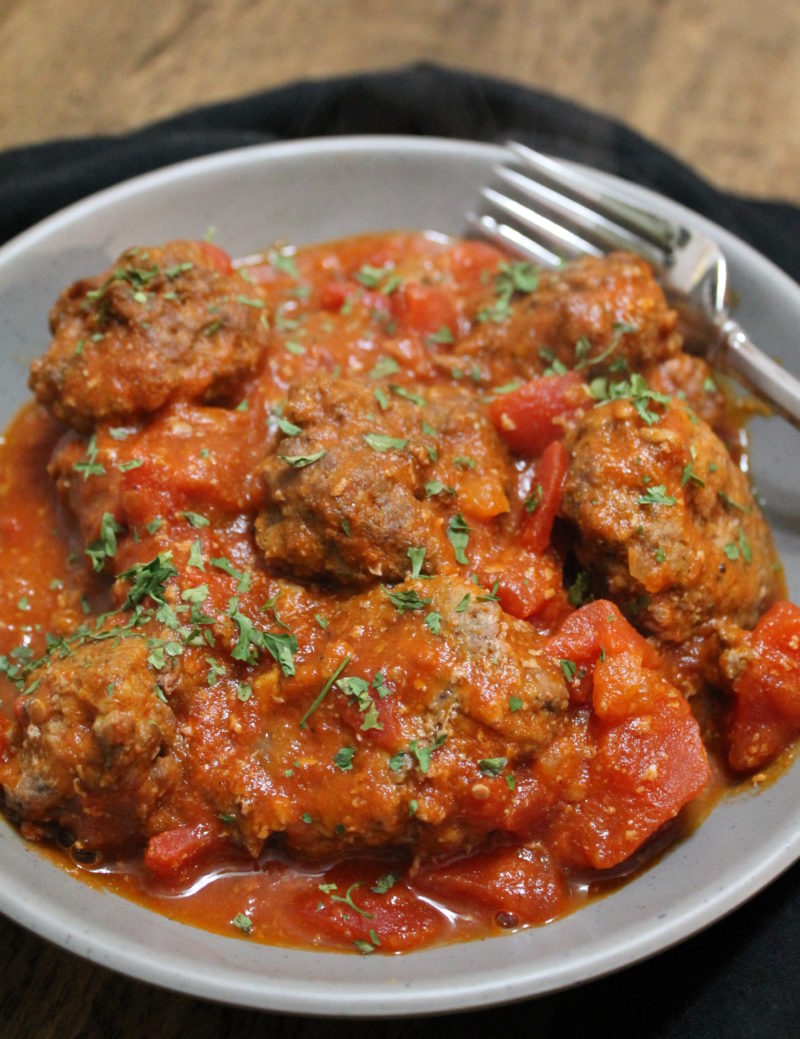 I like flavor. Like really bold flavor. Maybe this is why I'm always making curries and Middle Eastern food. Don't get me wrong I love a classic simple roast too. However, the traditional Irish boiled dinner that I grew up with is not exactly my cup of tea. Don't tell my dad (he loves it). In my journey through world cuisines I've tried a number of Moroccan Meatball recipes. Mostly because these kids love meatballs, and mom wants flavor. This recipe however is the absolute winner.
It was extra exciting when I was approached by Maya Mountain to try out some of their amazing spices. I immediately knew I was going to try them in this recipe. What excited me the most about Maya Mountains spices is that they are whole spices, not pre-ground.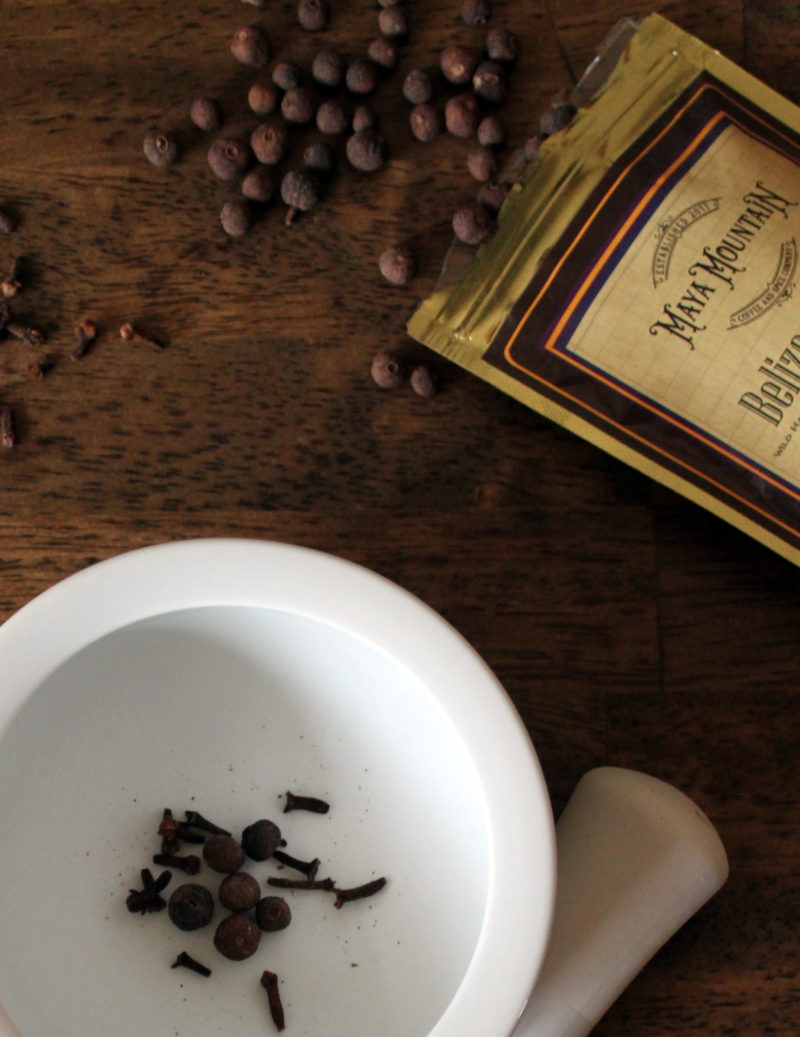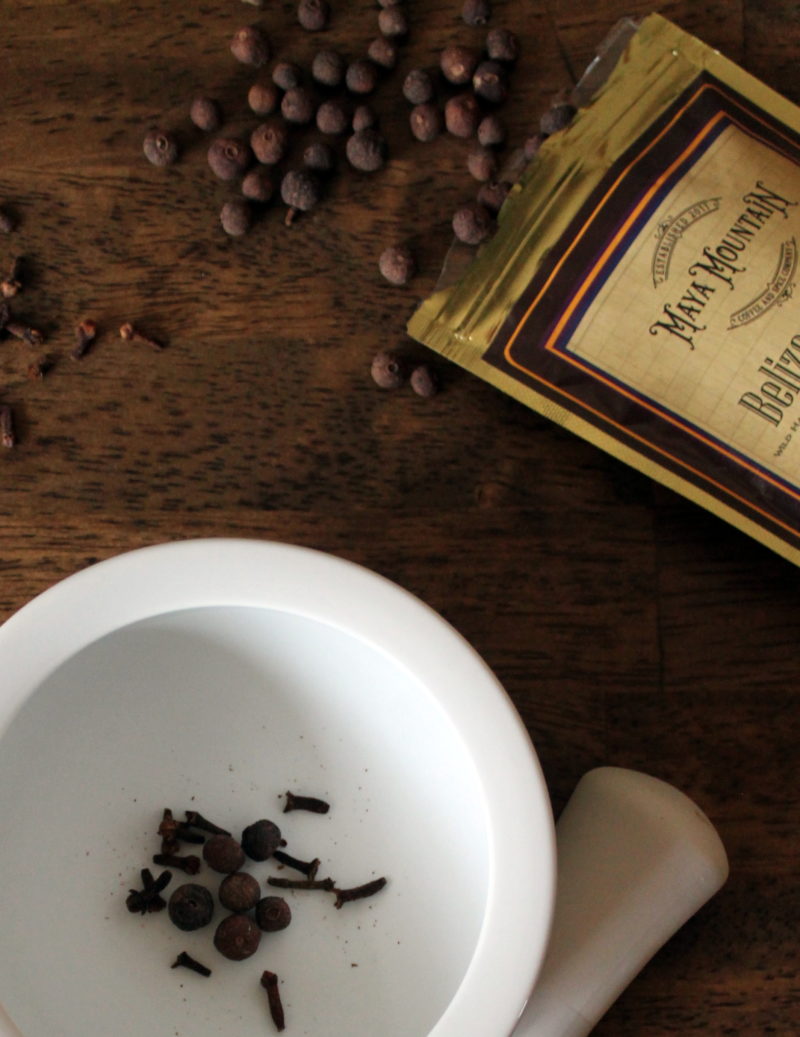 The benefit of working with whole spices is that they last a lot longer. And by that I mean, the flavor lasts a lot longer, so you use less spice (and save money). But mostly it's the flavor I'm after. You can't compare the flavor of pre-ground grocery store spices that have been sitting on shelves for months to that of fresh roasted and ground spices. You simply, just cannot.
I also love that this company is run by its farmers in Belize. You know I'm all about shopping small and local, but in all seriousness there are a few things that we cannot get locally in the northeastern U.S. Those things include exotic spices, so finding a company that is fair trade, but also gives back to non-profits in the community is amazing! I am so thrilled to support them.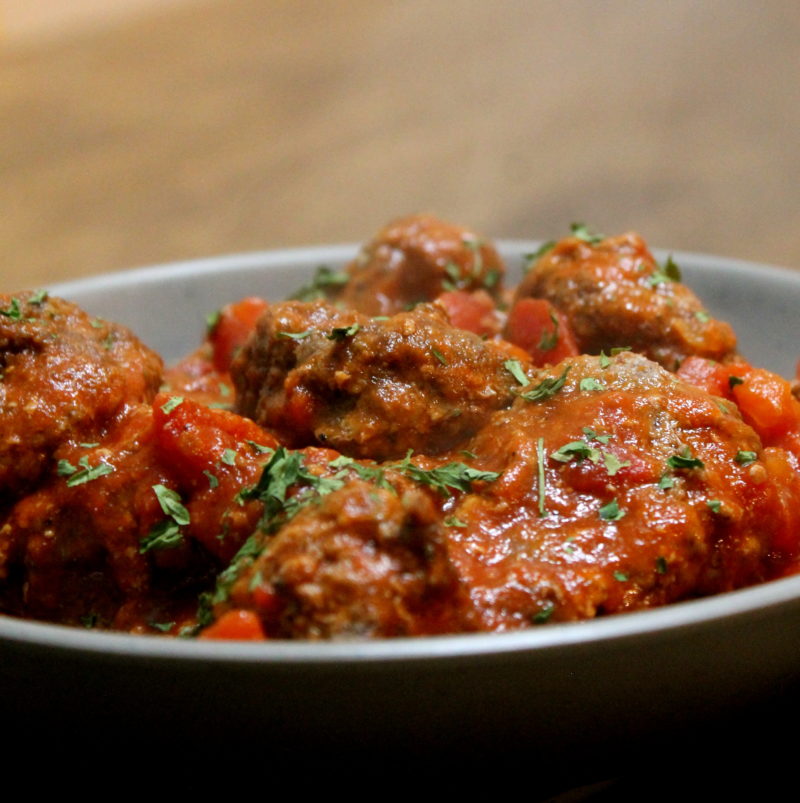 Granted they do sell pre-ground spices, spice blends, and other extras, but if you want the really good stuff, you'll buy whole spices. Sure there's a few extra steps when you're toasting and grinding yourself, but I promise it will be worth it.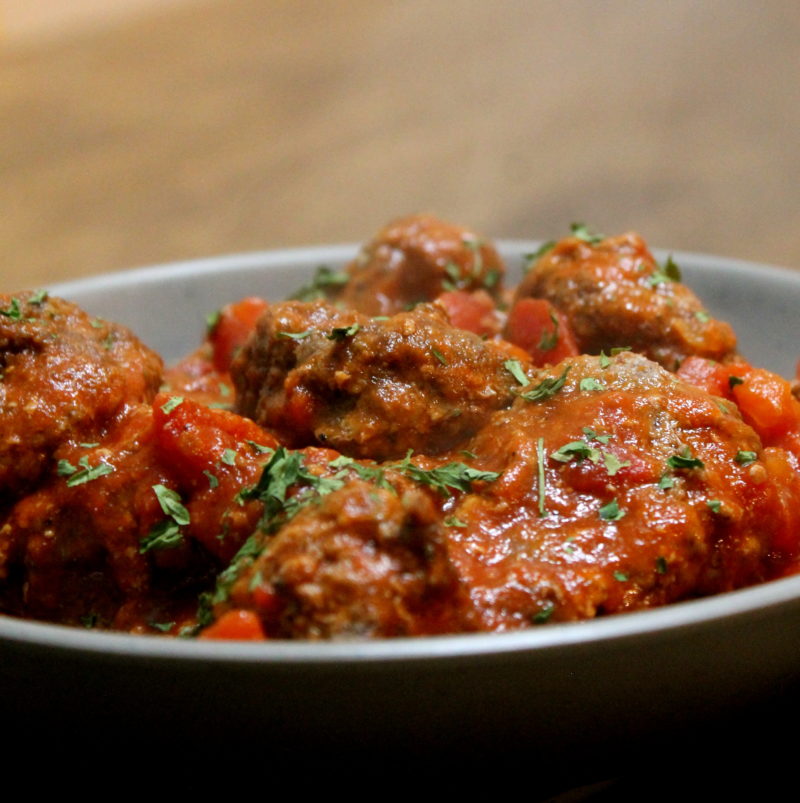 Moroccan Meatball Recipe
Ingredients
For the Meatballs
1.5 lb ground beef or lamb
3/4 cup almond flour
1 egg
1/4 cup chopped fresh cilantro
½ tsp cumin
1/2 tsp salt
1/2 tsp paprika
1/4 tsp cinnamon
1/4 tsp ground ginger
1/4 tsp coriander
1/4 tsp all spice
1/4 tsp ground black pepper
1/8 tsp cloves
For the Sauce
2 tbsp olive oil
1 medium onion diced
1 tbsp ginger root minced
2 cloves garlic minced
1 tsp cumin
1/2 tsp paprika
1/2 tsp cinnamon
1 bay leaf
28 oz can of crushed tomatoes
2 tbsp lemon juice
1 tsp salt + more to taste
Instructions
Preheat your oven to 400 degrees.

In a large bowl, combine the meat, spices, almond flour, egg, and fresh cilantro. Mix with your hands and incorporate the spices completely. Form into 1 – 1.5 inch balls, and place on a prepared baking sheet.

Bake for about 15 minutes, or until cooked through.

Meanwhile, make your sauce. Heat oil in a large saucepan or dutch oven, over medium heat.

Add the onion and saute for 1-2 minutes, or until it begins to turn translucent. Stir in garlic and ginger. Cook for another 2 minutes until fragrant.

Add the spices, bay leaf and tomatoes. Bring to a simmer and let cook for 5 to 10 minutes, or until the sauce is reduced and thickened.

Add the cooked meatballs to the sauce and let simmer for another 10 to 20 minutes.

Flavor with lemon juice, salt to taste

Garnish with additional cilantro.

Serve warm.
Similar Recipes: