A quick overview of our favorite camping spot and an amazing recipe for Camp Clam Chowder.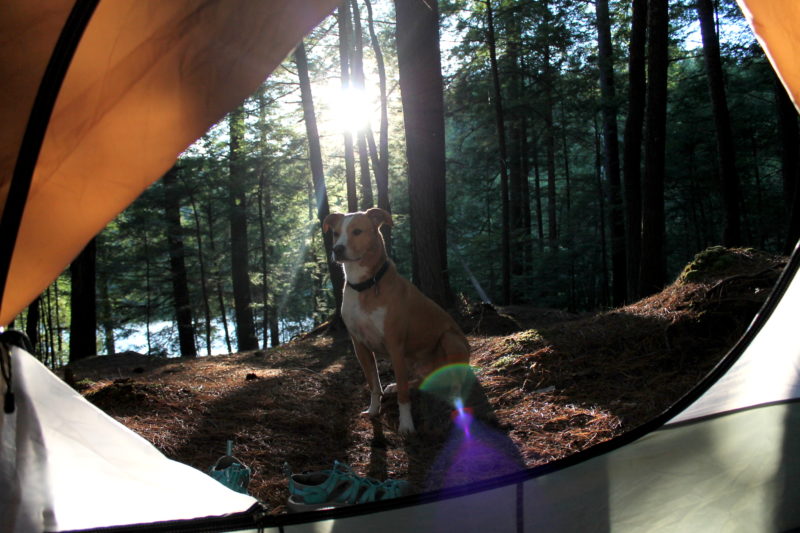 I have already talked about the first half of our honeymoon in wine country, as well as our trip to Watkins Glen, but those only took up the first half of the week. The second half was spent camping in our favorite spot; a special place that we go to every year (2012, 2013, 2014).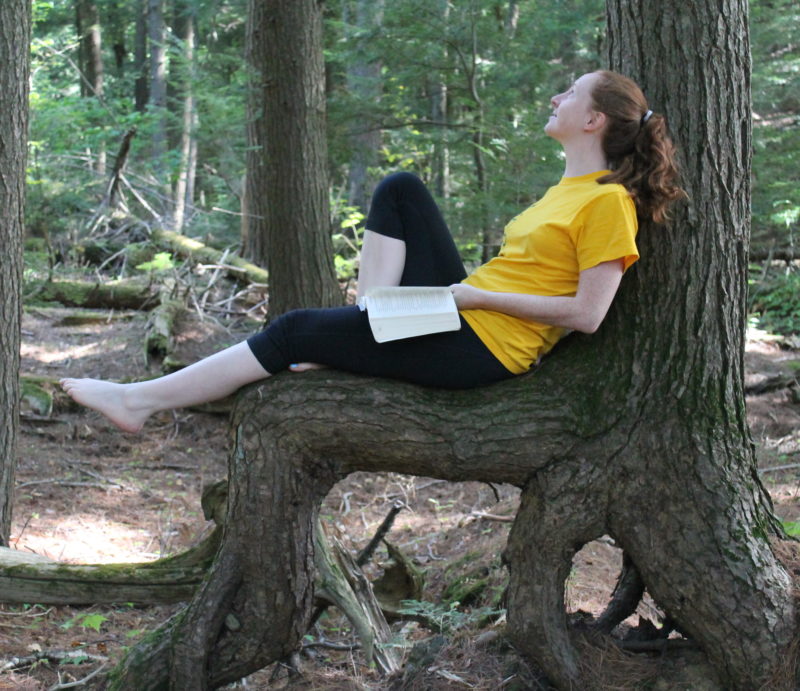 It's a really beautiful lake that we hike back into and setup camp for the weekend only venturing out for extra supplies at the truck. It's a little known place that doesn't get much traffic so most of the time we are completely on our own there, and it's pretty much bliss. Brody loves it because he gets to have his run of the campsite sans leash or fence. There is also lots of swimming with this little guy.
We went later in the year than we usually do so it was a bit colder, which of course calls for tummy warming foods. Some of my favorites are foil potatoes, Hobo Stew, Fire Roasted French Style Onions and camp clam chowder.
This chowder is probably one of the tastiest and easiest things to prepare over the fire. With lots of protein and carbs, it's great for a long journey. Like any chowder its super filling and warming form the inside out. Don't let it's looks fool you, it's delicious. The only down side for a long trip is lugging in the canned clams, so if you want to make this on a longer trip I would dump the canned clams into a light weight container
or Ziploc
, just be sure it doesn't leak because that will turn into a sticky mess.
For the rest of the ingredients I brought the potato flakes, herbs, & spices in a baggy
with a whole shallot and a small potato (optional). The shallot and potato were removed and chopped up just before cooking. The bacon was saved from breakfast and just crumbled when ready for use.
Camp Clam Chowder
Ingredients
2 strips of bacon, cooked & crumbled
1-2 tablespoons of butter or oil
1 shallot, minced
2 6.5 oz chopped clams in juice
1 vegetable bouillon, crumbled
¼ cup water (possibly more)
⅓ cup instant potatoes
1 teaspoon dried chives
Instructions
Put the bacon in a pan over the fire and cook for 1-2 minutes, the bacon should release some fat.
Add the butter (or oil), shallot and cook for 2-3 minutes or until the shallot begins to soften.
Stir in the chopped clams, bouillon, and water. Cook (at boiling temperature) for 2-3 minutes.
Add the potatoes and cook, while stirring until thickened.
Top with chives and serve.
Optional:
Cook Foil Camp Potatoes
alongside the chowder and add the cooked potato to each bowl.