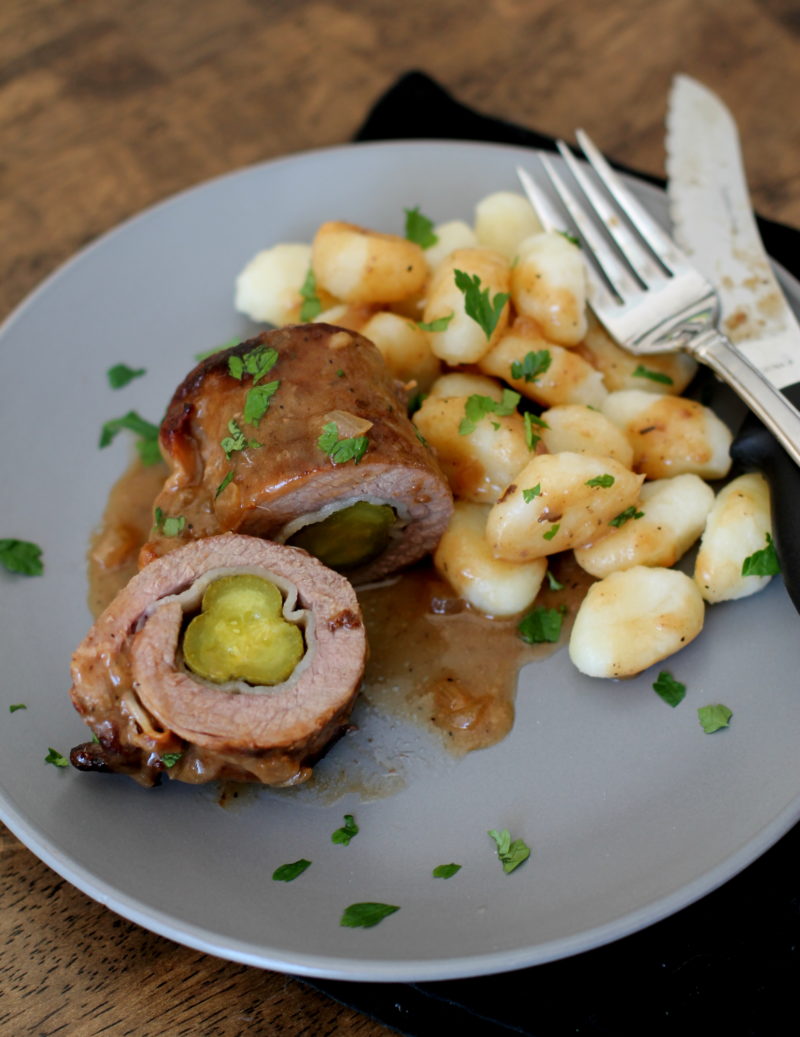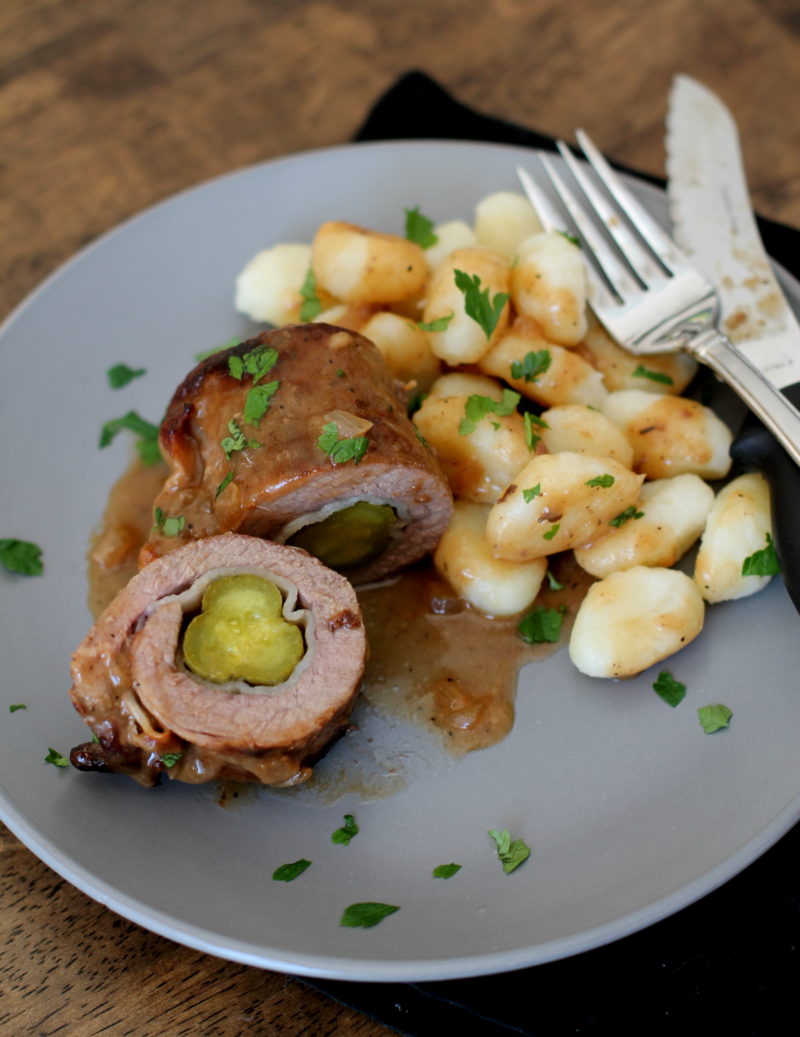 In our home, Eastern European food is a staple. Chuck's family is bohemian (Western Czech Republic, think Prague) and I grew up eating a lot of it, so we both have a history with the flavors. There are lots of soups, stews, sauerkraut, spaetzle, potato dumplings, and roasts. It's all delicious if you ask me.
One of my all-time favorite dishes is roulade. I've written about it before, and traditionally always used beef but this time I decided to make it with venison. Let me tell you, it was the best idea ever. It was fabulous. I think venison works better with the pickle and bacon than beef, the flavor was out of this world, and something I will definitely be making again.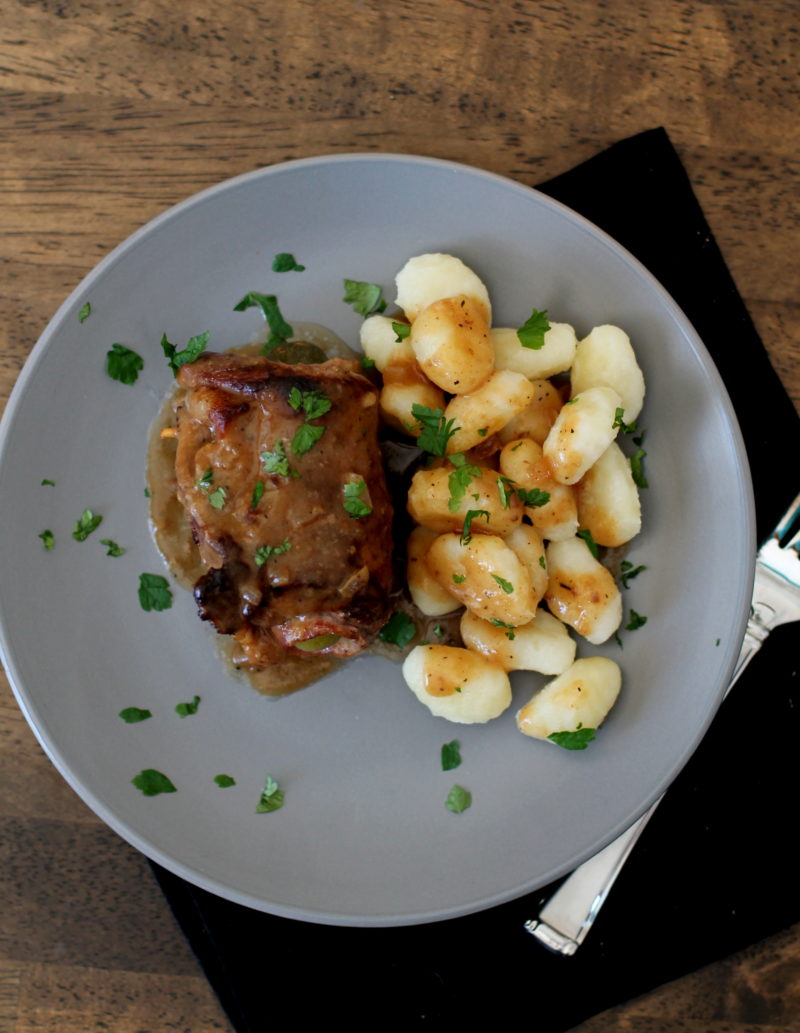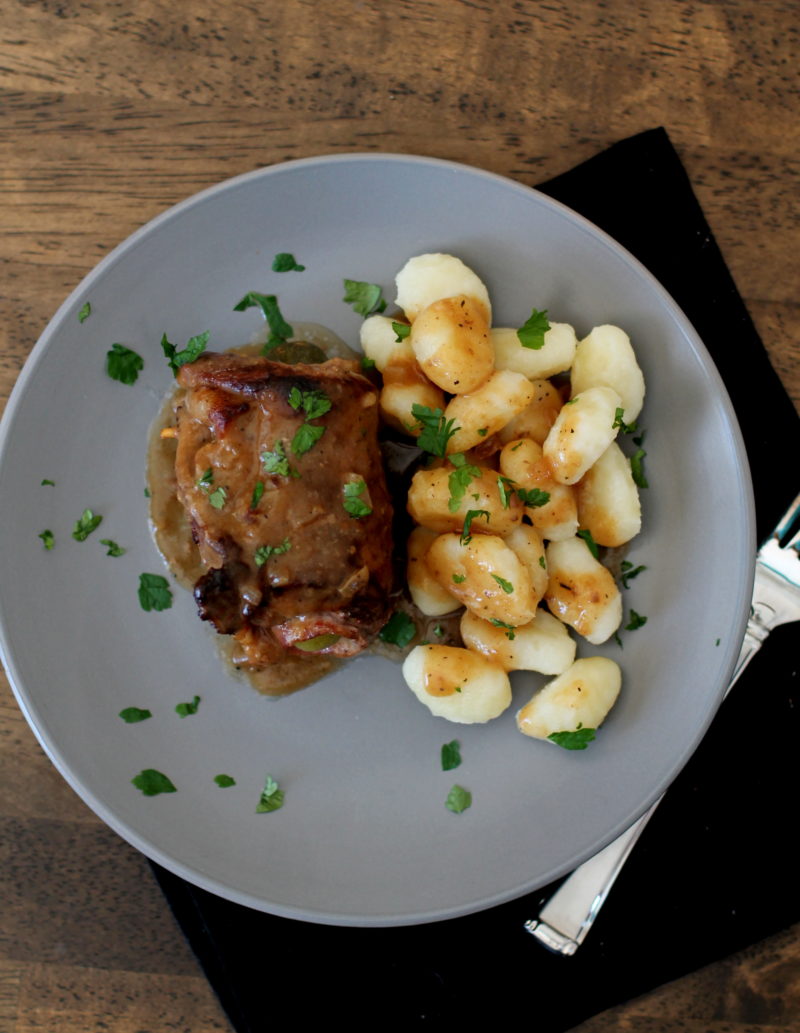 For this recipe, I actually used a cut of meat from the neck, which comes off in thin sheets. Most of the time this just ends up as ground meat. However last year when we were butchering I decided to separate it and give it a go in this recipe. We will be saving it for this moving forward. There is some connective tissue, so you will need to score the outside (similar to a cube steak) or pound it. This will ensure that it remains tender while cooking and doesn't over tighten or get tough.
I also tried the recipe using a roast, that was cut down to thin slices and pounded. It worked well also, but the neck portions were way less work, post butchering. We love having ground meat around, but I also like the options of using some of these weird or tougher cuts for other things.
Maybe I'm being overly poetic, but I feel like this is the kind of thing our ancestors would have done. I mean grinding meat with a hand crank, if they even had one of those, does not seem like the walk in the park that it is today. So, in my mind, they would find ways to use these cuts instead. Ok, enough of my surmising on to the recipe!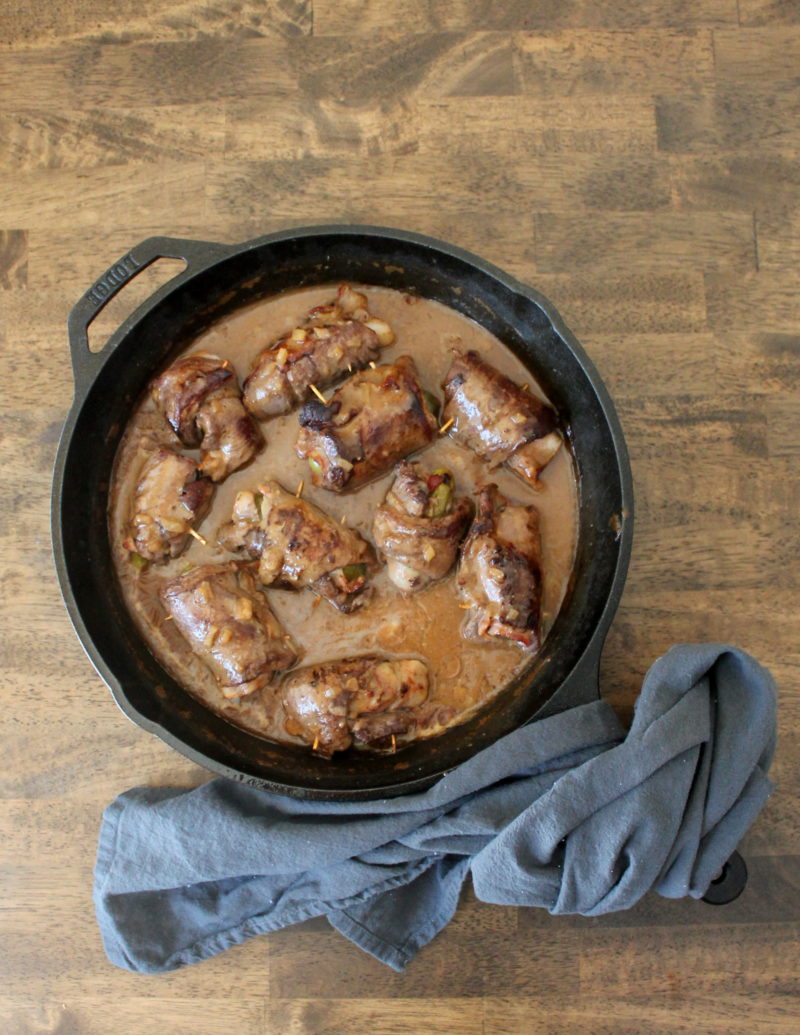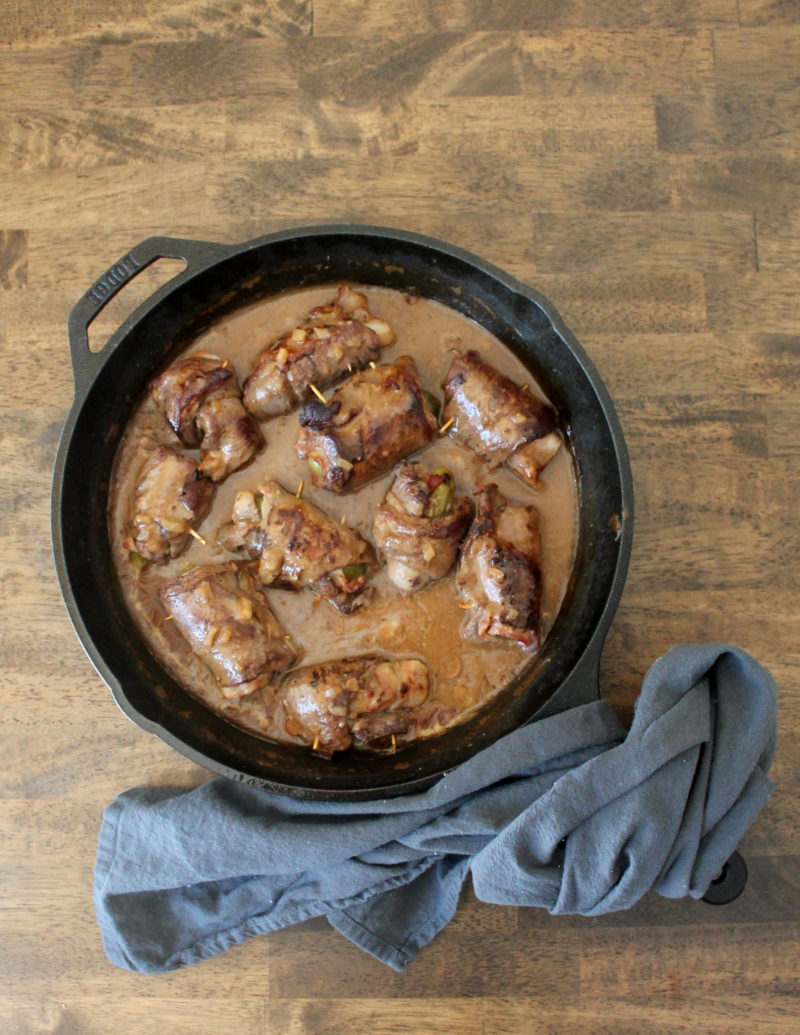 P.S. Yes I totally cheated and served this with gnocchi, instead of hand making potato dumplings. Sometimes you just have to roll with it, we are still in new-born land over here. They went perfectly, were easy, and delicious. So there.
Venison Roulade
Prep Time 10 minutes
Cook Time 1 hour
Total Time 1 hour 10 minutes
Ingredients
2 tablespoons butter
2 lbs thin sliced venison steaks cut in rough rectangles and pounded
½ lb bacon
6-8 whole baby dill pickles
Salt and pepper to taste
1 medium onion chopped
2 cups beef broth
1 bay leaf
1 tablespoons flour
Fresh Parsley for garnish
Instructions
Preheat the oven to 375 degrees.

Lay a steak out on the cutting board, and cover with a single layer of bacon. Place a pickle at one end and roll the steak over it in to create a round bundle. Secure it with 1 to 2 toothpicks. Repeat until all the steak is used. Season the outside liberally with salt and pepper.

In a large oven safe pan melt butter over medium-high heat. Add the bundles to the pan and sear each side until browned, about 2-3 minutes each side. Working in batches if needed.

Remove the bundles from the pan and set aside.

Add more butter if necessary and sauté the onion for 2-3 minutes or until it begins to soften.

Stir in the flour and cook for an additional minute.

Deglaze with broth and bay leaf, stirring thoroughly, scraping the browned bits from the bottom. Once the sauce has thickened, about 3 to 4 minutes return the bundles to the pan and toss with gravy.

Place in the oven for 30 to 40 minutes, or until the meat has been cooked through (use a thermometer).

Serve immediately garnished with parsley.
Similar Recipes: