I have a love hate relationship with fall. I love the crisp weather, fall foliage, cider doughnuts, and bonfires, but it's also a lot of work. There is the garden to put to bed, vegetables to can, dehydrate and freeze, wild game to be hunted and butchered, it's a lot and making time for it when you have a full time job and a social life is not the easiest. Somehow we make it all work and still find time to sit by the fire with a glass of wine to relax. It's really one of my absolute favorite things to do after all that work.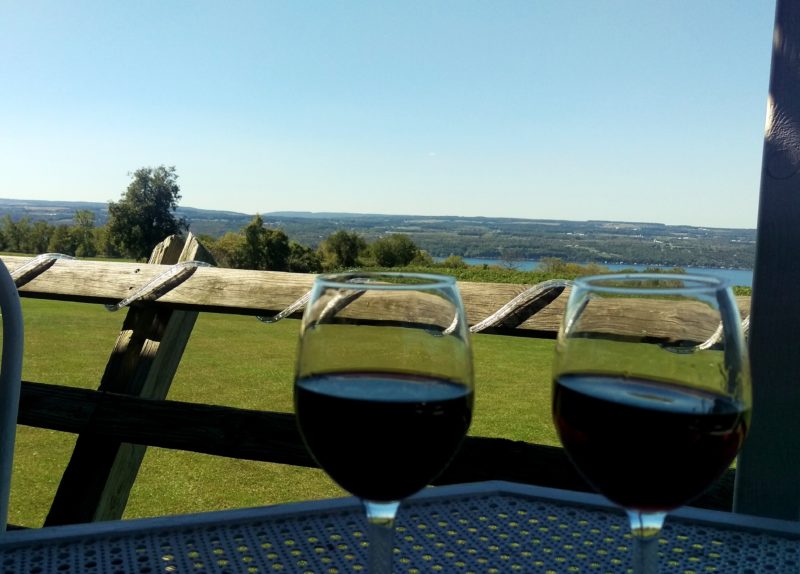 A good glass of wine is the key so I thought it would be fun to go over my favorite inexpensive fall wines. I definitely think wine drinking changes with the seasons, the flavors you crave, and the food you eat definitely changes so of course the wines would too.
For fall I tend to lean toward reds, or rich whites. The rich and dry whites go well with a lot of the soups and stews of this season. Meanwhile, the classic reds are great for sipping with the smoky scent of the fire, and the roasts that we all love this time of year.
Hermans J. Wiemer Reisling – I know Reisling is usually touted as a summer wine, but this rich dry wine is so perfect for fall evenings, soups stews, and sometimes even barbeque. It's totally one of the best.
Deep Root Vineyard Country Red – We stumbled on this tiny winery during our honeymoon in the Finger Lakes. What I love about this wine is that is aged with spices right in it, so its basically an already mulled wine. This time of year I serve it at room temperature and it's a fun and festive change to the usual.
Kaiken Malbec – I tried this recently at Techmunch and loved it. I mean I love a good Malbec anyway, but this has been my go to recently.
Chianti Classico – This might be because I'm still reminiscing about our trip to Italy this summer, but seriously how good is Chianti? I think Classico has a richer flavor that makes it perfect for fall drinking.
Pinot Noir – One of my favorite easy drinking wines, that's great for summer and fall.

Cabernet Sauvignon – This is one of Chucks favorites so He requested that it be added. It's another one of those classic wines that are easy to find, and enjoy.