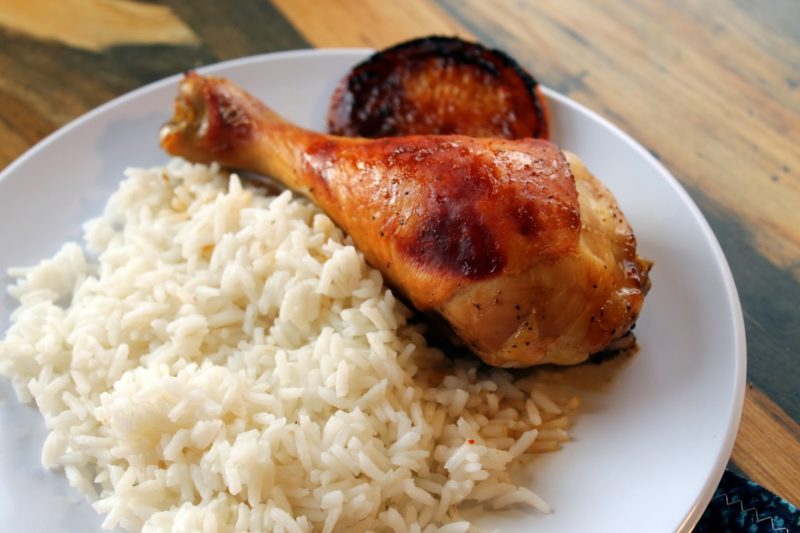 This recipe is a quickie. It's about as basic as it gets.
Toss the chicken in some marinade then broil or grill it until cooked through.
Fenito.
It's great because it's quick and easy like a side dish,
which means I can spend more time preparing veggies. If you read yesterdays
post you can see how this ties in with goals right now. Another bonus is that
is super easy to make a huge amount of wings, or legs to feed a crowd, and it's
not a plain old hot dog. All things I can get behind, especially for the summer
season.
I like this recipe not only for its ease, but because it has
a different flavor than my usual chicken leg marinades, you know like
Garlic & Herb Chicken Legs
,
Asian Glazed Chicken
, or one of the 80 million lemon versions I have
tried.
Orange Marinated Chicken Legs
Zest of 1 orange
1 tbsp orange juice
1 tbsp brown sugar
1 tbsp soy sauce
1 tsp sesame oil
1 tbsp extra virgin olive oil
1 clove garlic crushed
1 lb chicken legs
Preheat the oven to 475 degrees. Wisk together the first 7 ingredients
until well combined. Add chicken tossing to cover in marinade, cover and let
stand for 10-15 minutes. Place the chicken on a prepared baking sheet with ¼ inch
slices of orange and bake for 15-20 minutes, basting with remaining marinade
1-2 times. Once the chicken is cooked through remove from heat and let cool for
5 minutes before serving.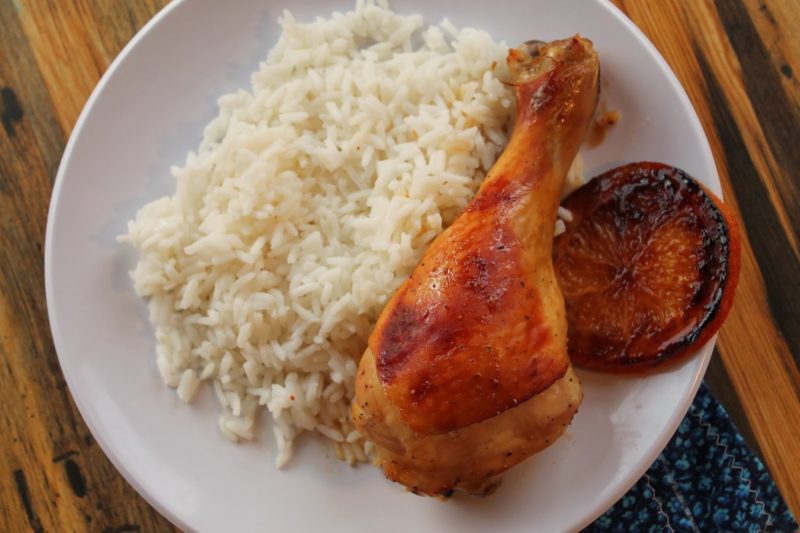 Since this recipe is so easy let's talk about some awesome
veggie dishes to go with it. Plain old grilled asparagus is always a favorite
of mine,
Spring Couscous
would be pretty fabulous,
Loaded Greek Salad
is probably
a bit more summery, but if we were making this in the fall or winter,
RoastedVegetable Salad
is a great choice too.