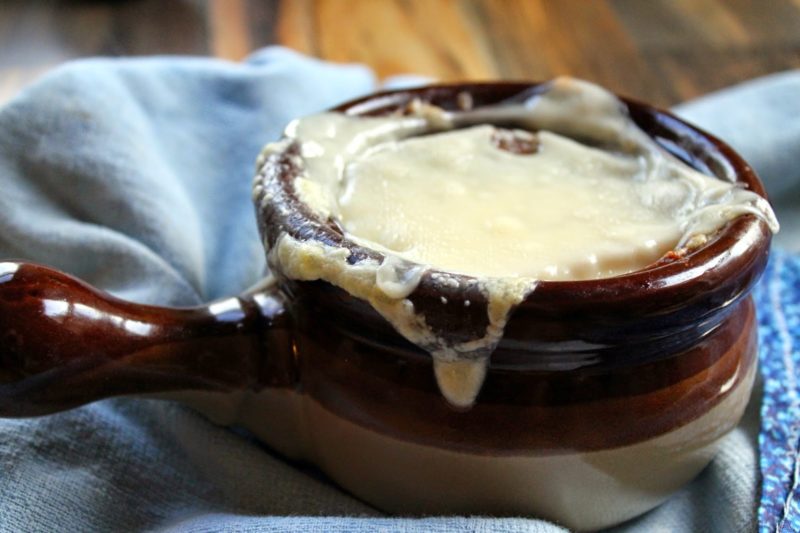 I don't think it's any surprise around here that both Chuck
and I are big fans of French Onion Soup. I mean I've made it into
pasta
,
casserole
,
burgers
,
cheesy bread
and a bunch of other stuff that hasn't made it to the blog
yet.
Taking this information into account I ran across a few
recipes that combined the two and knew hands down that this soup had to be made
as soon as possible.
And guys, I'm so happy I did. It was amazing. Absolutely, deliciously,
amazing.
This is going to be my new favorite fall recipe. It's got
all of the calling cards of fall; the warm comfort of hot soup, melty cheese,
and fresh apples. What more could be needed?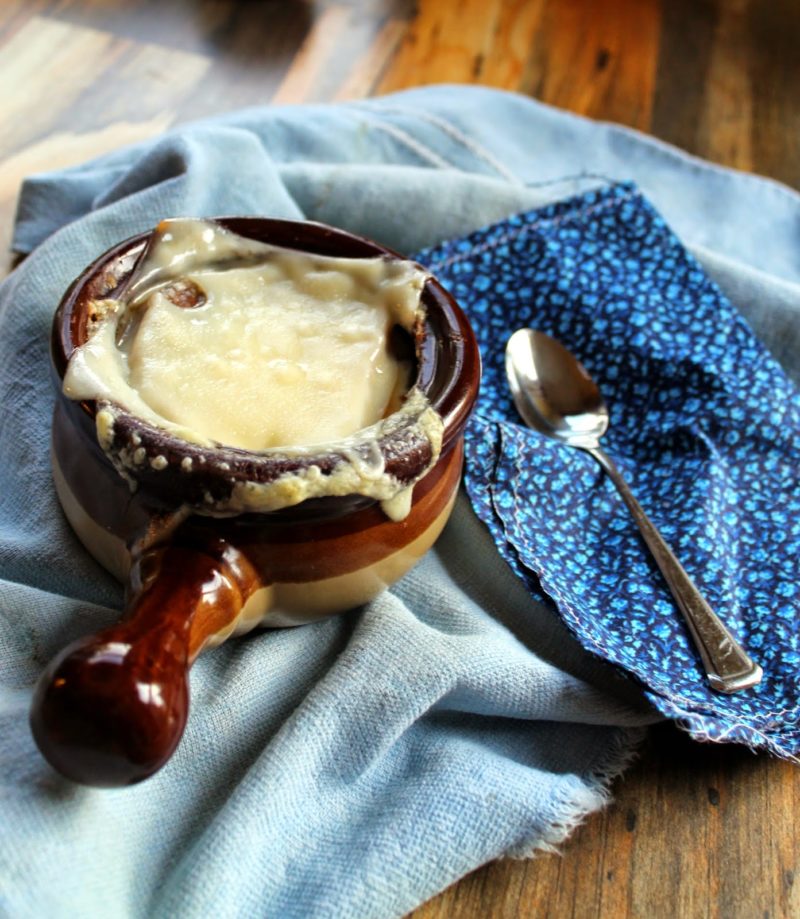 Apple French Onion Soup (serves 4)
3 tbsp Butter
3 lbs onions, sliced (about 5-6 large onions)
½ tsp salt
1 apple cored, peeled, & chopped
1 tsp fresh thyme (1/2 tsp dried)
2 tbsp flour
1 cup dry white wine
2 cups beef broth (can substitute vegetable broth)
½ cup apple cider
2 bay leaves
Salt & pepper to taste
4 slices of toasted bread
8 slices of Swiss cheese
Melt the butter in a large, deep skillet over medium heat.
Add the onions, and salt then cover and cook stirring occasionally until the
onions are soft and caramelized (about 45 minutes to 1 hour). Stir in the
apple, and thyme and cook for another minute before stirring in the flour.
Deglaze the pan with the wine and stir until well combined. Add the broth,
cider, and bay leaves and bring to a boil. Reduce to a simmer and cook for
another 30 minutes. Divide the soup between 4 oven safe bowls, and top with a
slice of bread, and cheese. Place in the oven set to broil, and cook for 2-3
minutes or until the cheese is melted and bubbly. Serve immediately.