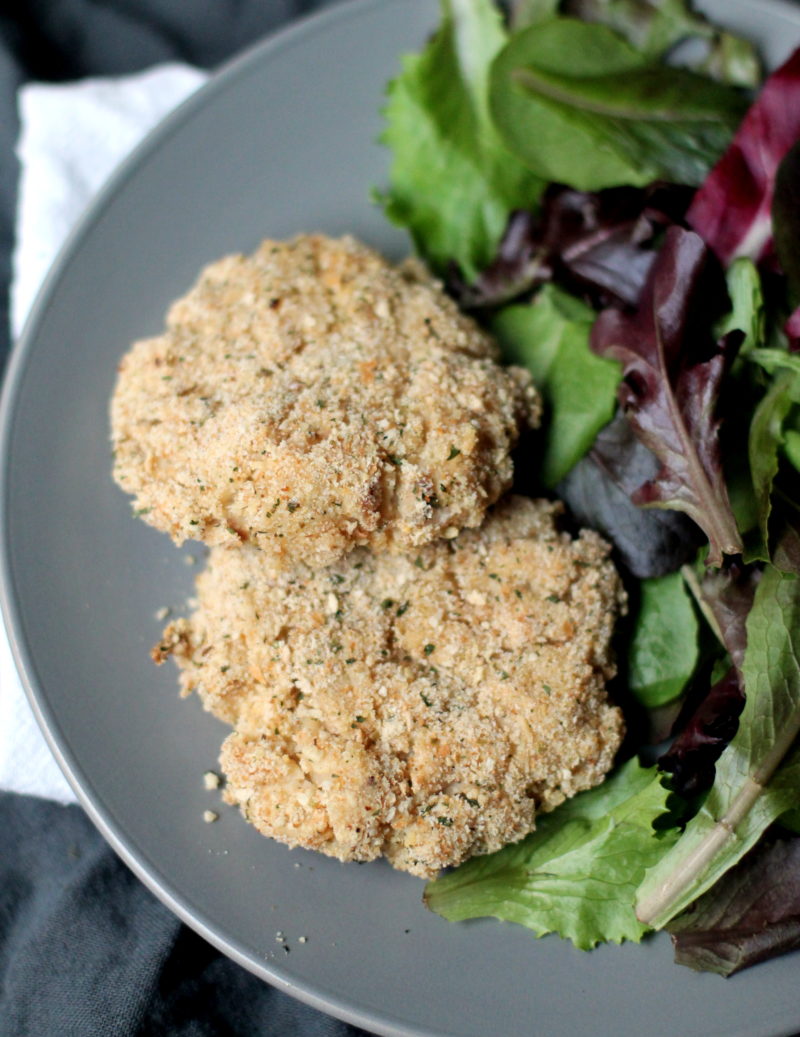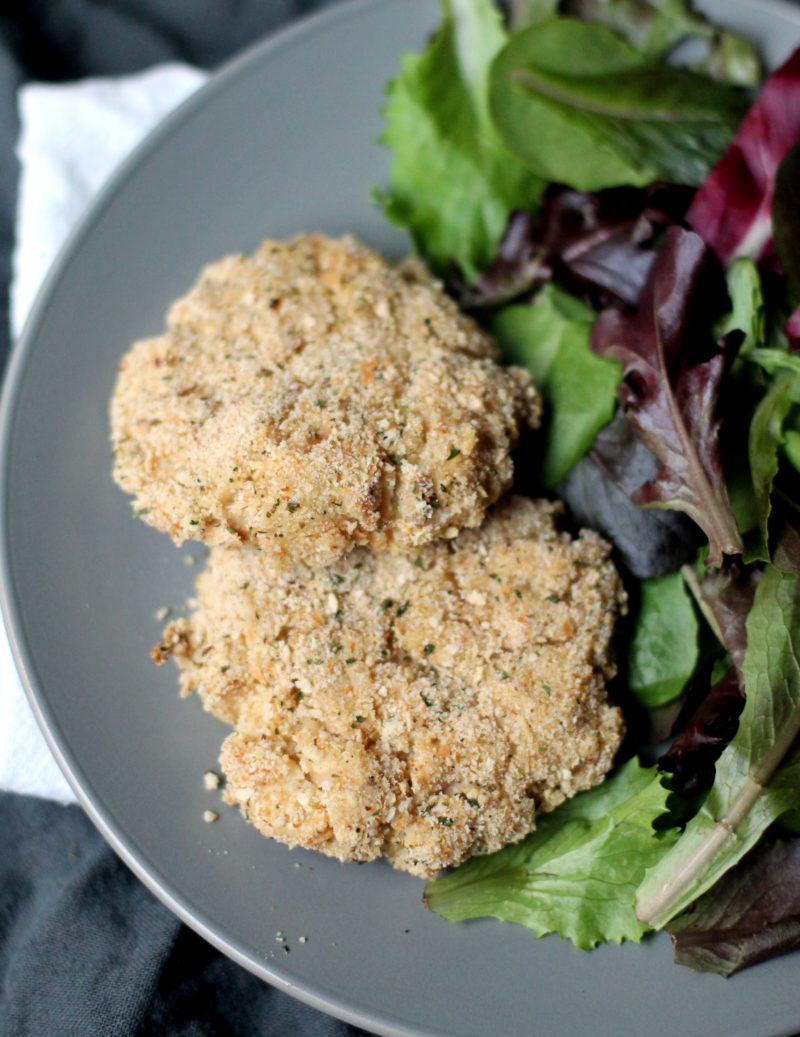 We are getting to that time of year when figuring out what to do with your leftover turkey, becomes an actual thing. I'm sure we've all hit that point at sometime when we have eaten enough of the same old leftovers that we are ready for something a little different. I mean don't get me wrong, I love my share of hot turkey sandwiches, but I also like to switch it up now and then.
I can't be the only one who buys multiple turkeys this time of year right? I mean they are so darn cheap! Then you can cook them, break them down and have leftovers for days/weeks! I like to do this and make a few things like soup, or chili, and these croquettes and pop them in the freezer. Then those nights when I just can't even I have a million ready-made meals, just needing to be defrosted. Recipes like this one are my savor for just that reason, it's a basic recipe that is so darn versatile, and freeze so well.
By the way, it's also a really fabulous recipe for leftover chicken, which we always seem to have. There! See that? Versatility.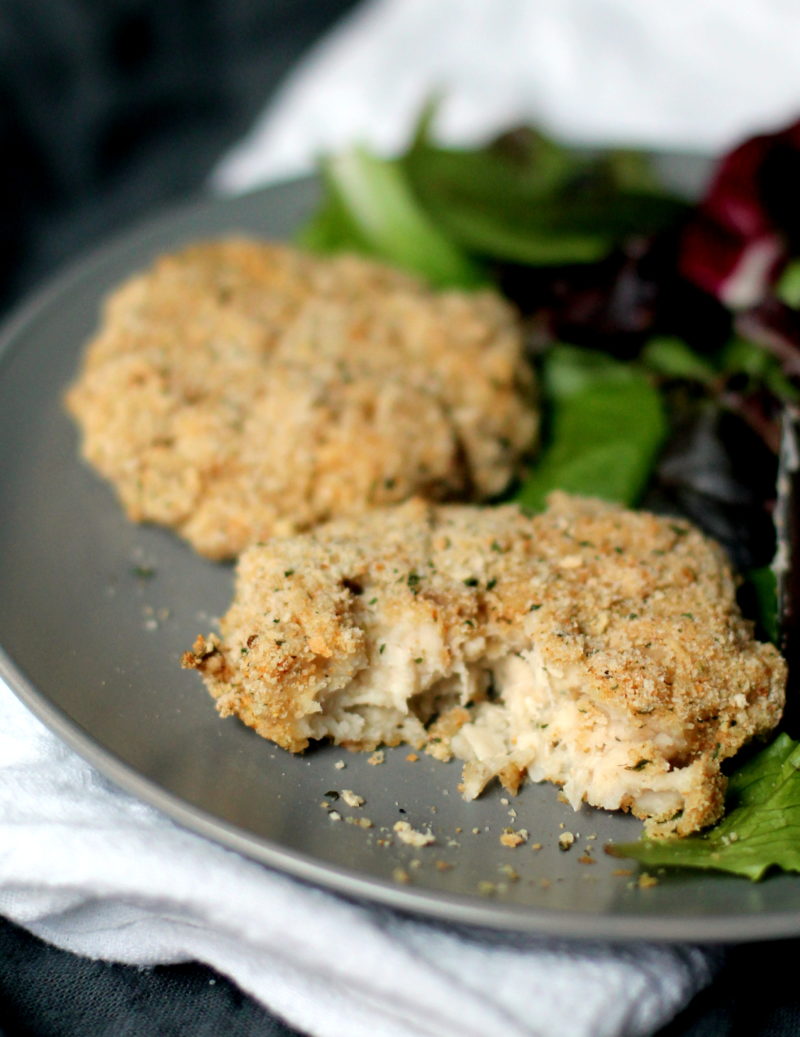 So how is this different from the millions of other leftover turkey recipes? Why I'm glad you asked. The recipe shown here is pretty basic, but there's no reason you can't really change it up by changing the spices mixed right into the bechamel or the breading.  Try a lemon pepper seasoning for a fresher croquette, or go spicy by adding some cajun spices.
The concept behind these is really similar to a salmon croquette or fish cake. So think of them similar to that, but more versatile, because not everyone is into fish. They are just as good with a few minutes in the microwave.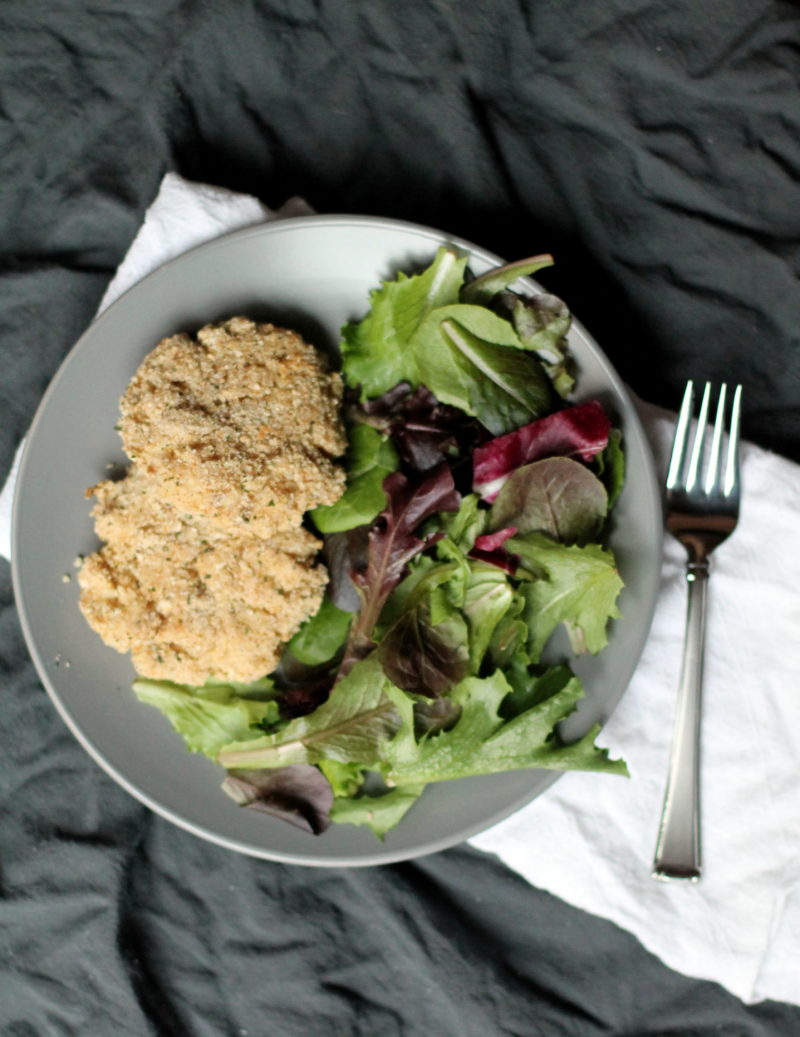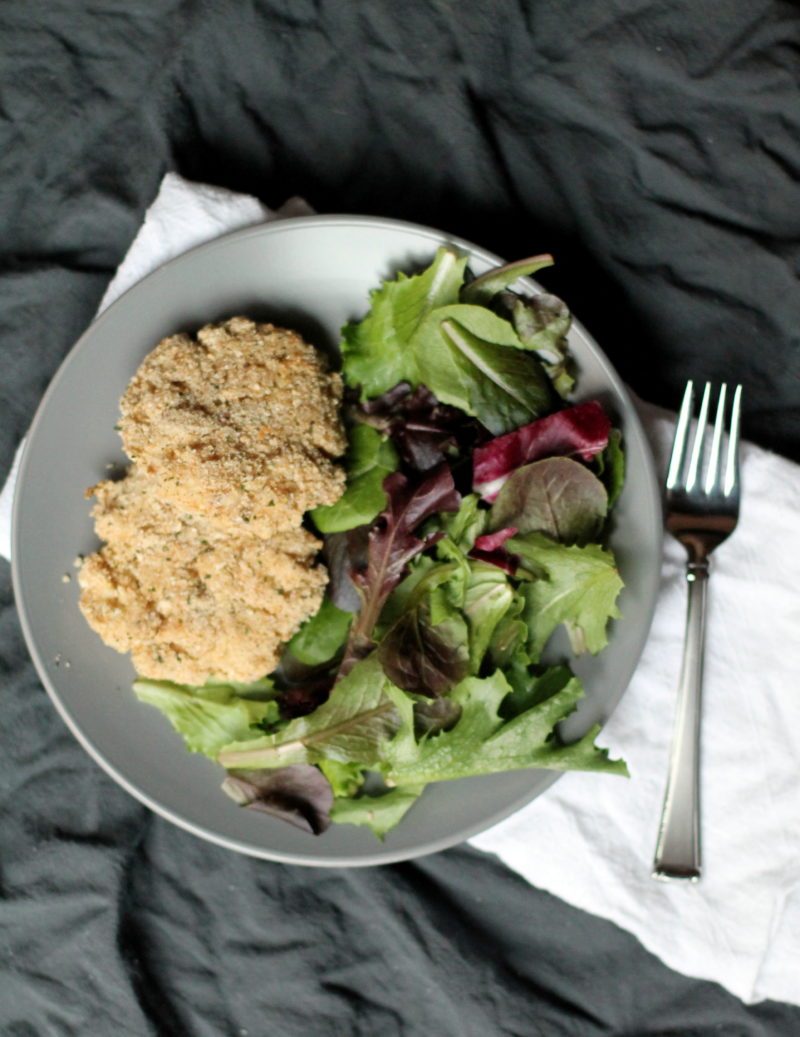 Once you have your croquettes made you can also serve them about a million different ways. I like a fresh salad with a tangy vinaigrette, while Chuck likes to break them up into a soup. I've also had them slathered with sriracha, spicy mustard or tossed in a wrap with lettuce, tomato, and chipotle mayo. Try a chunky pesto (I like this one with artichokes) and eat them with a fork over some pasta or veggies. See? So versatile.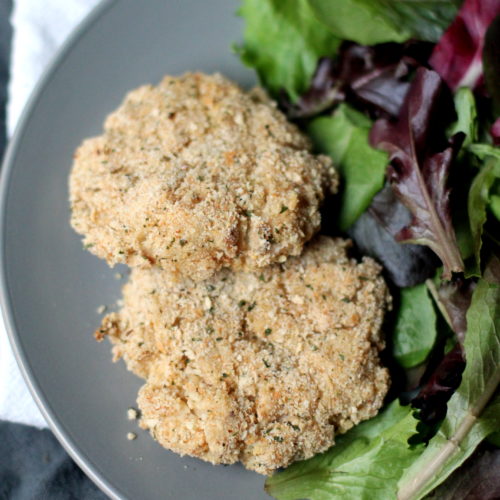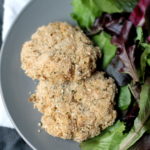 Leftover Chicken Croquettes
Prep Time 10 minutes
Cook Time 30 minutes
Total Time 40 minutes
Ingredients
5 tbsp butter
3 tbsp flour
1 cup milk
2 cups cooked and minced chicken (you may want to use a food
processor if you are doing a lot of them)
½ cup bread crumbs
1 teaspoon salt
1 teaspoon dried parsley
1 teaspoon dried oregano
1/2 teaspoon black pepper
1/2 teaspoon dried thyme
1/4 teaspoon paprika
Instructions
Preheat the oven to 375 degrees. In a sauce pan, melt the butter over medium heat, and whisk in flower.

Cook for 1 minute, whisking continuously.

Add milk whisking until well combined and cook for 1-2 minutes, until thickened then remove from heat and allow to cool. In a large bowl combine the chicken and cooled sauce, mixing well. The combination should be sticky, if it doesn't start to form clumps then add a few bread crumbs a pinch at a time.

Sift together breadcrumbs, parsley and salt in a shallow dish or plate.

With your hands create hockey puckshaped disks. Coat the disks with the bread crumb mixture and place in a greased baking dish.

Bake for 30 or so minutes or until the croquettes begin to turn a golden brown color.
Similar Recipes: