This is an updated version of the Irish vegetable soup recipe first posted in 2012.
St. Patrick's Day is coming. It's the one day a year when all of us Americans show our Irish pride, claim to be Irish, and drink ourselves stupid. We all also eat a boat load of corned beef & cabbage, because, you know, that's all they eat over their really. Or so we all seem to think.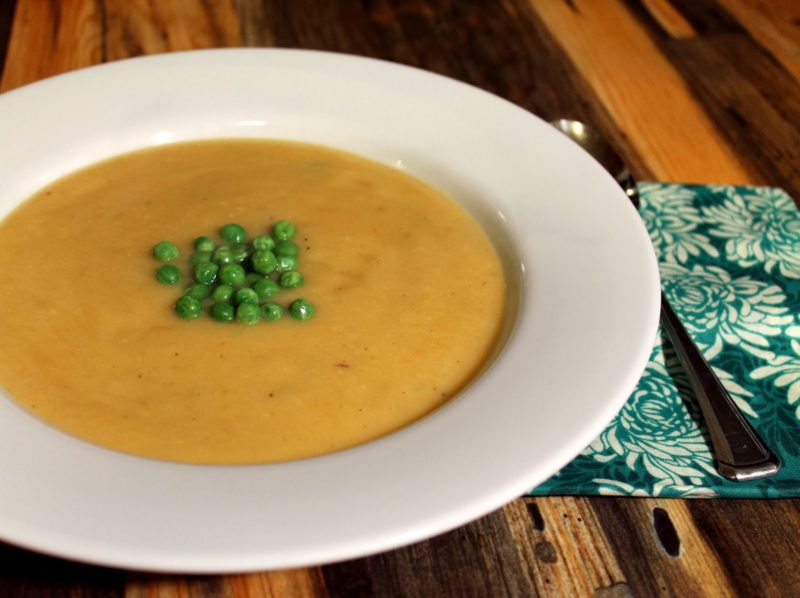 Chuck & I went to Ireland in 2012, so I think I'm a pretty reputable source when I tell you that's not the case. They have some really amazing food over there, especially the dairy; the ice cream, and cheese is to freaking die for. I also had some pretty amazing seafood, and of course soups, stews, and beer.
Today's recipe is actually a redo of one I posted forever ago, but have since, made and re-made probably a couple dozen times. I still may not have it 100% correct, but right now this is the version I am most in love with.
There was a lot of time spent trying to find a recipe for this, but it seems like this soup is like the Italians and their tomato sauce. Every family has their own version and theirs is the best. To honor that tradition and my Irish heritage this is my version, and it's the best.
I had it for the first time while driving through the country side to New Grange and then subsequently tried it at several other places on the trip. It was delicious, perfectly creamy, and so, so satisfying. And it was this good every single time.
One suggestion I would make is to get yourself the best available cream and some real Irish butter. Seriously, they make some amazing dairy over there, and it makes all the difference.   Why not go a little different direction this year and try this soup instead of the traditional fair?
St. Patrick's Day & Irish Vegetable Soup
Prep Time 20 minutes
Cook Time 45 minutes
Ingredients
1 tbsp extra virgin olive oil
2 parsnips peeled & cut into chunks
1 turnip peeled & cut into chunks
1 carrot peeled & cut into chunks
1 tbsp butter
1 onion chopped fine
1 celery stalk chopped
1 russet potato peeled & cut
into chunks
4 cups vegetable stock
½ cup cream
1 tablespoon butter
Salt & Pepper to taste
Instructions
Preheat the oven to 400 degrees.

Drizzle the parsnips, turnip, and carrot with oil and place in the oven for 25-30 minutes, until they have become soft, and caramelized.

In a large thick bottomed sauce pan sauté onion, and celery with butter until they have softened (3-4 minutes).

Add the potato and roasted veggies to the pan. Add the stock and bring to a boil, then reduce to a simmer and cover. Let it simmer for about 30 minutes, until the potatoes are soft, stirring occasionally.

Using an immersion blender or in batches puree the contents until smooth, then return to the pan and stir in the cream and butter over low heat.

Adjust seasonings and serve immediately.
Similar Recipes: