I'm not in school any more, but I have some friends and
cousins whose kiddies are getting ready to pack themselves up and head back.
That first week can be stressful, everyone is trying to adjust to the new
schedule, and it's hard, that part I remember.
I thought I could help those of you who are going to be
thrown head first into it by putting together a super easy 7 day dinner meal
plan. This post tells you what to cook and when, with links to all the recipes.. Everything can be cooked in under 30 minutes
and feeds a family of four.
I know it's awesome.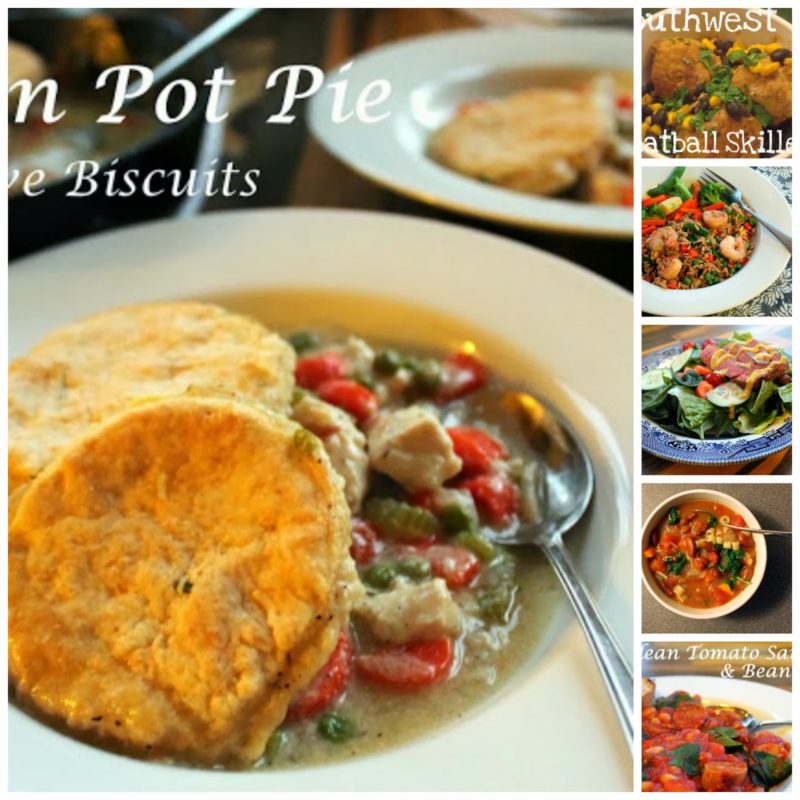 I added some suggestions and tricks under each recipe so be
sure to read through those before you get started.
Swap out the Chive biscuits in this one for the premade kind
that you can just unwrap and place on top. Also you can swap the celery, and
carrot for frozen mixed vegetables that you can stir in when you add the frozen peas,
less chopping and lots of time saving.
You can trade the individual sauce ingredients (soy, sesame,
etc.) for a premade sauce or marinade like hoisin sauce or teryiaki if you would like, but this one is already pretty easy. Also make some extra rice for Wednesday's recipe.
Don't have all the necessary spices? Just grab a packet of Southwest
taco or fajita seasoning instead. Super easy.
To keep costs down make extra rice on Monday and use that
for this recipe, instead of the instant rice.
Thursday
–
Steak Salad w/ Dijon Vinaigrette
Cooking steak only takes a few minutes, and you can buy a couple bags of salad, and serve this with a baked potato or side of crusty bread for a complete meal, then serve the leftover bread on Friday with the soup.
Friday
–
Minestrone Soup
w/ Bread
This recipe is super versatile so here you can use frozen vegetables instead of chopping the celery and carrot. Just add it in with the spinach and you are all set.
These are just some ideas I have had, but they are a lot of
work, so I don't want to dive into them if you guys don't find them useful.