This is a recipe for basic Venison Meatballs to be served with tomato sauce.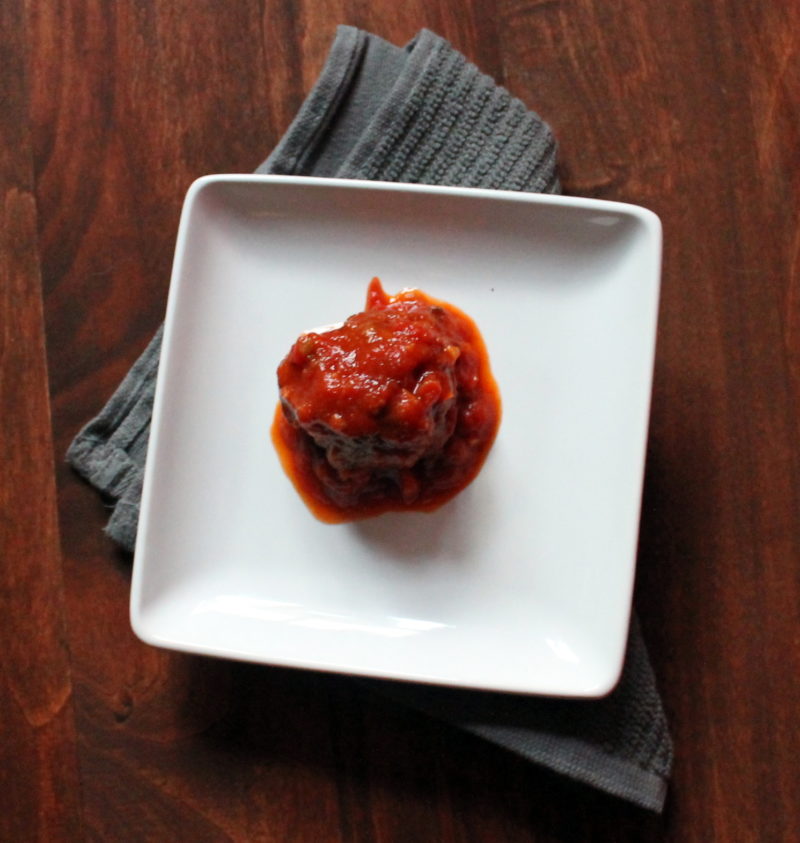 In our house venison is pretty much a staple, and because of this I haven't bought beef in quite some time, something you long time followers may have noticed. It's not because we don't eat red meat, believe me we do, it's simple because we don't need to buy it. I like to think that we are helping in the fight against factory farming by not buying it as well.
Anyway over the years I have learned how to work with venison as a substitution for when beef is required in a recipe; most of the time it works quite well. I know that many people worry about the gaminess of the meat and if that will come through in the finished dish, but this has never really been a problem for me. Much of the gaminess comes from excess blood in the meat poor butchering or dressing and can easily be corrected by soaking it in buttermilk or salt water.
This recipe is pretty straight forward and sure to please. While it's based on the basic Italian style meatballs that would be served with tomato sauce this recipe is basic enough to be used with a number of sauces for serving.
Venison Meatballs
Author: JC
Serves: 6 to 8 servings
Ingredients
½ cup plain breadcrumbs
½ cup milk
2 lbs ground venison (95% Lean)
1 large egg
1 teaspoon salt
½ teaspoon black pepper
1 teaspoon dried parsley
1 ½ teaspoon garlic powder
½ teaspoon dried basil
½ teaspoon dried oregano
Instructions
Combine the bread crumbs and milk in a small bowl and let stand for 5 minutes.
Combine all other ingredients in a large bowl and pour the breadcrumb mixture over the top. Using your hands gently mix the ingredients together. Once combined use your hands to form golf ball sized balls.
Bake at 400 degrees on a greased baking sheet for roughly 20 minutes or drop into a large pot of tomato sauce and simmer for 30 to 40 minutes.
Related Recipes: